Crime has shaped American history just as music, food, modern medicine, inventions, politics. America gave the world Elvis, anesthesia, corn dogs, the lightbulb, and John F. Kennedy. We also gave the world Bonnie & Clyde, Ted Bundy, Meyer Lansky, and Charles Manson.
Who are the people devoted to keeping this history preserved and accessible to the public? These uncommon curators have an important job of preserving our criminal history.
There are tons of museums that offer the expert, novice, and curious visitor an opportunity to visit and see up-close and in-person the items that shape their vocation, advocating, or just plain interest.
For example, the National Mustard Museum in Wisconsin hosts over 6,000 different mustards, and the Salt and Pepper Shaker Museum in Tennessee has over 20,000 different shaker sets in the world's only museum dedicated to shakers.
Or what about the International Cryptozoology Museum in Maine that takes visitors on a quest of locating Bigfoot or the Loch Ness Monster?
I love to travel and I love museums with unusual and interesting artifacts, research, or themes. I would go to any of the above museums and have taken my children to the UFO museum in New Mexico, the Pirate and Treasure Museum in St. Augustine, and the Coca-Cola Museum in Atlanta.
The museums were all amazing and served a significant group and purpose. As a criminologist, where can I go to see items of interest to me and my files?  Fortunately, there are several significant places where inquisitive visitors, experts, and enthusiasts can visit.
The Bonnie and Clyde Museum is located in the small town of Gibsland, Louisiana. It's housed in the building where Canfield's Café used to be. Clyde bought his last meal of a fried bologna sandwich and a BLT for Bonnie here.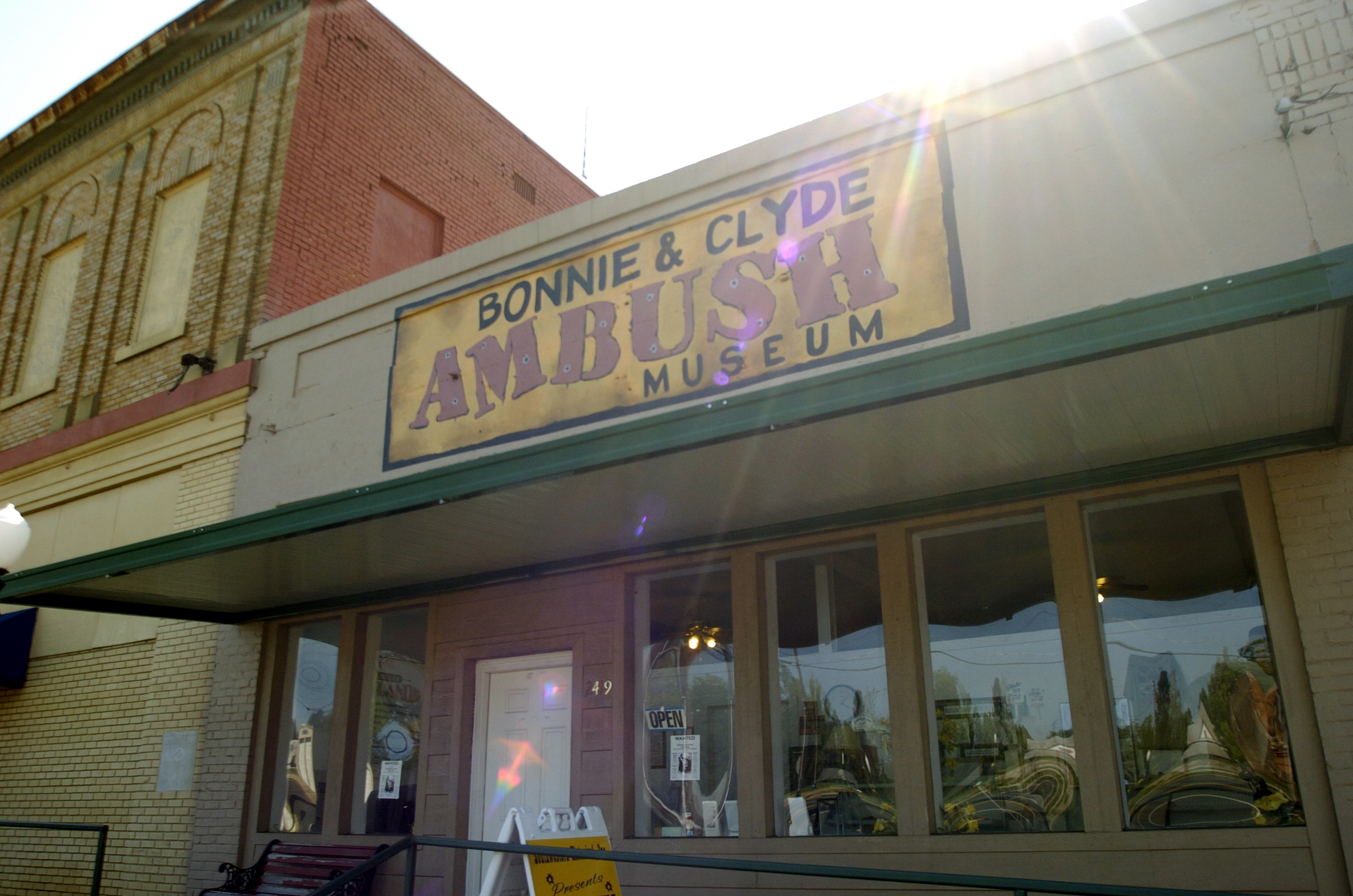 He left there and about eight miles down the road met with the ambush team. They are the most famous crime couple in the U.S., if not the world.
The curator, Perry Carver, is not only an expert on the outlaws, but he is a generous educator. He shares the artifacts, books, photographs, and people associated with the famous couple. Perry spends time with each visitor and tells stories and shows items of historic interest. Perry is originally from Atlanta, Georgia.
We were fast friends when my husband and I met Carver at the museum for the first time. Perry and I had an obvious connection with our shared hometown and our captivation of Bonnie and Clyde.
Years later, I took a trip with my children and stopped by the museum, and again Perry could not have been more welcoming. He even arranged for me to go by the home of "Boots" Hinton and hear stories about his father, Ted Hinton, a lawman that was part of the ambush team.
Those stories transformed my understanding of the pursuit of the outlaws and ambush. Boots became my friend as did Perry. Perry now carries on the vital history of the most important thing that ever happened in Gibsland.
Perry says that Bonnie and Clyde "were the Romeo and Juliet of the Great Depression. Theirs is a love story."
After they met and fell for each other, Clyde got arrested and thrown in jail. Bonnie was just 19 but smuggled him a gun inside the jail.
That devotion is part of the reason the families are trying to reunite the couple in death. Two of the folks that Perry introduced me to is Rhea L Linder and Buddy Barrow. Rhea is Bonnie's niece and the last direct descendant of Bonnie Parker. She is lovely, kind, and fiercely loyal to her family.
Buddy is Clyde's nephew and is as solid as they come. He is honest, devoted, and funny. Rhea and Buddy are trying to have Bonnie moved to be buried next to Clyde where she always wanted to be. They often appear together at the museum.
If you get a chance, go by and see Perry. He makes everyone feel like an old friend.
Alcatraz East is located in Gatlinburg, Tennessee. It was formally the National Museum of Crime and Punishment in Washington, D.C. The museum has a remarkable 20 exhibits and artifacts in its two stories. It has Ted Bundy's Volkswagen and John Dillinger's 1933 Terraplane.
The museum has a CSI lab and safe crack, along with a simulated shooting range. The Alcatraz East also hosts speakers throughout the year and it's a rare opportunity to hear in person people that have a connection to a crime. They sum up perfectly my sentiments about these unique keepers of a criminal–if not evil–artifacts.
"While some may feign horror at the idea of killers in a museum, criminal events are a sad reality of the world we live in and should not be ignored."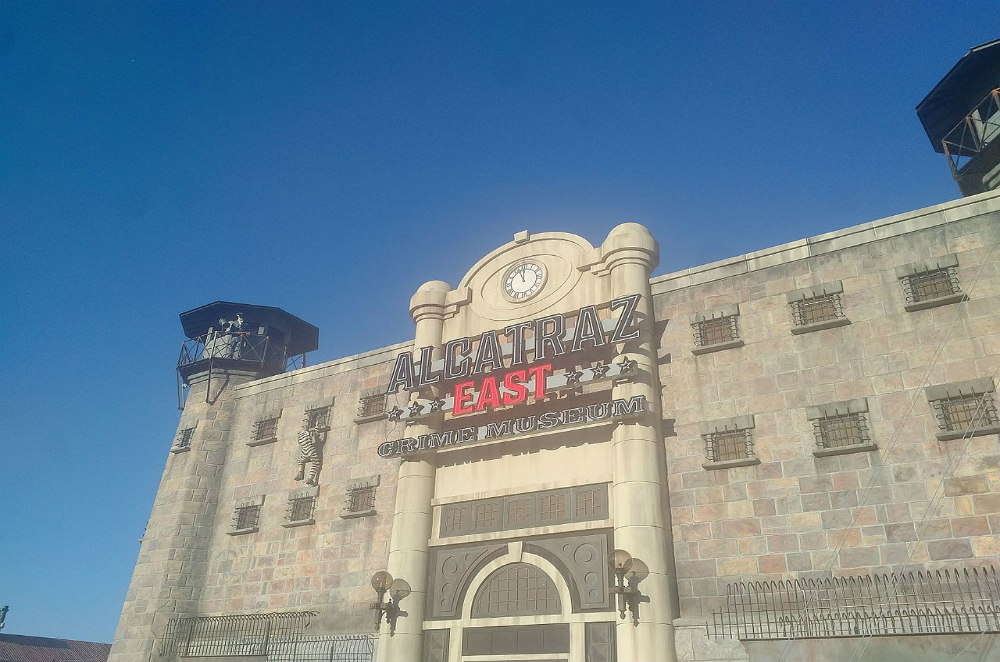 While they are unquestionably tragic, out of these events comes an awareness that sparks change, institutes laws, and rallies action.
When John Walsh's son Adam was kidnapped and killed, there was no national database for missing persons, and laws were painfully lacking to protect children from predators. Through his son's death, John Walsh made sure thousands of others did not experience that same pain and saved countless children from a similar fate.
These museums also offer experts throughout the year that provide lectures on numerous topics related to true crime. One of those experts is Shane Waters: podcaster and death investigator. Shane gave a one of a kind talk on his Investigation into the death of "Sister Cathy Cesnik, made famous by the Netflix series "The Keepers."
Waters co-hosts the widely popular true-crime podcast "Out of the Shadows" with grassroots investigator Gemma Hoskins. They explore and dive deep into the investigation of the 1969 unsolved murder of Sister Cathy Cesnik.
The Bugsy & Meyers Steakhouse Las Vegas Restaurant is down the street from the Mob Museum. Las Vegas has numerous locations where famous crimes have occurred, such as the murder of Tu Pac Shakur, the car bombing of FBI Agent Bill Coulthard, the $2.95 million armored truck heist by Heather Tallchief, and many more.
But none are as famous or notorious as Meyer Lansky and Bugsy Siegel. They built Las Vegas. They built the American mafia. They changed the game of organized crime. By making their crimes legal they gave way to unlimited fortune and fame.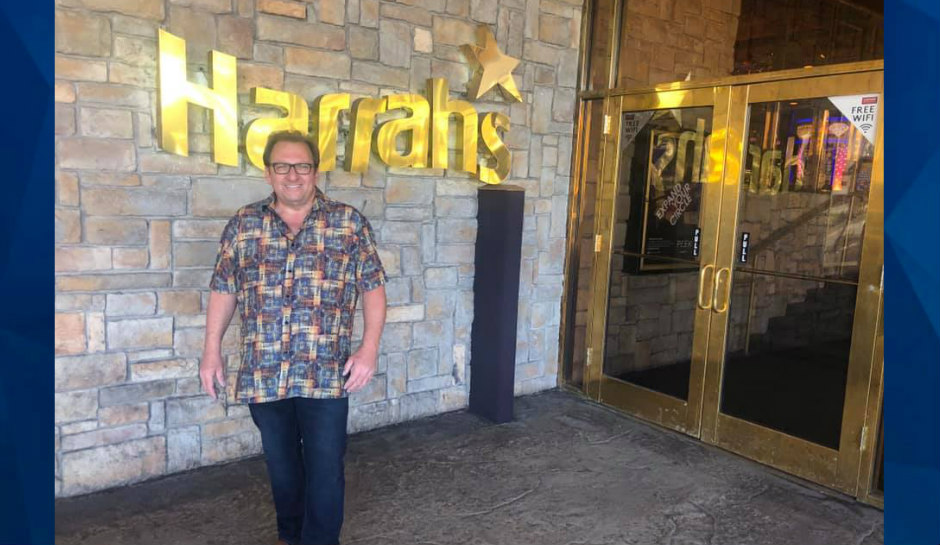 The grandson of Meyer Lansky II has pleased his grandfather's memory by speaking to the public from the Mob Museum, numerous newspapers, and radio broadcasts. Again, for me as a working Crime Scene Investigator real stories about real cases, crimes, and criminal is invaluable.
Meyer Lansky has taken a great deal of time with me talking about organized crime. He has also introduced others with mob connections to me.
In classic mob tradition, this restaurant has a private speakeasy bar lounge with an expanded cocktail menu – but only guests "in-the-know" will have access to this hidden room. History awaits at this joint!
Charles Manson Collection
Michael Channels' introduction to true crime started like mind did – family oral history. His family would tell the story about how his grandmother, while she was out watering in the field, found two men half dead and needing help.
His grandmother gave them water and a little food and helped them gain strength to carry on their journey.
One of the men she helped that day was the legendary Gangster Pretty Boy Floyd. Michael maintained his fascination with true crime and eventually became a pen pal to Charles Manson.
Michael understood Charlie in a way most can't. He visited with him, played poker with him, and exchanged over 50 letters with him.
Charlie was more famous than Rock Hudson. He was on "Good Morning America," "Entertainment Tonight" and had over 180 books written about him. He was a "star."
Charles Manson and the Manson family changed America's views on crime, women as killers, and cults. It was a terrible series of crimes.
"Helter Skelter" was the theory that Prosecutor Vincent Bugliosi wove for the jury and the world.
Before Charlie, no one believed young women and teenage girls could be brought into a life of murderous crimes by a slick-talking man.  This "family" defined part of our American history. Michael has over 15 boxes full of Manson memorabilia.  He has enough photographs, letters, documents, and artwork for a museum.
Michael said that Manson also supported the police.
"He was an old school criminal. He knew what the police had to do, he knew their job. He got along with them. But he knew he was a con and he can do what he wants to you. But the police must follow the law. Charlie knew the minute you break the law you are just like him."
He said once, "Charlie agreed to go on TV and talk about Jesus but once the live broadcast started Charlie talked about the devil. He is a con. He was a criminal; he went to Shawshank."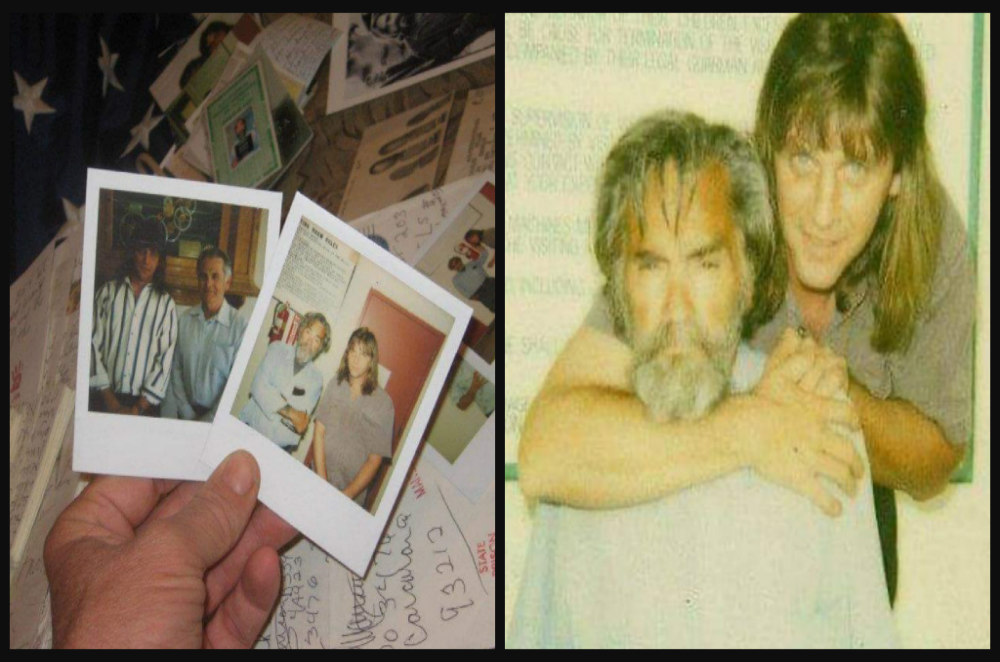 Michael can tell facts based on his conversations and letters with Manson which add facts to a perplexing criminal mind. For example, it was important for Michael to tell me Charlie was "not a rat."
"He never ratted on Tex," Michael said. "The DA started that story about Helter Skelter. I bet you could find 70 right now today that would call themselves Manson family members. Charlie never called them that".
These facts, these statements what insight can we glean into one of the most warped criminal minds ever mainstreamed by America?
Again, as a college professor in my famous crimes and criminal class, I would always give the assignment for students to make a list in the first hour of all of Manson's murder victims.
Of course, my students were shocked to learn that Mason was never convicted or proven to have murdered anyone.
"If you don't believe in magic you would if you had known Charlie.  He was great at making you feel good about yourself," Michael said. "He was a con. That's why he gave everyone a nickname. He gave them the name they wanted to be.  Think about it. Star, she wanted to go to Hollywood and be famous."
Michael said there is a lot of misinformation and misconceptions about Manson.
He said, "I do not watch movies, I like real life. I like Nancy Grace, true crime, facts. That's how I had heard of you. That's how I know we have a lot in common."
I asked Michael what he learned about the image of Manson and the media.
"Charlie told me he was Dracula. Dracula was a real dude. That's Charlie Manson," he said. "He was a regular dude and now he is the boogie man in your nightmares because of them."
He went on to explain that "Charlie has been judged by one psychotic episode. He should have been in a mental hospital, not in jail."
Every American that was school age or older knows exactly where they were when President Kennedy was assassinated.
Lee Harvey Oswald was arrested for the murder but was murdered himself before he could stand trial. Since Americans never got to hear and see all the evidence at trial conspiracies and alternate theories surfaced.
There are many places where visitors can see Kennedy Assassination artifacts. A few include The 6th Floor School Book Depository Museum, The John F. Kennedy Presidential Library, and the National Archives.
Yet, there is one unique way to learn about this massive event in American criminal history, from ground zero in a car.
You literally take the President's route and get a factual frame by frame up until the last shot rings out. Robin Brown, of JFK Custom Tours, has devoted over forty years to studying the JFK assassination.
"It has been a life long dream of his to restore a Lincoln Continental convertible to resemble the famous limousine that President and Mrs. Kennedy traveled in on Friday, November 22, 1963, in Dallas, Texas," he said.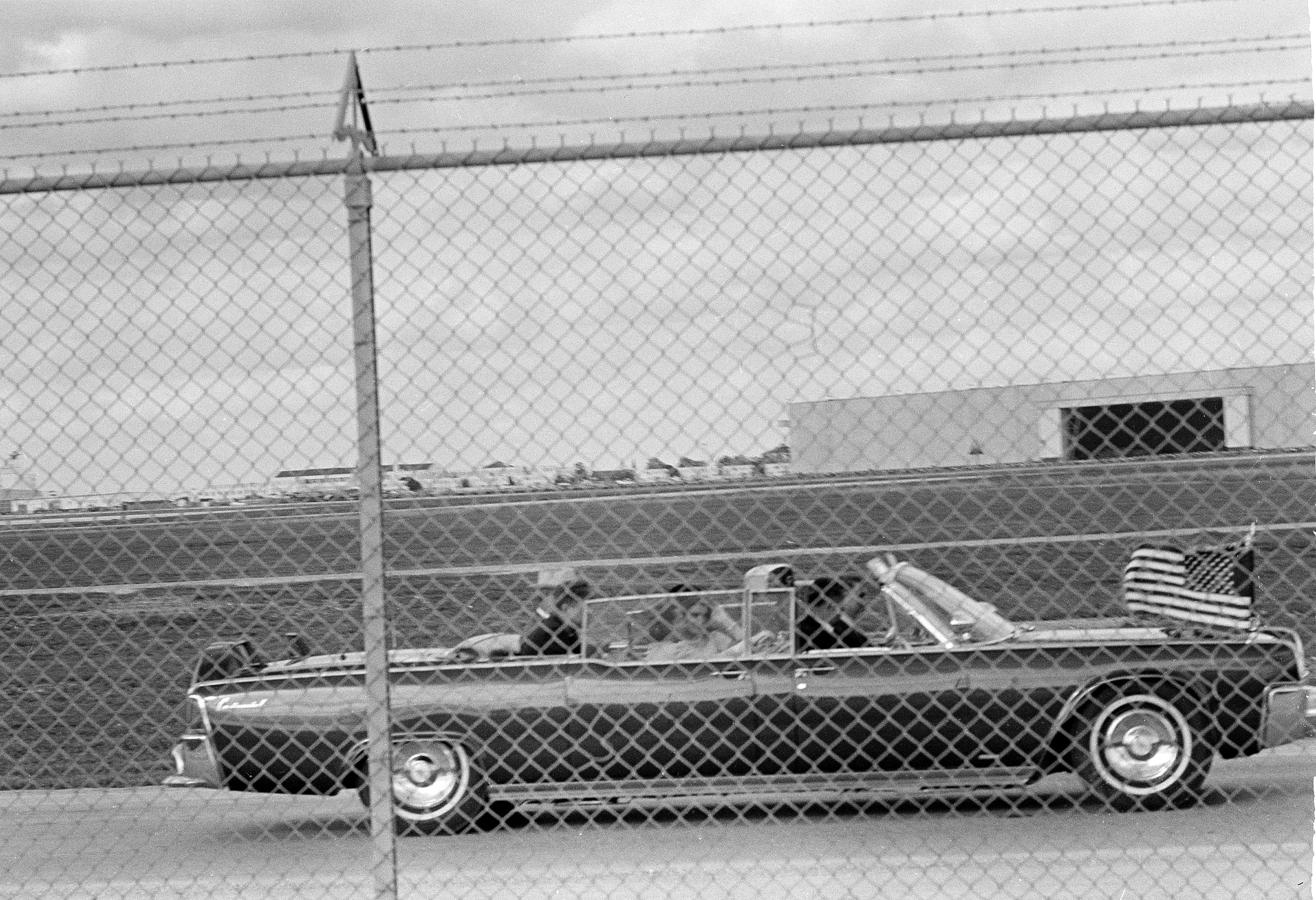 Mr. Brown will talk expertly about Oswald, The CIA, LBJ, Jack Ruby, Gerald Ford, Mrs. Kennedy, and all other principal players. I had blocked off an hour to interview Mr. Brown. We went over, way over.
My 7th-grade teacher had prepared me for this interview.
I was a safety patrol. It was the first badge I ever wore and I loved it. Mrs. Powell was my teacher and patrol sponsor. That meant she would be our Chaperone to Washington D.C. at the end of the year after serving as safety patrols and heading to high school.
Every week we had to do a "Washington Report." Each week was a different topic. We studied all the presidents, monuments, embassies, FBI, Secret service, the Potomac, Cherry blossoms, The Smithsonian, Christ Church, Supreme Court, Ford's Theater, etc. Each report was placed in our own Washington notebooks.
By the end of the year, we had a priceless body of work and could each recite the preamble to the Constitution, The epitaph on the tomb of the unknown soldier, and the Gettysburg Address! Mrs. Powell would have loved to have taken Mr. Brown's tour.
I can only imagine her and Mr. Brown talking while he drives the route. Students, visitors, experts, and novices would all gain great insight from a tour from a Lincoln Continental Convertible.
"The majority of Americans consistently say that they believe a conspiracy killed John F. Kennedy. However, the general public has never invested the time to understand the intrinsic details of the underlying events that surrounded November 1963.  That is what we will explore together, and the truth is what we seek."
All of these curators and keepers of history provide artifacts, documents, and oral history of crimes, criminals, and punishment in America. For prosecutors, detectives, crime scene investigators, and criminologists these items are our tools for education, investigation, and prevention.
[Feature Photo: AP/Rich Pedroncelli]