A woman who worked for Suzanne Morphew's husband Barry Morphew has spoken about his behavior the weekend Suzanne disappeared, and claims Barry fired her because she cooperated with the investigation into his wife's disappearance.
Morgan Gentile, a former contractor for Barry Morphew's independent landscaping business, told Fox 21 News that she was in frequent contact with Barry Morphew the weekend his wife disappeared. Suzanne Morphew was reported missing from her Maysville, Colorado, home on May 10, but it remains unclear when she was last seen.
Gentile corroborated an account by her co-worker Jeffrey Puckett, who previously told Fox 21 News that he had gone to Bloomfield, Colorado, on May 10 to work a construction job there. The precise timeline of Barry Morphew's time in Bloomfield is not clear, but it appears he went there on his own ahead of the contractors and told them to hurry there when he had to come back to Chaffee County for a family emergency. He presumably gave the contractors access to a hotel room he had rented.
Gentile confirmed Puckett's earlier claim that the hotel room smelled of chlorine.
"We opened the door and I mean, like, the chlorine hit you and you're, like, my eyes started watering and burning. And, like, the towels were like super wet on the floor, and it looked like he had, like, made the bed before he left," Gentile said.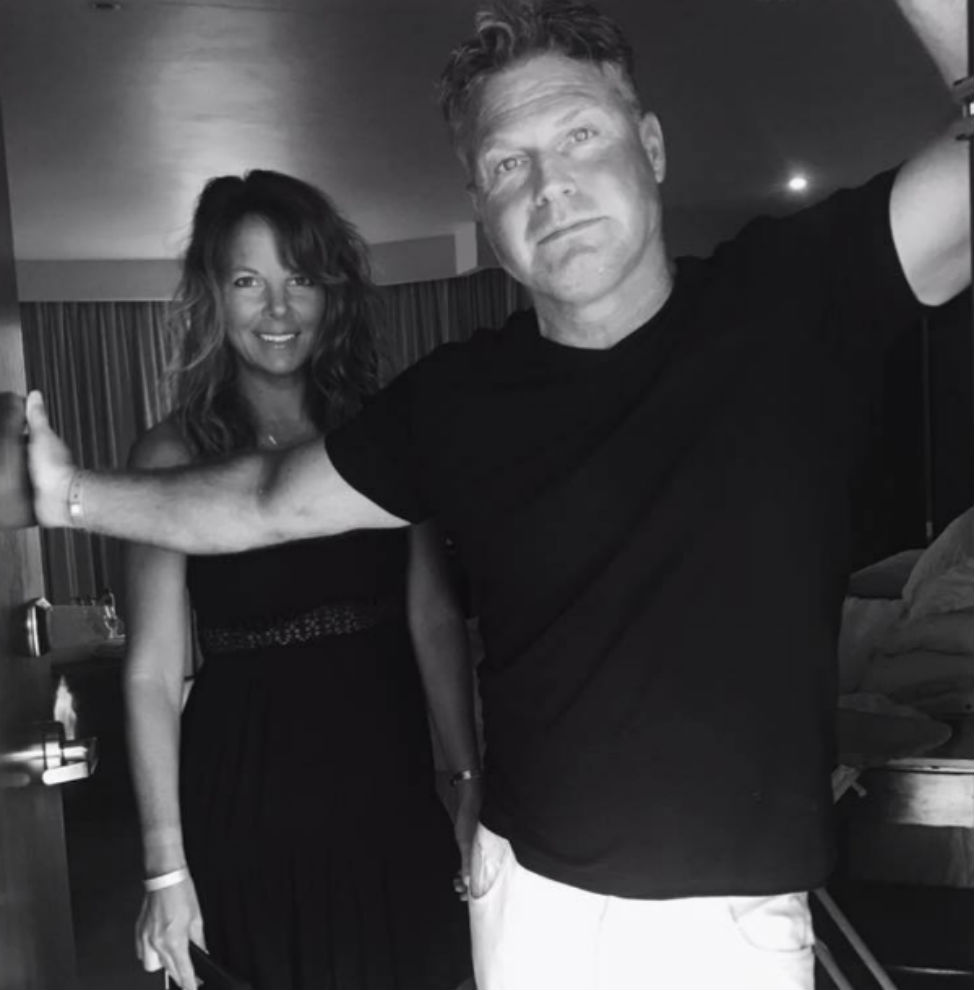 The day before, Gentile said, she had worked on a construction site close to Maysville — reportedly the same site that investigators searched for three days in late May, without finding any evidence connected to Suzanne's disappearance. In the interview with Fox 21 News, Gentile referred to the construction area as a "beach site," as the property is on a riverfront.
"Barry had worked on the beach site Friday evening," which was May 8, Gentile told the news station. "Saturday, he had asked me to clean it up and rake it out, because we were going to bring it out to level – so it would be a beach sand and not muck."
"He was acting really weird about [the beach area], I was like Barry what's up," Gentile said. "He seemed stressed. He definitely seemed weird on Saturday."
Gentile also said that she expected the work to take a full day, but that Barry dismissed her before noon, saying he was going to spend time with his wife.
"He said that he had to go make the wife happy – do some hiking or biking," she said. "And I found out, like, later that day that he was in town all day."
By "in town," Gentile appears to mean Salida, the Chaffee County seat, which neighbors Maysville.
Gentile told Fox 21 News that on Sunday, May 10, Barry called her to get a crew together for the Bloomfield job, which had already been pushed back at least twice. Gentile said in the interview that she had expected only she and Barry would be working that job of building a retaining wall.
"Barry said that he had been up there all day, like getting the job ready for us," Gentile said of a phone call she had with Barry late Sunday, when he said he was leaving Bloomfield due to a family emergency.
"But we didn't have the tools that we needed," she said. "It looked like Barry had emptied out his truck… all kinds of stuff that we didn't need to do a retaining wall."
Gentile and Puckett remained in Bloomfield overnight, and Gentile said Barry called her Monday morning.
"He said like, Suzanne has gotten gotten attacked, or a mountain lion has got her," Gentile said. She told the news station that Barry said additional material for the job was on the way, but it never arrived, and she and Puckett drove back to Salida on Tuesday.
Gentile claimed in the interview that two unidentified men approached her in or near Salida, appearing to discourage her from talking to police.
"We would give you your paycheck, but we don't want it to look like hush-hush money," the men told her, Gentile claimed. "You have rights, but you don't have to give CBI [Colorado Bureau of Investigation] your phone."
Gentile told Fox 21 News that she did give her phone to investigators, and also gave five interviews to police. She said Morphew soon fired her, via text message.
"He fired me because I gave up my phone, I wasn't staying quiet and I was complying with CBI," Gentile told Fox 21 News. "I feel like if he was innocent, he would have talked to me. I worked with him every day for a long time."
Gentile also said she has been accused of having an affair with Barry, which she said never happened. She also said she was now fearful of her former boss.
"I'm scared of Barry," Gentile said. "I don't want to see him again, ever again."
Barry Morphew also denied any allegations of an affair in a phone conversation with Fox 21 News.
"Everybody's out there saying, 'oh, you got a girlfriend, you must have had affairs.' Where is it? There's nobody. There's never been another love in my life," Barry Morphew said.
He also said Gentile was speaking negatively about him because she was angry over being fired.
"She's a meth head," Barry Morphew said. "She's mad at me because I fired her and don't let her work for me anymore. She's mad. So they're not gonna say anything good about me."
Chaffee County Sheriff John Spezze confirmed in a media statement last week that authorities are continuing to search for Suzanne Morphew.
"Our investigative team would like nothing more than to disseminate information to the public in regards to our progress in this process however in any open investigation we cannot divulge any information as it puts the integrity of the investigation at risk," read the sheriff's statement, which was posted to social media.
The Chaffee County Sheriff's office has encouraged members of the public who may have information related to Suzanne Morphew's disappearance to call the dedicated tip line at 719-312-7530.
Read more of CrimeOnline's extensive coverage of the Suzanne Morphew case here.
For the latest true crime and justice news, subscribe to the 'Crime Stories with Nancy Grace' podcast. 
[Feature image: Barry and Suzanne Morphew/Facebook]