Prosecutors are seeking the death penalty for a Florida man accused of beating and killing three men out on a July night fishing trip.
The State Attorney's Office filed an intent to seek the death penalty for 26-year-old Tony 'TJ' Wiggins Jr. on Tuesday at the Polk County, Florida, circuit court.
As CrimeOnline previously reported, Damion Tillman, 23, Keven Springfield, 30, and Brandon Rollins, 27, were found brutally beaten and shot to death at a secluded Frostproof, Florida, lake, in Polk County. The incident happened at around 10 p.m. on July 17.
Three days after the killings, authorities arrested Wiggins, Mary Whittemore, 27, and Robert Wiggins, 21, in connection with the case. According to Polk County Sheriff Grady Judd, suspect Tony Wiggins was the "trigger man" and the one that "did the most damage."
Doomsday death & deception: Nancy Grace investigates "Cult Mom" Lori Vallow. Inside sources reveal brand new bombshell information. Click here to watch.
The Ledger reports that prosecutors cited two reasons for seeking the death penalty against Wiggins: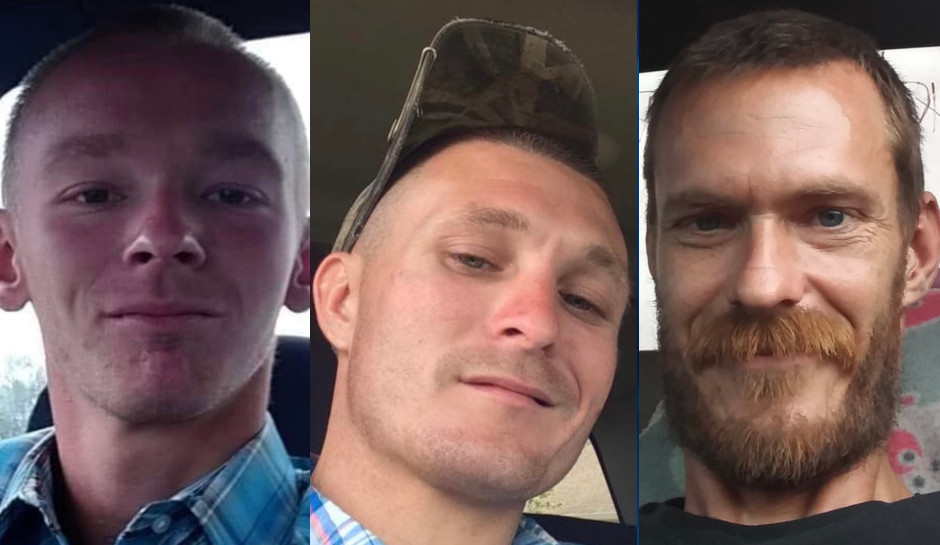 Judd previously told Nancy Grace on a "Crime Stories" episode that a security camera at a Dollar General store captured Wiggins standing behind Tillman minutes before the shootings; both men were in the store at the same time, waiting to buy items.
Wiggins can be seen on the security footage talking to Tillman. Judd called the encounter "bizarre."
"It was exceptionally bizarre. We went back to the Dollar General because we found a bag in Damian's vehicle. We pulled the taped and Damian was standing in line to check out. Directly behind him is the guy that we learned later is Tony Wiggins, and a guy behind him is a guy called Robert Wiggins. They're brothers. 
"Damien is actually having what appears to be an absolutely total civil conversation with Tony, who know as 'TJ.' Now keep in mind this is a small community. They know each other."  
What happened next, Judd said, was more tragic than anything he's seen in years.
Tony Wiggins allegedly overheard Tillman tell the store cashier he was on his way to go fishing with Springfield and Rollins. Tony Wiggins then told his brother to drive to the secluded lake off of US98. Whittemore was in the vehicle as the brothers headed toward the lake.
"They call it night fishing, and they were going to meet up there. Two of them were in one truck and one was in the other. It's a very pristine area. It's a favorite place that they go often," Judd said.
As the suspects arrived at the scene, they saw two trucks parked side by side. The victims had their windows open talking to each other while still in their trucks. Tillman sat in one truck while Springfield and Rollins sat in the other.
Tony Wiggins, according to Judd, immediately got out of his vehicle, walked toward the trucks, and asked where Springfield was.
Wiggins then spotted Springfield in one of the trucks, ran toward him with a gun, and asked, "Where's my truck?"
"You sold the engine out of my truck," Tony Wiggins shouted, according to Judd.
Springfield reportedly told Wiggins he didn't know anything about his truck but it didn't matter. Wiggins shot both Springfield and Rollins. Judd said at least nine rounds were fired. Wiggins then turned the gun toward Tillman and pulled the trigger.
Whether Springfield actually had any part of the alleged stolen engine remains unclear at this time.
"The brother Robert dropped that on us Tuesday night, and the homicide detectives are involved in a million things. We don't know if that's just TJ's excuse….We haven't had time to verify," Judd said.
Afterward, the suspects went to McDonald's and ordered double cheeseburgers and McChicken sandwiches.
"Well, I guess you work up a hunger, killing people like that," Judd mocked.
Judd said the community helped detectives solve the case after calls poured in about him, although the community, at the time, had no idea if Wiggins was involved in the murder or not.
"He stays in trouble! The community, they didn't know about who did the murder but they kept saying, 'Go look at TJ! Go look at TJ!' Everybody in the community knows he's wild and he's hostile."
Although the other two suspects did not actively participate in the shooting, they did nothing to stop it, then took great measures to cover for Tony Wiggins, Judd said.
Tony Wiggins is charged with three counts of first-degree murder, possession of a firearm by a convicted felon, tampering with evidence, and possession of ammunition by a convicted felon.
Robert Wiggins is charged with tampering with evidence, accessory after the fact of a capital felony. Whittemore is charged with accessory after the fact of a capital felony.
Check back for updates.
For the latest true crime and justice news, subscribe to the 'Crime Stories with Nancy Grace' podcast. 
Join Nancy Grace for her new online video series designed to help you protect what you love most – your children.
[Feature Photo: Mary Whittemore, Tony 'TJ' Wiggins, & Robert Wiggins/Police Handout]