Family members of a missing Louisiana mom who disappeared three years ago are hoping for answers that will bring them closure.
Cindy Orsborn, 23, vanished on June 14, 2017. Family members said Orsborn, a mom of two young children, was last seen at a home in the Winn Parish area of Calvin, Louisiana, that she shared with an older boyfriend, Jack Daniel "J.D. Nobles," 41.
Authorities and volunteer crews searched for Orsborn, concentrating on the Winn and Natchitoches parishes area, without luck. Divers and cadaver dogs searched the Saline Bayou and the task force was ultimately called in to assist with the search.
Three years later, law enforcement is no closer to finding Orsborn, but her family is determined not to let her case linger on as her father's case did.
In January 2006, Orsborn's father, Michael, vanished without a trace, leaving behind a wife and four children. As of today, he has not been found and no suspects have been arrested for his disappearance.
Doomsday death & deception: Nancy Grace investigates "Cult Mom" Lori Vallow. Inside sources reveal brand new bombshell information. Click here to watch.
Michael Orsborn was last seen at his home off of Highway 120 in Provencal. Investigators later found his car a few miles from his residence, in a ditch. Around 100 yards from the ditch, a mail carrier found his wallet. There was no money inside the wallet, according to family members.
"We don't' want the same thing [to] happen like it did in Michael's case," Cindy Orsborn's aunt, Tonya Orsborn, said.
Nobles has not been charged in connection with Osborn's disappearance, although law enforcement previously called him a person of interest. Webster Parish Assistant District Attorney Hugo Holland called Nobles a suspect in the case.
"The last person seen with someone before they go missing – that's our suspect," Holland told ABC 3 in 2017.
"It's not a matter of who did it," Holland continued. "Number one – it's a matter of finding her. Again, I hope she's alive. Chances are, she's not. And once we find — let's just say we find remains — the second thing is going to be putting the case together. If I find remains, based on what I know now, I think I can put a case together."
Without evidence, however, authorities have been unable to connect Nobles to Orsborn's disappearance.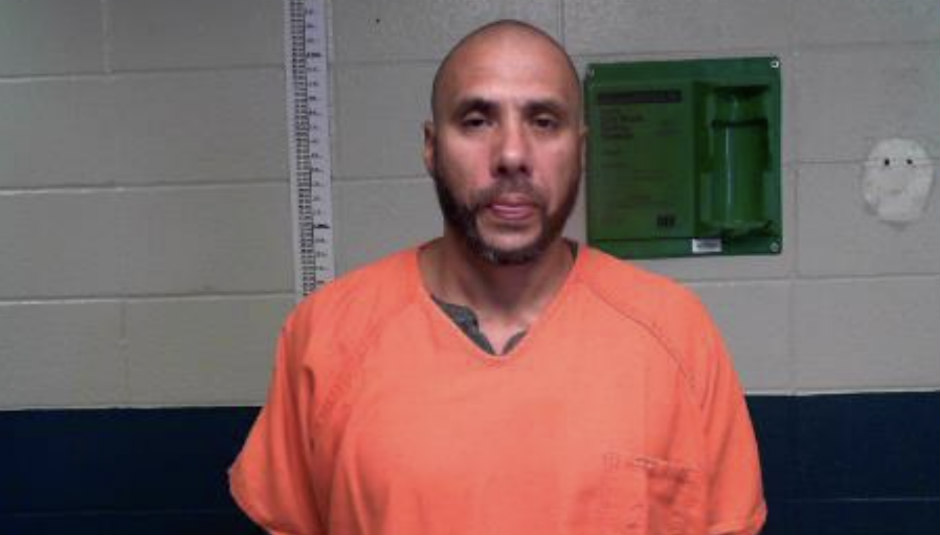 Family members, who called Nobles "physically and mentally" abusive, think that he knows more than he is letting on.
"He claims that Cindy was walking a little ways in front of him, saw a dog, and was trying to pet it when a dark car came along with loud music and Cindy spoke to them and then got into the car with them and drove off. We do not believe that story," Orsborn's aunt, Suzanne Pepper, told CrimeOnline.
"First of all, JD was extremely controlling of Cindy and at any time he never let her out of his sight not even to go to another room in the house."
Court records indicate that Nobles has a lengthy criminal history, with charges of assault, false imprisonment, drug possession, and parole violation. In 2014, he was charged with assaulting and raping his girlfriend at the time, but the charges were ultimately dropped when they couldn't find the witness.
In 2015, Nobles was arrested for domestic violence against Orsborn. A protective order was issued against Nobles, but by 2017 Orsborn was living with Nobles in a home in Winn Parish. The home, located off of 400 block of Front Avenue, is the last place Orsborn was seen.
Noble told the police she left with someone unknown and never came back.
"She was last seen there at the house with Nobles," Winn Parish Sheriff Cranford Jordan said in 2017.
According to family members, Orsborn had a drug addiction and got back together with Nobles because he supplied her drugs and constant attention.
"All indications are that they had a love-hate relationship," Natchitoches sheriff's Detective Jonathan Byles told ABC 3. "One minute, she would love him; the next minute, she would hate him. Same thing with Mr. Nobles."
Meanwhile, Tonya Orsborn thinks authorities aren't doing enough to find Cindy because of her drug addiction, as well as her father's drug addiction.
"Since my brother and niece had an addiction problem they could care less. Like the old saying, 'Action Speaks Louder than Words.' If you can't tell, I'm very upset about the way our family has been treated by law enforcement. Johnathan Byles from Natchitoches Sherriff is the only one that has lifted a finger to help."
Shortly after Orsborn's disappearance, authorities arrested Nobles for violating the protective order by having contact with Orsborn. He was later allegedly caught with a cellphone behind bars and convicted of a "multi-bill" charge, which sentenced him to a 6-year prison sentence.
Nobles has since been released from jail after a technical error made during his conviction and sentence. Efforts to reach out to Nobles for comment have so far been unsuccessful.
Cindy Orsborn is described as a white female who stands 5-feet-4-inches tall and weighs around 121 pounds. She has blonde hair, blue eyes, and a tattoo with the initials "J.D" on her neck.
Anyone with any information is urged to contact the Winn Parish Sheriff's Office at 318-628-4611.
For the latest true crime and justice news, subscribe to the 'Crime Stories with Nancy Grace' podcast. Listen to the latest episode. 
Join Nancy Grace for her new online video series designed to help you protect what you love most – your children.
[Feature Photo: Cindy Orsborn/Police Handout]