California prosecutors announced Friday that the death penalty will be sought again for Scott Peterson.
Although a judge is still considering whether to throw out Peterson's murder convictions due to juror misconduct, Stanislaus County Assistant District Attorney Dave Harris announced in court that prosecutors will retry the penalty phase of Peterson's case, which was thrown out earlier this year by the state Supreme Court.
Bakersfield Now reports that the Supreme Court ruled that Peterson's death row conviction be overturned because potential valid jurors were dismissed during his trial.
Peterson appeared via video at the hearing, from San Quentin prison, and listened mostly while scheduling and procedural issues took place. He agreed to schedule his next court date for November 6, which gives him time to consult with his lawyer on whether to put off the penalty phase trial until the judge decides whether or not to throw out his conviction.
Doomsday death & deception: Nancy Grace investigates "Cult Mom" Lori Vallow. Inside sources reveal brand new bombshell information. Click here to watch.
"He's innocent — an innocent man's been sitting in jail for 15 years. It's time to get him out," Peterson's lawyer, Pat Harris, told reporters outside of the courthouse.
Peterson will also appear in San Mateo County Superior Court for arguments regarding his conviction, but the date hasn't yet been set. A San Mateo judge will then decide whether his conviction should be overturned due to juror "prejudicial misconduct."
As CrimeOnline previously reported, one of the jurors during Peterson's 2004 trial, Richelle Nice, failed to disclose that she obtained a restraining order against her boyfriend's former girlfriend in 2000 for harassment.
The juror was pregnant at the time of the restraining order but denied any involvement in any crime-related incidents when asked during jury screening.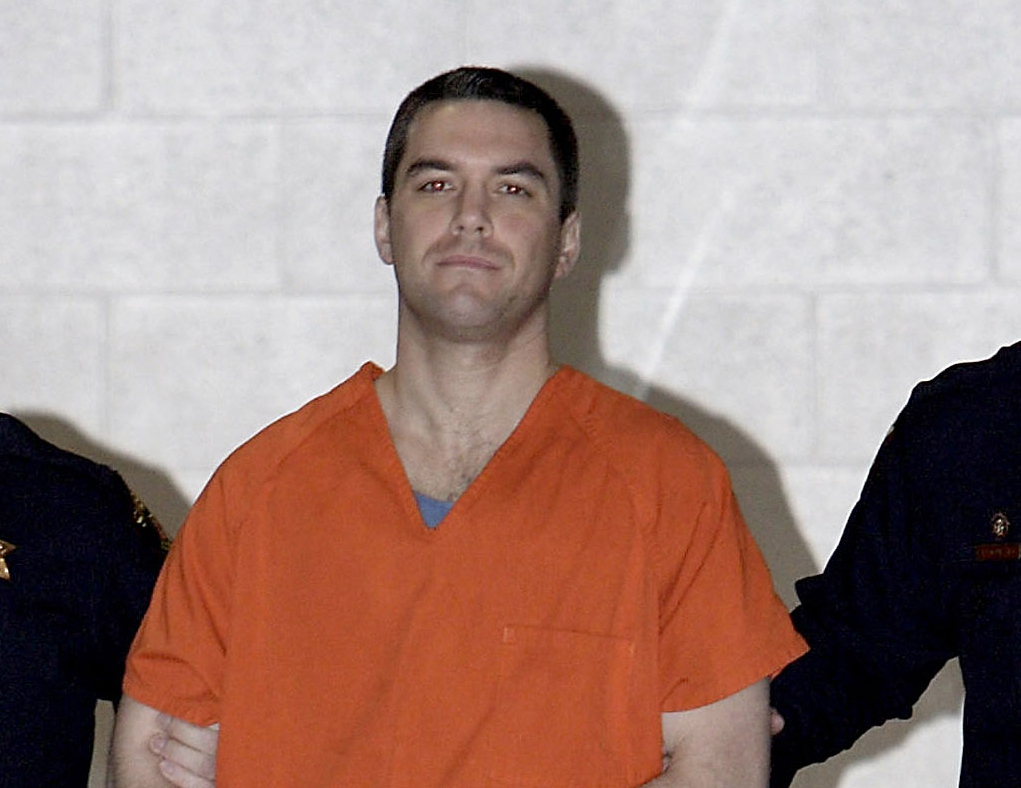 When all jurors were asked if they were ever victims of crime or involved in a lawsuit, Nice answered "no" to both questions.
"Juror No. 7 committed prejudicial misconduct by not disclosing her prior involvement with other legal proceedings, including but not limited to being the victim of a crime," the order read.
Nice was initially an alternate juror, but she was given a seat when another juror was discharged. She later wrote a book about her experience.
According to Peterson's attorneys, Nice "worked hard" to get on the jury, the Los Angeles Times reports. She reportedly claimed she was willing to serve despite her employer telling her she wouldn't be paid for time missed from work.
Nice, however, told the Modesto Bee in 2017 that her situation was different than the Peterson case. She accused Peterson's defense team of lying in order to get him a new trial.
"I did not lie to get on this trial to fry Scott (Peterson). I did not…..She (her boyfriend's ex) never threatened to kill me, to kill my unborn child, to beat me up," Nice said. "When I filled out that questionnaire, my situation never came into my mind because it was not similar at all."
According to court documents, the ex of Nice's boyfriend kicked in their door and vandalized the boyfriend's vehicle.
Further, Mark Geragos, an attorney for Peterson during the murder trial, is accused of being the one the push for Nice to get a seat on the jury.
"I think she's willing," Geragos reportedly said.
Nice said that Geragos "fought to keep me on" the jury.
The Murder of Laci Peterson
Laci was eight months pregnant when she disappeared from her Modesto home she shared with her husband. Peterson became the primary suspect after he was caught in numerous lies throughout the investigation. Investigators also uncovered he was having an affair with a woman he met at a party, Amber Frey.
The affair, according to prosecutors, was one of the most damning pieces of evidence against Peterson. Prosecutors argued that the affair alone didn't automatically mean murder, but the information Peterson told Frey that made him appear culpable.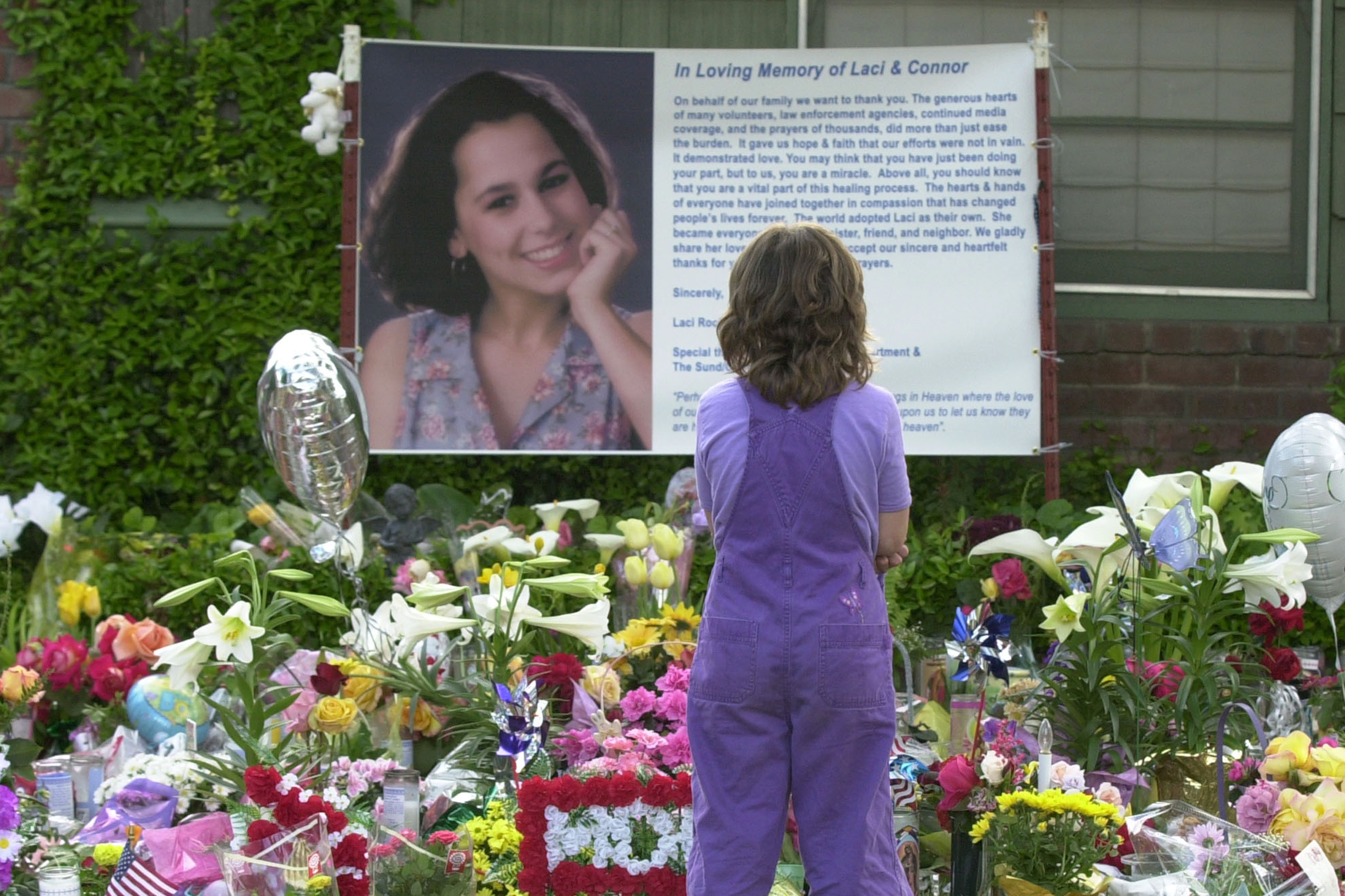 On December 23, 2002, the day Laci disappeared, Peterson said he went fishing at the Berkeley Marina. In April 2003, investigators found Laci's deteriorating body near the San Francisco Bay, around eight miles north of Berkeley Marina. Connor's body was found, with his umbilical cord still attached, nearby.
On April 18, 2003, police officers arrested Peterson near a golf course in La Jolla.
Reports indicate he was carrying $15,000 in cash, hundreds of sleeping pills, about 10 Viagra pills, multiple cellphones, and an identification card belonging to his brother. He was also found in possession of weapons including a firearm and a dagger.
According to court documents, the following circumstantial evidence was strong enough to lead to Peterson's conviction.
Trained dogs picked up Laci's scent at the Berkeley Marina, where Peterson claimed he went fishing when Laci vanished; her remains were later found close to the same area.
Peterson visited the crime scene repeatedly.
The tarp Peterson used on his fishing trip was covered in gasoline in his shed; gasoline is known to destroy DNA.
Another tarp was found buried in fertilizer, also known to destroy DNA, according to Dr. Henry Lee, who testified at Peterson's trial.
Peterson told detectives he stopped fishing because it began to rain, although there was no precipitation at the Berkeley Marina on the day in question, according to the harbormaster.
Peterson claimed Laci was watching a cooking segment on television when he left their home on December 24, but the show he referenced aired on December 23.
Laci wore a diamond necklace, sapphire ring, and band each and every time she left her home. On the day she disappeared, the jewelry was left in her bedroom.
After Laci and Conner's remains were found, authorities caught Peterson close to the Mexico border with his hair and beard dyed blonde, an identification that didn't belong to him, several credit cards, clothes, knives, four cell phones, a rope, camping supplies, and around $15,000 in cash.
Check back for updates.
ADDITIONAL Scott Peterson Coverage:
'I couldn't feel my feet on the floor': Scott Peterson says he's shocked he was convicted of killing Laci Peterson and unborn son, Conner
The real reason Scott Peterson killed his wife: Aphrodite Jones talks Peterson's true motive and CrimeCon [EXCLUSIVE]
CrimeOnline Evidence Locker: Watch the Scott Peterson interrogation tapes
Scott Peterson's last message to Laci revealed to the public for the first time
For the latest true crime and justice news, subscribe to the 'Crime Stories with Nancy Grace' podcast. Here is a related episode.
Join Nancy Grace for her new online video series designed to help you protect what you love most – your children.
[Feature Photo: Scott Peterson/Police Handout; Laci Peterson/Family Handout]