The prosecution and defense in the case of a Colorado man on trial for murder apparently got into a squabble on Friday, after concerns were raised about probing into potential jurors' backgrounds.
The Durango Herald reports that over 2,000 potential are being sifted through to find the best panel for the murder trial of Colorado man Mark Redwine, who's accused of killing his 13-year-old son, Dylan Redwine.
Redwine's lawyer, John Moran, told the judge he had concerns over "extremely private information" obtained on over 1,000 potential jurors, including any history of attempted suicide, sex abuse, or child abuse.
"This rises to the level of outrageous governmental conduct," Moran said. "It is illegal for them to have taken this information in the first place … it is criminal, your honor."
Doomsday, death & deception: Nancy Grace investigates "Cult Mom" Lori Vallow. Inside sources reveal brand new bombshell information. Click here to watch.
Moran also argued that the defense didn't know how long the prosecution had the documents before sharing them.
District Attorney Christian Champagne weighed in, calling Moran's accusations outrageous.
"These allegations are so outrageous, and so over the top, I can't hold my tongue your honor," Champagne said.
"To cast such an aspersion, I think it's unethical, I think Mr. Moran should be personally sanctioned. He knows better, and … he's using this streaming platform to prejudice this community."
Champagne explained that the background check information came from a record-keeping program at the Sheriff's Office called "Record Management Services."
"There's nothing wrong with anything that's happened by looking at these records and proactively giving it to the defense," he said.
District Judge Jeffery Wilson ultimately stopped the discussion and called it a "big ado about next to nothing." He ended the hearing by saying he didn't see the matter as a big deal.
"I'm done, I have nothing to say to you. I don't want to hear you talk," Champagne told Moran after the court hearing.
"Follow the law!" Moran shot back.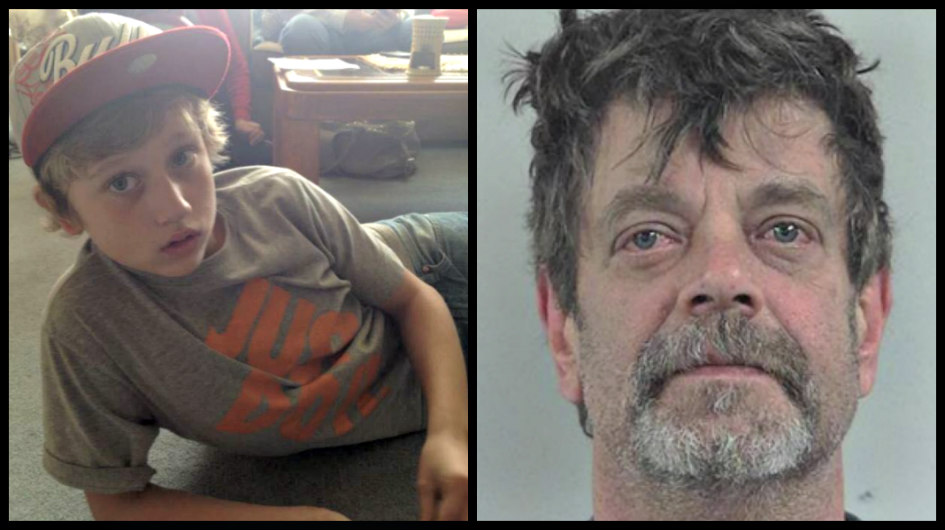 As CrimeOnline previously reported, Redwine was arrested in Washington in 2017 and charged with second-degree murder and child abuse.
In 2012, volunteer search teams and authorities began scouring the area around Redwine's Colorado home in Durango for months looking for Dylan. The search proved to be difficult since Durango is at an elevation of 6,512 feet with steep canyons and mountains.
In June 2013, searchers found a few of Dylan's bones, a part of his shirt, a sock, and his shoestring, in Vallecito, around five miles away from Durango. Searchers found his remains in an area difficult to get to, especially for a young boy and for someone who doesn't know the area well.
Redwine claimed he went to work and to run errands on the morning of November 19, 2012, and left his son sleeping on the couch. He said when he returned, Dylan was gone. He figured his son went fishing, but when Dylan didn't return within a few hours, Redwine claimed he became worried.
"The TV was on. There was a bowl and box of cereal out. After a couple of hours, I got concerned," Redwine previously said.
Redwine said that he didn't argue with Dylan and that his son seemed in good spirits the last time he saw him. A grand jury indictment against Redwine, however, provides a different version of what happened.
"Mark Redwine and Dylan Redwine had argued and fought on their previous visit, they had not been getting along leading up to the court-ordered visit, and several witnesses stated that Dylan Redwine did not want to visit Mark Redwine. Text messages indicated Dylan Redwine had asked to stay with a friend rather than his father the same night of his arrival, a request that was denied by Mark Redwine."
Cadaver dogs picked up Dylan's blood on Redwine's living floor and furniture. Further, an expert wildlife official told authorities that there's no way a wild animal would have taken a body so far up terrain that's a difficult climb.
In November 2015, authorities found Dylan's skull a little over a mile from the site where his bones were found in 2013. An anthropologist said the boy's skull had marks on it consistent with knife stab wounds and blunt force trauma.
According to the indictment against Redwine, compromising photos may have been the reason that Dylan lost his life. Not only did Dylan allegedly view disturbing photos of his father, but his older brother Corey did as well, and described them as "disgusting."
"It shows him wearing women's clothes and makeup and a diaper and then eating his feces from the diaper. It was disgusting," Corey Redwine previously told ABC 7.
Redwine has pleaded not guilty. Check back for updates.
For the latest true crime and justice news, subscribe to the 'Crime Stories with Nancy Grace' podcast. Here is a related episode. 
Join Nancy Grace for her new online video series designed to help you protect what you love most – your children.
[Feature Photo: Dylan Redwine/Handout]