Over 1,000 advocates are apparently urging President Trump to spare the life of a woman on death row, convicted of murdering a woman and carving her baby from her womb.
As CrimeOnline previously reported, 43-year-old Lisa Montgomery, an inmate at U.S. Penitentiary Terre Haute, Indiana, is scheduled to be put to death by legal injection on December 8. Montgomery is serving a death sentence for the 2004 murder of pregnant 23-year-old Bobbie Jo Stinnett, whose baby Montgomery cut out of her with a carving knife, at Stinnett's home in Skidmore, Missouri.
Montgomery, who was faking her own pregnancy, met Stinnett online while pretending to be interested in buying a dog. The two women arranged to meet on December 16, 2004, at Stinnett's home in regards to buying a rat terrier. Investigators believe Montgomery strangled Stinnett with a rope and then cut the baby from her womb.
Doomsday death & deception: Nancy Grace investigates "Cult Mom" Lori Vallow. Inside sources reveal brand new bombshell information. Click here to watch.
Newsweek reports that groups of mental health advocates, current prosecutors, former prosecutors, and anti-trafficking organizations are pleading with the president to forgo the death penalty and commute Montgomery's sentence to life without parole.
According to numerous letters written to President Trump, advocates stated that Montgomery has serious mental health issues. She was also the victim of child sex abuse, along with human trafficking as a teenager.
"Lisa's experiences as a victim of horrific sexual violence, physical abuse, and being trafficked as a child do not excuse her crime," prosecutors wrote in a letter obtained by Newsweek. "But her history provides us with an important explanation that would influence any sentencing recommendation we made as prosecutors."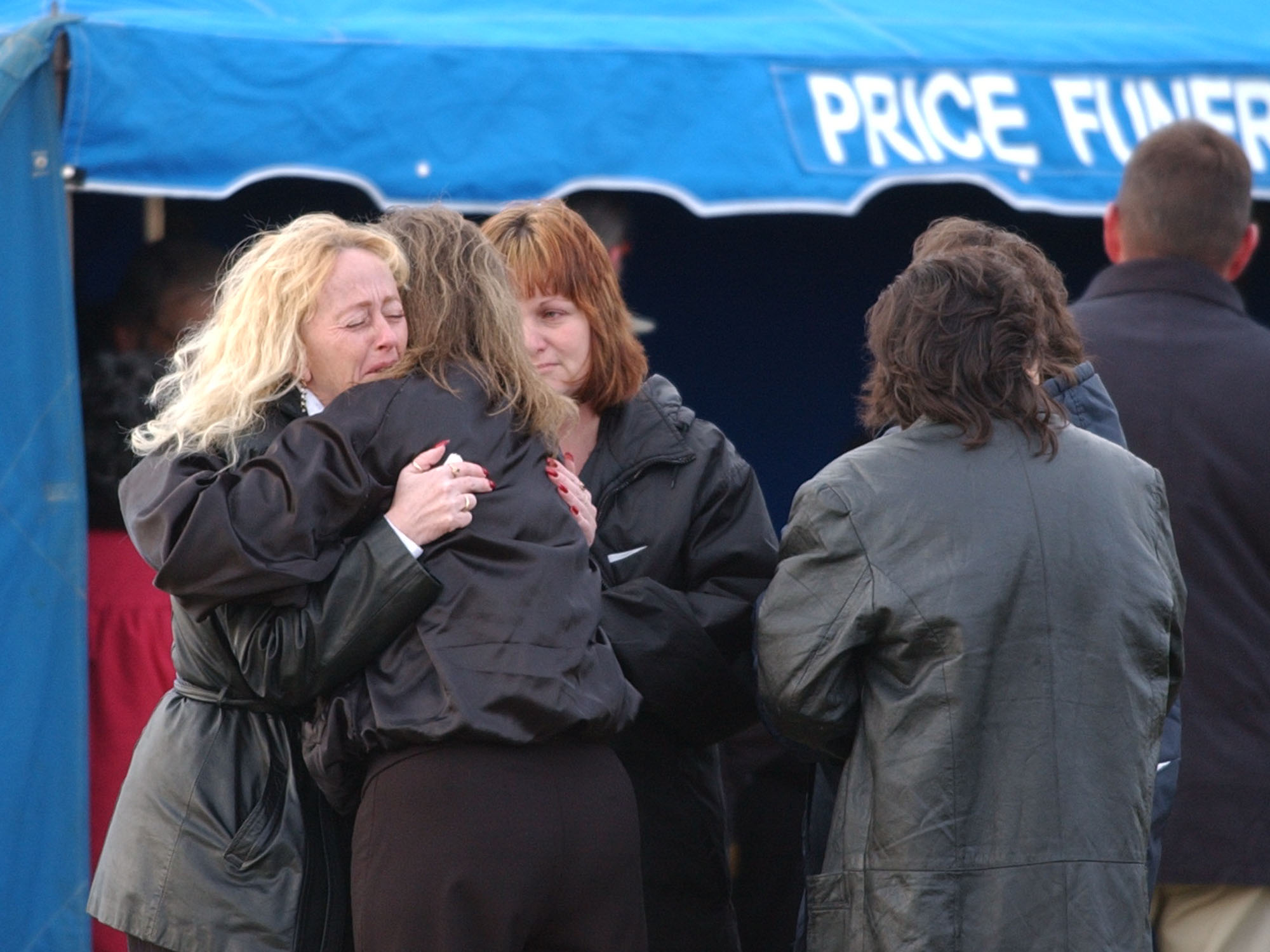 The group reiterated that they were not seeking to excuse Montgomery's heinous actions, but instead to give a punishment that fits the crime.
"Women who commit such crimes also are likely to have been victimized themselves. These are important factors that make death sentences inappropriate," the group said.
Montgomery, according to the group of advocates, experienced sexual abuse at the hands of her own father as a young child. When she became a teenager, her mother reportedly trafficked her to men.
No one intervened during the abuse and in turn, Montgomery "developed a dissociative disorder and complex post-traumatic stress disorder." She also inherited genes that contributed to severe mental illness from both sides of her family.
"Even today, her grip on reality is fragile, maintained only with a complex regimen of psychotropic medications that she never received before being incarcerated," the letter read.
Those in favor of the death penalty for Montgomery find it difficult to forget the atrocities of her crime.
Previous video coverage of the case
Prosecutors believe that Stinnett was conscious and had been trying to defend herself while Montgomery used a kitchen knife to cut the baby out of Stinnett's stomach, according to a report by the Daily Mail.
The baby, a girl, survived but Montgomery tried to pretend she was hers.
Hours after the killing, Stinnett's mother discovered her daughter's body. Police arrested Montgomery the following day at her home in Melvern, Kansas. They found Stinnett's baby inside Montgomery's home and returned her to her father. The child is now 16 years old.
During the trial, prosecutors presented evidence that Montgomery planned the meeting with Stinnett and devised a story of how she had gone into labor while on a shopping trip, even though she had undergone tubal ligation in 1990.
Montgomery, who later confessed to the crime, was sentenced to death in 2007.
If Montgomery's execution stays, she will be the first woman to face death row execution in nearly 70 years.
Check back for updates.
For the latest true crime and justice news, subscribe to the 'Crime Stories with Nancy Grace' podcast. Listen to the latest episode. 
Join Nancy Grace for her new online video series designed to help you protect what you love most – your children.
[Feature Photo: Lisa Montgomery & Bobbie Jo Stinnett/Police Handout; Handout]