A Pennsylvania woman facing murder and bestiality charges plans to plead insane, according to a motion filed by her defense team.
The Morning Call reports that that the defense lawyers for Lisa Snyder filed a 43-page motion at the Berks County courthouse last week, confirming they plan to seek an insanity defense. They also asked for the bestiality charge to be separated from the case, claiming that it "will impermissibly inflame the passions of, and unfairly prejudice the jury."
Snyder is facing murder charges in connection with the deaths of her children, Conner, 8, and Brinley, 4. She's also facing charges of animal cruelty, sexual intercourse with a dog, tampering with evidence, and child negligence.
Doomsday death & deception: Nancy Grace investigates "Cult Mom" Lori Vallow. Inside sources reveal brand new bombshell information. Click here to watch.
Prosecutors indicated that the crimes "meet the threshold of aggravating factors" required in the state "for a capital case," meaning that they intend to seek death the penalty should Snyder be found guilty.
As CrimeOnline previously reported, Snyder called 911 on September 23, 2019, at around 4:30 p.m. and said she found her children hanging inside the basement of their Berks County home.
After police arrived, they found the children still in the basement, hanging by a dog cable. They also found two dining room chairs found tipped over in the basement, around three feet apart from each other.
After calling 911, Snyder never returned back to the basement, according to Adams. First responders rushed the children to the hospital but both subsequently passed away.
Snyder reportedly said Conner was being bullied at school and had threatened suicide in the past. She allegedly said the boy lost over 20 pounds since starting back to school, because of taunts about his weight.
She then claimed Conner hanged himself and his sister because he didn't want to die alone, according to a 911 dispatch call.
Snyder allegedly claimed that Conner came home from school on the day in question and said he wanted to build a fort in the basement. She said the boy asked to use a new dog leash cable that was sitting on the dining room table.
Snyder said she had bought the dog cable the day prior and that it arrived in the mail on the same day Conner asked to borrow it. Afterward, she said she went to smoke a cigarette outside, and when she walked back in, she found the children unconscious.
Snyder's arrest affidavit, however, paints a different version of events.
Snyder is accused of searching online for "carbon monoxide in a car how long to die," and "hanging yourself." She also searched for  "almost got away with it" several times, apparently in reference to a popular Investigation Discovery show.
On the day the children were found in the basement, Snyder made another online search for "Does a hybrid car produce carbon monoxide?"
School officials, students, and family members indicated that Conner was a happy child and never said anything about being bullied. On the day he died, he didn't appear to be under any distress after he got off of his school bus, according to security footage obtained by investigators.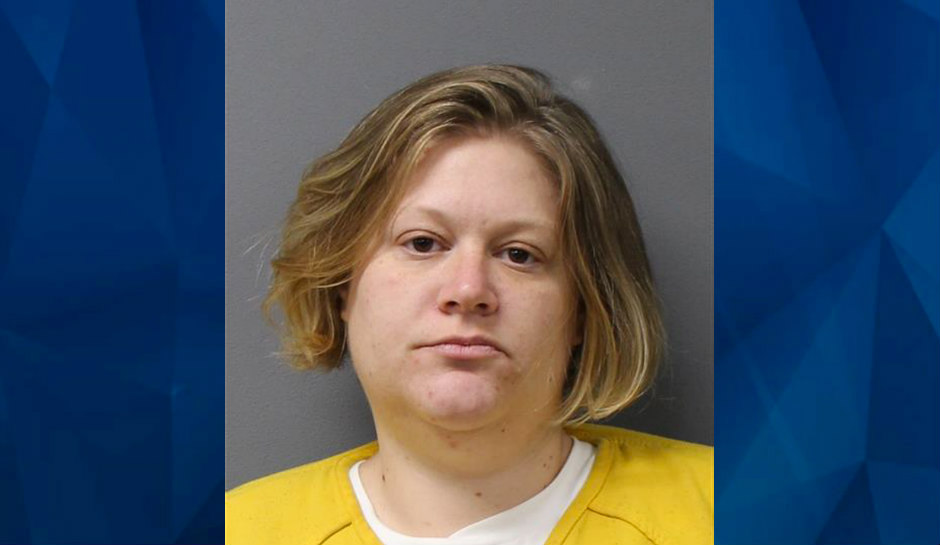 According to authorities, Snyder explained she tried to lift her 40-pound daughter from the dog cable but started sweating due to "anxiety spikes" and couldn't save her. She tried to lift Conner, who weighed around 150 pounds but also failed to get him down.
"I would agree that we all may think that a mother whose children were found hanging would make every effort possible to save them. That was not done in this situation," Adams previously said.
Investigators interviewed an occupational therapist who worked with Conner at his school, helping him with poor dexterity skills. The therapist indicated it would have been highly difficult for Conner to hang himself, as he would have had problems with the clasp.
Adams added that Snyder told a friend she was depressed and "through" with being a mother. Prior to the children's deaths, Snyder reportedly told the friend that she couldn't get out of bed and didn't care about her children anymore.
"I don't know there is any explanation for her behavior at all. I don't think I can stand up here, nor anyone, and explain the horrific loss of two innocent children's lives."
Snyder's charges in connection to animal abuse stem from online conversations she had with someone nicknamed "daddy." Police alleged that Snyder sent "daddy" photos of a black and white dog performing oral sex on her.
She's also accused of taking a photo of the dog while he lied on his back. Snyder's hand was resting on the dog's penis, according to the arrest affidavit.
According to the new court documents filed, Snyder's lawyers claimed that their client has a history of severe mental issues, which date back to age 16. Mental conditions listed include anxiety and severe depression with psychotic features that result in suicidal ideations.
The lawyers wrote that Snyder thought her children were being harmed by others and wanted to protect them from pain and abandonment.
Snyder's attorneys are also trying to suppress her statements made to police, her social media messages, and items found when authorities searched her home.
Snyder remains behind bars without bail. Her next court date is scheduled for February 12, 2021.
For the latest true crime and justice news, subscribe to the 'Crime Stories with Nancy Grace' podcast. 
Join Nancy Grace for her new online video series designed to help you protect what you love most – your children.
[Feature Photo: Conner Snyder and Brinley Snyder/Facebook]