Brooke Skylar Richardson, an Ohio teen convicted last year of abusing a corpse in connection with the death of her newborn, has been released from probation two years early.
The Dayton Daily News reports that Richardson's lawyers requested the early probation release after Richardson pleaded with Warren County Judge Donald Oda II to give her a chance to show she could be "normal again."
"I am very sorry and I hurt a lot," Richardson said. "I just want to show that I can be a normal person again, that's all."
Not everyone agreed with Richardson. Tracy Johnson, the grandmother of the newborn baby that Richard secretly buried in her backyard, appeared at the hearing. Johnson, who opposed Richardson's early release, told the judge that three years on probation wasn't "too much to ask."
Doomsday death & deception: Nancy Grace investigates "Cult Mom" Lori Vallow. Inside sources reveal brand new bombshell information. Click here to watch.
"You had the option of giving her up to six months in prison with time served … I don't think three years probation is too much to ask."
In response, Oda said there was no "no need to invest" any more time into a low-level felony, given that Richardson has been following the rules.
"There is no reason for me to invest the time and resources of my probation department in supervising you," Oda said.
"There is nothing in the three years I have been supervising you Ms. Richardson that leads me to believe you do not follow the rules or are going to commit any crimes in the future."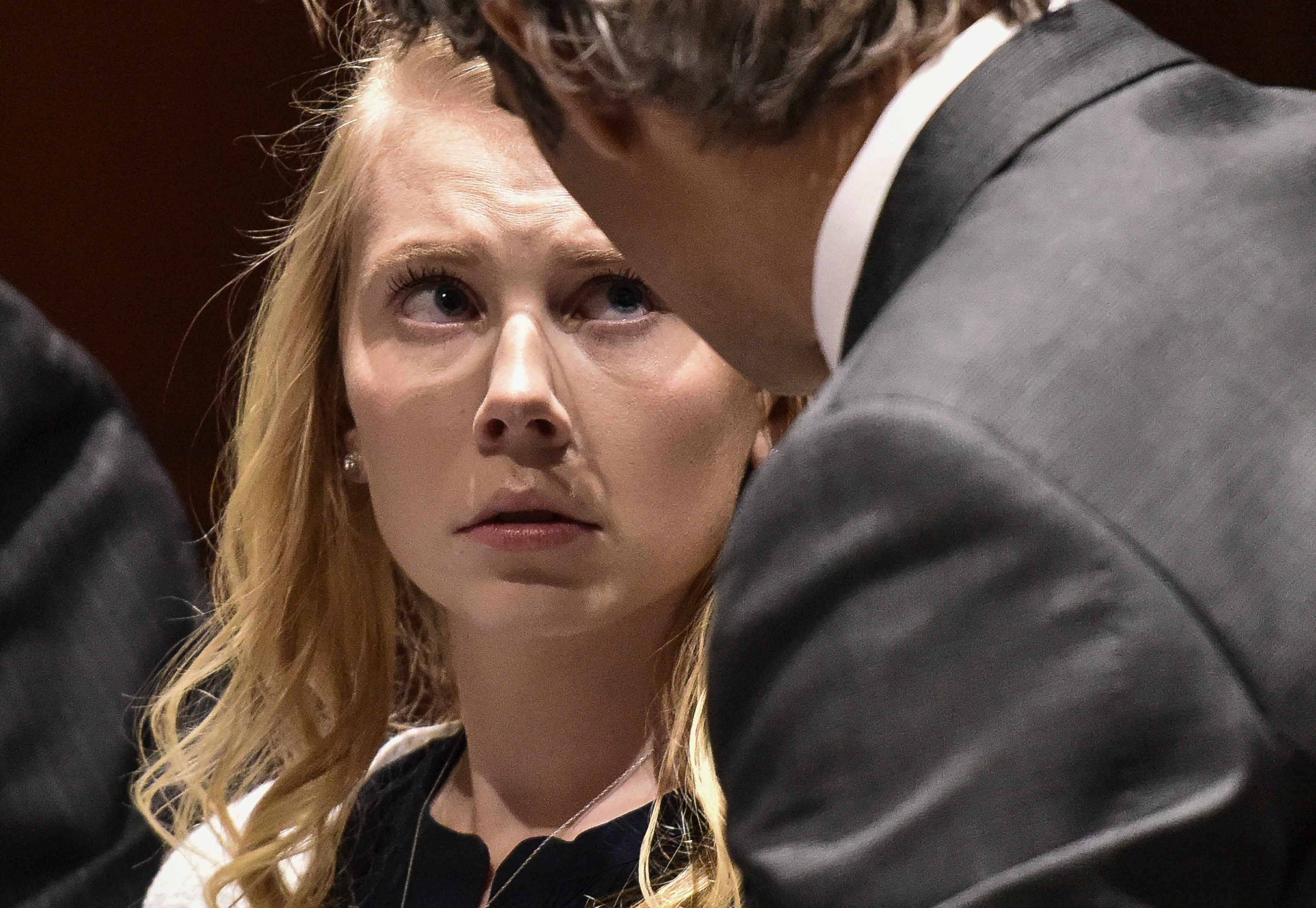 The Death of Baby Annabelle
As CrimeOnline previously reported, Skylar attended prom on May 5, 2017, with her boyfriend, Brandon, who was not the baby's father. Her relationship with the baby's father had ended almost as fast as it had started, according to testimony at Richardson's high-profile 2019 murder trial.
Richardson said she ended up leaving prom early because she was not feeling well. The following day, she went into labor. She didn't tell anyone. Instead, she had baby Annabelle on the bathroom floor inside her parents' home in Carlisle.
Annabelle, according to Richardson, was born without a heartbeat. Richardson told the outlet that the baby was extremely pale and didn't have an umbilical cord attached. She was not breathing and never opened her eyes, according to Richardson.
After trying unsuccessfully to make the baby breathe, Richardson said she eventually gave up. She wrapped Annabelle in a towel and buried her. Without waking her family up, she went back inside and cleaned the bathroom up, then returned to school as if nothing had happened.
Inside, however, Richardson said she was battling depression and guilt.
"I spent a lot of my time depressed," Richardson told Cosmopolitan in 2019. "Every night, I would lie down and wish that I could have died in place of Annabelle."
Even now, two years later and months after her acquittal, Richardson said she experiences chest pains and panic and finds it hard to sleep. Part of it stems from the nightmare she said lived through after the public condemned her, followed by her murder trial where she heard the prosecutor argue that she tried to burn her baby.
Richardson explained that the detectives had pushed her to falsely admit she tried to burn her baby, even referencing the Bible, to get her to cave in.
It worked. Richardson told the detectives she burned her baby's foot with a lighter but said she knew it wasn't true. She just wanted to go home.
After telling authorities around 15 times she never burned Annabelle, she ended up saying what they wanted to hear. The defense team said Richardson gave a false confession after insurmountable pressure.
"Inside, I felt like I was dying," Skylar says. "Very few things have been harder than having to listen to prosecutors allege horrible, unthinkable things of me and put countless photos of my daughter's bones on a big screen."
Despite the public's belief of what may have happened, however, a jury only found Richardson guilty of concealing a corpse.
Richardson's attorney wrote in the motion that his client has now completed a number of college credits and works part-time.
"She has completed two semesters of college, has a cumulative GPA of over 3.8 and currently has a GPA of 4.0 for the most recent semester," lawyer Charles M. Rittgers wrote.
"In addition to school, she has also worked approximately 10 hours per week. She sought alternative employment, but was rejected each time due to the fact she is on probation."
Richardson is currently working at Rittgers and Rittgers law office in Lebanon. In 2019, she told Cosmopolitan that she planned to take paralegal classes hopes to become a lawyer one day for the Ohio Innocence Project.
For the latest true crime and justice news, subscribe to the 'Crime Stories with Nancy Grace' podcast. Here is our latest episode. 
Join Nancy Grace for her new online video series designed to help you protect what you love most – your children.
[Feature Photo: Brooke Skylar Richardson via Nick Graham/The Journal-News via AP, Pool]