A South Carolina woman accused of driving her into a lake with her two young sons strapped in their car seats could be out of prison by 2024.
People magazine reports that 49-year-old Susan Smith has been on her best behavior while behind bars at the Leath Correctional Institution in Greenwood, S.C., according to an unnamed source. She's currently serving a life sentence with the possibility of parole for murdering her sons, Michael, 3, and Alex, 2.
Smith was previously caught in a multitude of infractions involving male corrections officers. Prison guard, Houston Cagle, and prison captain, Alfred Rowe, both admitted to having sex with Smith. Cagle ended up spending three months in jail for his indiscretion, while Rowe received five years of probation. Both men lost their jobs.
Smith also abused narcotics and used marijuana on a number of occasions, according to prison records. She was also involved in self-mutilation and attempted suicide.
Doomsday death & deception: Nancy Grace investigates "Cult Mom" Lori Vallow. Inside sources reveal brand new bombshell information. Click here to watch.
A source told People magazine that Smith is aware that her parole hearing is coming up and has turned her life around in prison.
"She's behaving herself these days," the source says. "She knows that her parole date is four years away and she can't get parole if she isn't being good."
Smith reportedly keeps to herself these days, while working as a wardkeeper assistant.
"She knows it's a long shot that she'll be paroled in four years, but she's giving it her best shot," the source added.
As CrimeOnline previously reported, Smith, 23 at the time and a single mother, spent nine days in October 1994, pleading for help in locating her two sons. She claimed that on the night her sons disappeared, a black male approached her at a stoplight, forced her out of her red Mazda Protégé, stole her car, and drove away with her two sons still inside the vehicle.
On November 3, 1994, following a nationwide search and an in-depth investigation, Smith admitted she left her boys in her car, then let it roll into the John D. Long Lake in Union County. Authorities later found both children dead inside the car, around 60 feet from the shore.
Although it took almost two weeks to get a confession from Smith, detectives doubted the sincerity of her story from almost the beginning of the investigation.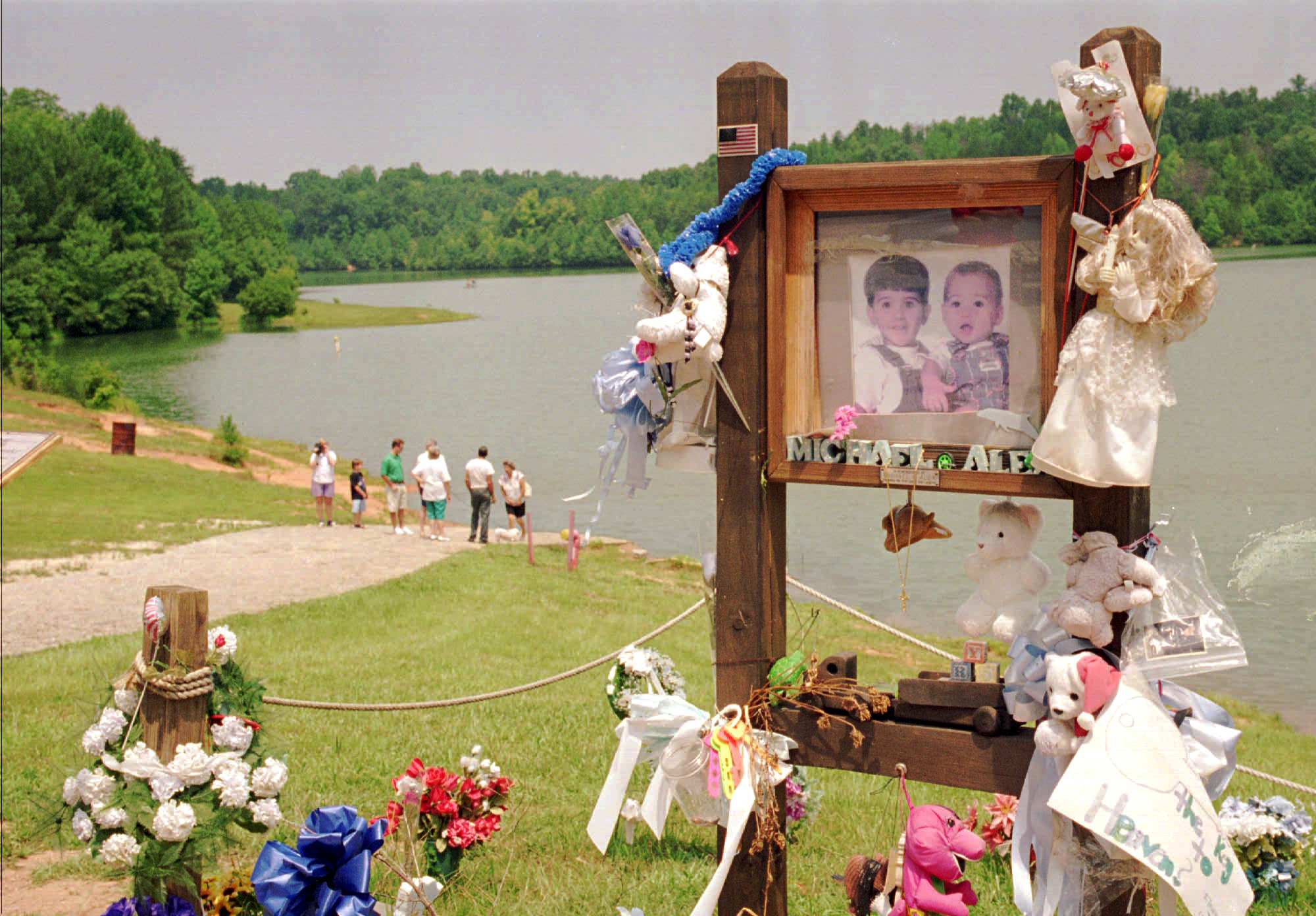 One of the biggest red flags was Smith's claim that someone carjacked her at a red light. That particular stoplight, located in Union City on Highway 49 behind the Monarch Mill Textile Plan, only turned red if another car approached it from the cross street. Smith told authorities there was no one around when the alleged carjacking took place.
"We were able to show, at one point, that her story could not have happened at that intersection because she said nobody was there," said Robert Stewart, former chief of the S.C. Law Enforcement Division (SLED), who worked on the case. "In order for the light to be red, a car would have had to activate the pressure pad on the intersecting street to make her light red."
The motive appeared to be Smith's obsession with a man who told her that he didn't want to get into a serious relationship with anyone who had children. Although Smith said her love interest had nothing to do with it, she killed her children just days after the man, a son of a prominent business owner, wrote her a letter and explained to her had no plans to "play stepfather" to her kids.
To further aggravate the situation, several black men in Union County and surrounding areas were subjected to interrogations after Smith claimed a black male stole her car.
When Union County Sheriff Howard Wells confronted Smith and told her that her made-up story caused "deep pain" among innocent black people and " racial divisiveness" in the community, Smith broke down, confessed, and claimed she wanted to kill herself. Regardless, her fake story left a sting among black communities across the nation.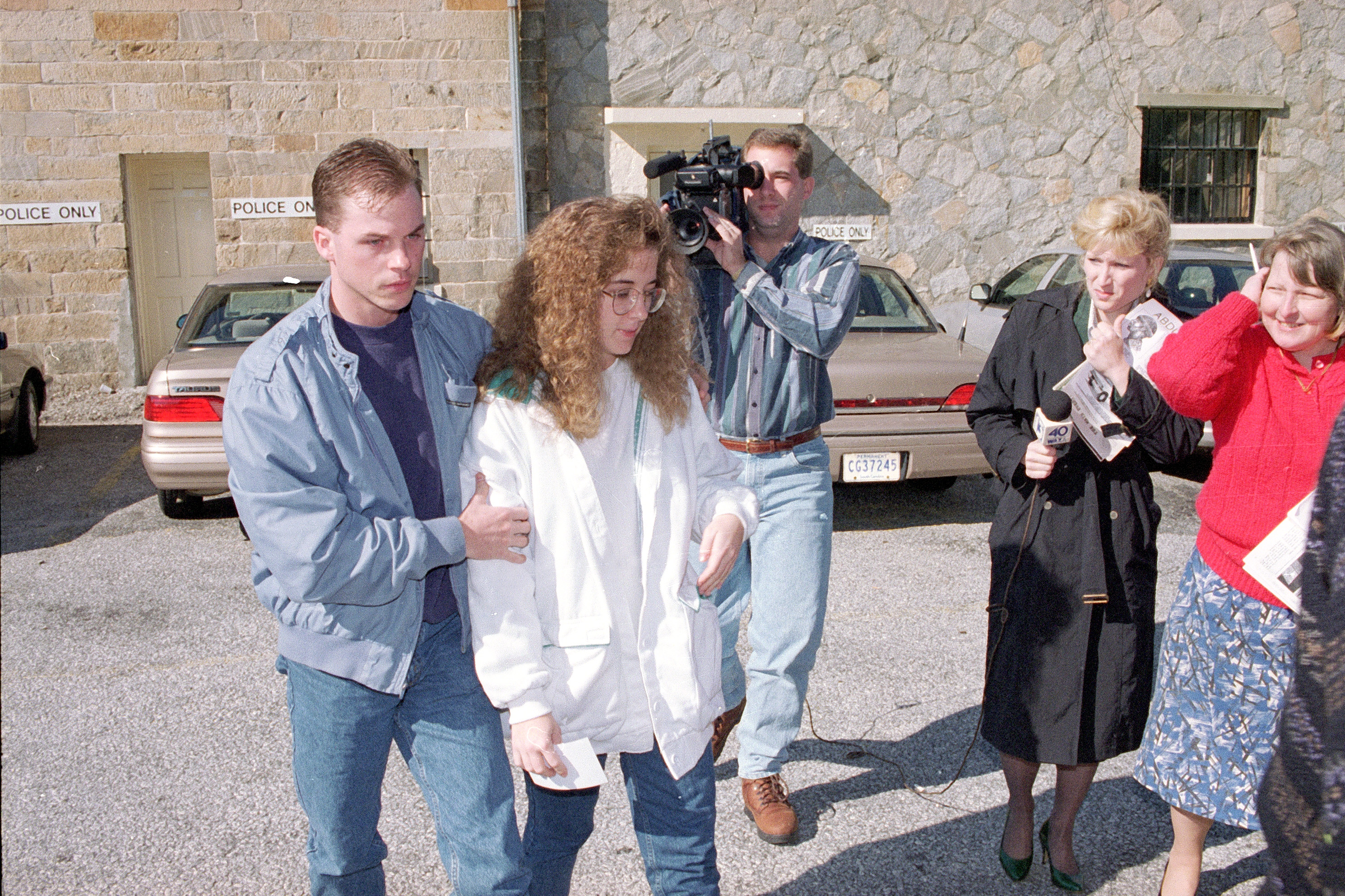 After Smith's arrest, her defense attorneys wasted no time painting a picture of a depressed, suicidal, and mentally ill woman who didn't realize what she was doing at the time. Information emerged that Smith was sexually assaulted as a child, which her lawyers heavily relied on to garner sympathy for her.
Despite her defense team's earnest defense and a doctor's psychiatric diagnosis of dependent personality disorder and major depression, a jury convicted Smith on two counts of murder in 1995.
In 2015, Smith reached out to South Carolina's The State news reporter, Harrison Cahill, and wrote him a letter, claiming that she wasn't the monster that society labeled her as.
"Mr. Cahill, I am not the monster society thinks I am. I am far from it…I didn't know how to tell the people who loved Michael and Alex that they would never see them again. Something went very wrong that night. I was not myself. I was a good mother and I loved my boys. … There was no motive as it was not even a planned event. I was not in my right mind."
Check back for updates.
For the latest true crime and justice news, subscribe to the 'Crime Stories with Nancy Grace' podcast. 
Join Nancy Grace for her new online video series designed to help you protect what you love most – your children.
[Feature Photo: Michael and Alex Smith/Handout]