The Florida Supreme Court is scheduled to hear arguments this week about whether a killer sentenced to death for the 2013 murder of 8-year-old Cherish Perrywinkle should receive a new trial.
According to a brief filed in the case, the attorney for convicted killer Donald Smith argued that his trial should not have been held in Duval County due to the case's high publicity and media interest that remained "omnipresent through the years."
"Specifically, the pretrial publicity was so expansive that it saturated the community for years, provided a one-sided and continuous narrative leading to one conclusion at trial, Mr. Smith's inevitable conviction, and death sentence," the brief said.
Doomsday death & deception: Nancy Grace investigates "Cult Mom" Lori Vallow. Inside sources reveal brand new bombshell information. Click here to watch.
Senior Assistant Attorney General Charmaine Millsaps stated that Smith's trial didn't start until four years after the murder. She also added that the defense never passed the legal tests to change the venue.
"There was over four years between this crime and jury selection," Millsaps wrote. "Furthermore, Duval County is a large diverse county with hundreds of thousands of eligible jurors of which it is difficult to believe that twelve unbiased jurors, uninfluenced by the publicity and indifferent to, or even totally unaware of, social media posts, could not be found."
Smith's attorney argued that autopsy photos of the 8-year-old girl should have never been shown during the trial, which at one point, made a chief medical examiner cry during her testimony.
"These photographs depicted a naked child with severe injuries to her vagina and anus, as well as skin removed from the front of her throat to show deep bruising around the trachea. The probative value was substantially outweighed by the prejudicial effect because, to show these images to the jury, would 'shock' them and 'inflame their passions.'"
Cherish Perrywinkle Case: D… by Leigh Egan
As CrimeOnline previously reported, a jury unanimously decided in 2018 that Smith would receive death for the kidnapping, rape, and murder of Cherish.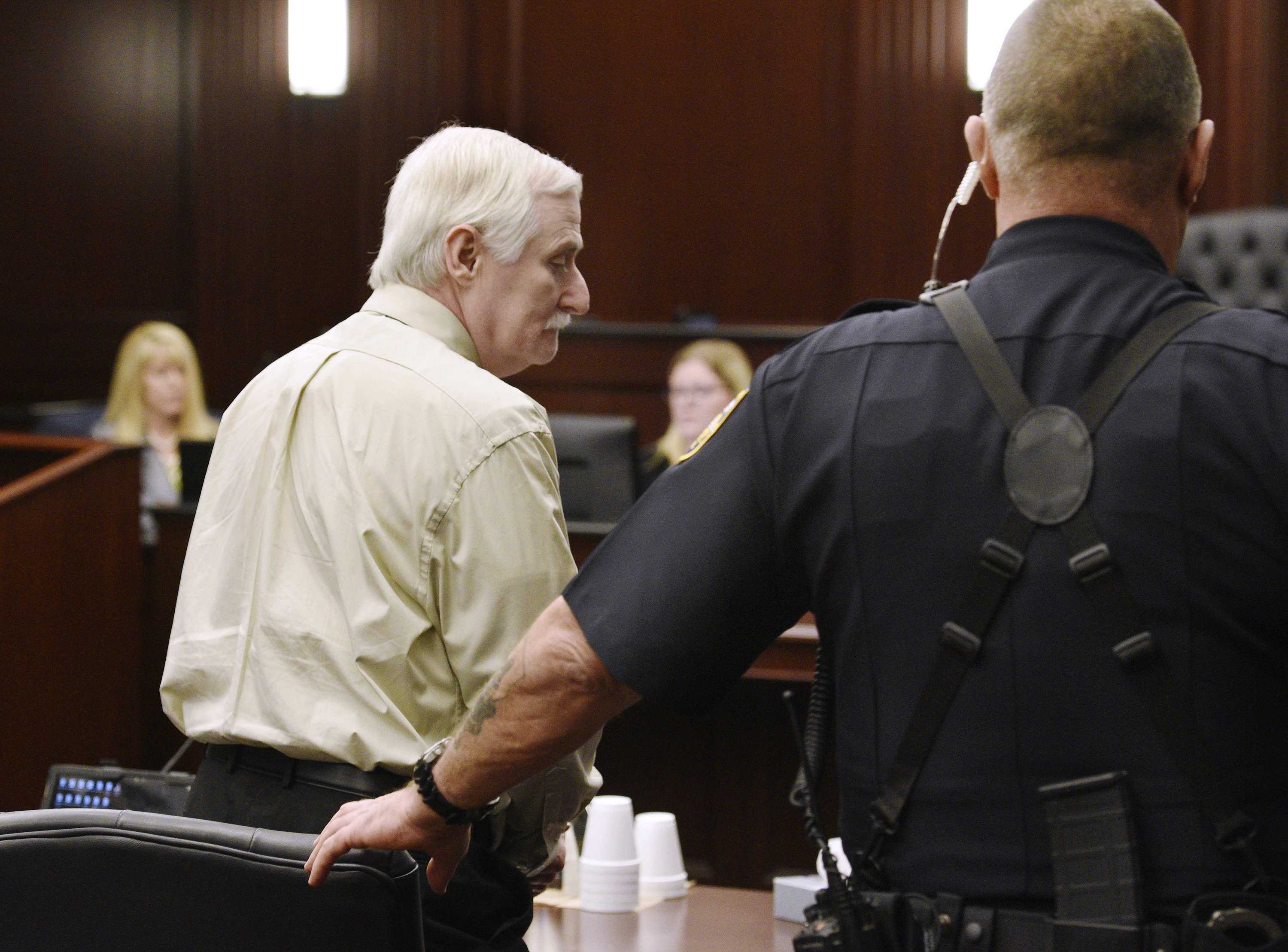 On June 21, 2013, Smith, then 57,  approached single mother Rayne Perrywinkle at the Dollar General store on Edgewood Avenue West in Jacksonville. Smith offered to buy the mom a dress, then offered to buy her a $150 gift card, to which she agreed, according to court documents.
When Smith found out Perrywinkle didn't have a car of her own, he convinced her to ride with him to pick up the gift card at a nearby Walmart after talking with her for a few hours about his own past financial struggles. He also told her his wife, who turned out to be fictional, would be meeting him at the store.
Smith drove Perrywinkle and her daughter, Cherish, along with her two young daughters to the Walmart off of Lem Turner Road, claiming that his wife would help them shop for clothing. The family loaded into Smith's white van, lined with dark curtains on the inside.
At around 11 p.m., while they shopped inside Walmart, Smith's wife still hadn't arrived. Smith then suggested getting food at the McDonald's inside the store while waiting for his wife. He asked Cherish to accompany him and pick out the food she wanted.
Perrywinkle, assuming that her daughter was safe inside a store with surveillance cameras and numerous employees, allowed Cherish to accompany him.
After 30 minutes passed and her daughter hadn't returned, Perrywinkle became frantic when she learned that McDonald's had already closed for the night.
"I don't want him to kill her. I don't want to be one of those parents who go through this." Perrywinkle told a 911 dispatcher. "I don't understand why he would leave right now."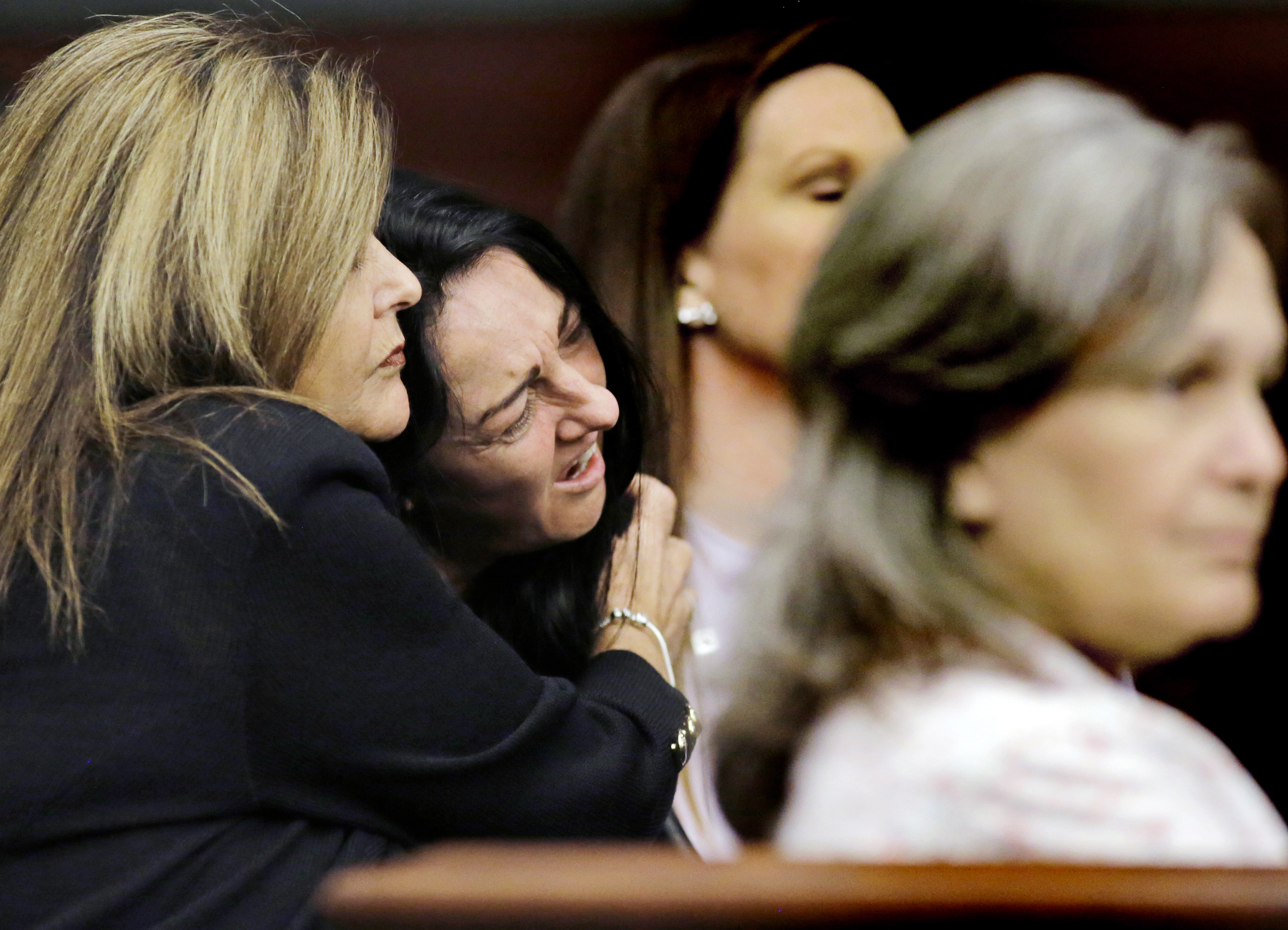 After a lapse in time, while discussing strategies to find the little girl, officers began canvassing the area in search of Cherish. They obtained surveillance footage from Walmart and watched Smith exiting the store with the child following closely behind.
Investigators later identified Smith as a convicted sex offender who had been out of jail for around three weeks before he preyed upon the Perrywinkle family.
Smith has an extensive criminal record, which includes a lewd assault on a child, an attempted abduction on a 13-year-old girl, harassing phone calls to a 9-year-old girl, and an attempted abduction on two teen girls by trying to lure them to his vehicle with pornographic magazines.
The suspect's criminal record dated back to 1977.
At close to 9 a.m. the following morning, officers spotted Smith's van off of I-95 near downtown Jacksonville. As officers approached his vehicle and surrounded him, they noticed Smith, dirty and soaked in water, was wearing the same clothes he had on in the Walmart surveillance footage.
Around the same time, officers received a tip that a "suspicious" van was seen around Broward Road. After utilizing K-9 units, little Cherish's lifeless body was found in a nearby swampy ditch.
She'd been badly beaten, raped, and murdered.
Check back for updates.
For the latest true crime and justice news, subscribe to the 'Crime Stories with Nancy Grace' podcast.
Join Nancy Grace for her new online video series designed to help you protect what you love most – your children.
[Feature Photo: Cherish Perrywinkle/Handout]