A 21-year-old inexplicably disappeared from her Georgia home she shared with her husband and two children in 1998. Years later, her case remains unsolved but her family vows to never give up until an arrest is made.  
When Melissa Wolfenbarger disappeared in November 1998, her husband, Christopher Wolfenberger, apparently didn't report her missing. Her mother, Norma, later filed a missing persons report in Henry County, not knowing at the time that Melissa hadn't been seen in months. 
Melissa's sister, Tina Patton, said that her family drove to Tina's home around Christmas time in 1998 after not hearing from her. Tina said her sister didn't have a landline phone and this was before cellphones were readily available, so they decided to check on her in person. 
Doomsday death & deception: Nancy Grace investigates "Cult Mom" Lori Vallow. Inside sources reveal brand new bombshell information. Click here to watch.
According to Tina, Melissa's home was empty and a neighbor said Christopher Wolfenbarger moved all of their belongings out.  
When investigators questioned Christopher Wolfenberger, he claimed Melissa walked away from home and never returned. Tina's family said investigators weren't taking Melissa's disappearance seriously at the time, and claimed she likely skipped town. 
Months passed without any word from Melissa. In 1999, authorities found a human head, soaked in bleach in a black trash bag, off of Avon Avenue in Atlanta, The head was in an area behind a glass company that Christopher once worked at.
Later, investigators found additional remains in trash bags in the same area, but it would take years before the remains were positively identified as Melissa.  
Melissa's case was the centerpiece of the 2020 CrimeCon "House Arrest" presentation by CSI Atlanta, a team made up of crime scene investigator Sheryl McCollum and CBS 46 anchor, Karyn Greer. Sgt. Raymond Layton, who has been working on Melissa's case for years, also joined the team and said he's open to looking for additional evidence to test.  
"CSI Atlanta on CBS 46 was honored to work this case," Greer said. "We are confident if the right evidence is tested, a suspect will be identified."
Tina joined CSI Atlanta for the event and said that although she suspected that Christopher Wolfenbarger had something to do with Melissa's death, he has never been charged.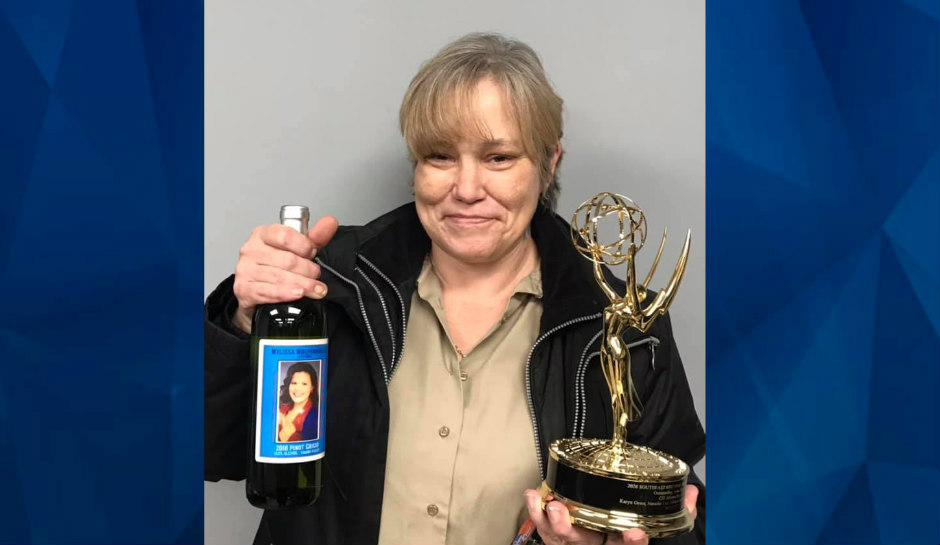 A surprising twist to the case came when Melissa and Tina's father, Carl Millard Patton Jr., was arrested for three murders in 2003. Patton Jr. was convicted for the 1977 murders of Fred Wyatt, Liddie Matthews Evans, and Evans' boyfriend, Joe Cleveland. 
Known as the "Flint River murders," Patton Jr.'s case caught the media's attention, which brought about more interest in Melissa's case. Family members said that Patton Jr.'s case was eventually what led investigators to confirm the remains found in 1999 were that of Melissa.
"His arrest is what made it possible to get somebody to pay attention and to get it on the news," Melissa's mother, Norma, who testified against her husband, Patton Jr., told CSI Atlanta.
Patton Jr. has been cleared in connection with Melissa's death. Tina says she talks to him from his home in a Georgia prison regularly, where he hopes to do what he can to bring his daughter's murderer to justice.
Tina added that Melissa's daughter, Chrissy, now grown, is also searching for justice. When Chrissy turned 18, she contacted her mother's family with questions. 
"We never even got to be around them [the children] until Chrissy graduated high school," Tina said, adding that Christopher Wolfenbarger left the children with his mother to raise. 
"We didn't want to be the first ones to tell her what we thought, so we kind of let her say what she thought. She was the first one that said she thinks her dad did it….he didn't want to talk about Melissa at all, period, while she was growing up." 
Today, according to Tina, Christopher Wolfenbarger still lives in the area but does not have any contact with her family. Efforts to reach him have been unsuccessful. 
"He probably thinks he's gotten away with it. I hope I am there when they bust down his door and arrest him." 
Meanwhile, in an effort to help bring more attention to the case, McCollum, alongside her non-profit organization, the Atlanta Cold Case Research Investigative Institute (CCRI), is offering "cold case wines." Melissa's photo appears on the first-launched bottle, which will help raise money to help solve unsolved crime cases.
Anyone with any information on Melissa's murder is urged to contact the Atlanta Police Department.
For the latest true crime and justice news, subscribe to the 'Crime Stories with Nancy Grace' podcast. Here is our latest episode.
Join Nancy Grace for her new online video series designed to help you protect what you love most – your children.
[Featured Photo: Melissa Wolfenbarger/Family Handout]