Three men arrested in connection with the rape and death of a beloved flight attendant have been released from custody, as authorities continue to investigate the incident.
CNN Philippines reports that John Pascual Dela Serna III, Rommel Galido, and John Paul Halili, were released from custody Wednesday, at the request of the Makati City, Philippines, prosecutor's office. The three suspects were facing provisional charges for the death of Christine Angelica Dacera, 23, a flight crew member of Philippine Airlines (PAL) Express.
As CrimeOnline previously reported, Dacera was found unresponsive on January 1, in a bathtub at the lavish Garden City Hotel in Makati City, Philippines. Dacera was supposed to be celebrating with friends when the incident occurred.
Doomsday death & deception: Nancy Grace investigates "Cult Mom" Lori Vallow. Inside sources reveal brand new bombshell information. Click here to watch.
Dacera's body had bruising, cuts, and signs of sexual assault, according to Makati City police chief Col. Harold Depositar.
"The victim had lacerations and sperm in her genitalia," Depositar said, adding that semen was found "in multiple places in the hotel rooms."
An initial autopsy report indicated that Dacera died from a ruptured aortic aneurysm, but Depositar said there were multiple factors that contributed to her death.
The Makati prosecutor's office, however, said that wasn't enough sufficient evidence to determine if Dacera was actually raped.
"No evidence medically or scientifically was presented to prove that the cause of death or the rupture of aortic aneurysm was by reason of the alleged rape. Likewise, if homicide was committed, the person/s responsible is/are yet to be ascertained through further evidence."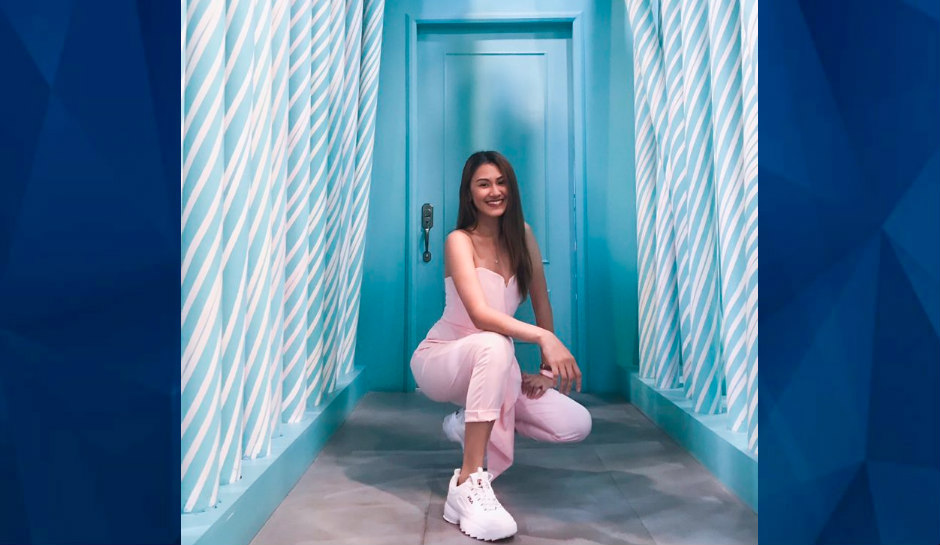 Further, the prosecutor's office indicated that there was no evidence of semen found on Dacera, despite Depositar's previous comment.
The prosecutor's officer told authorities to submit a DNA analysis report and other reports to determine the official cause of death, and to determine if Dacera was indeed sexually assaulted.
Eleven men were charged with murder and rape, but the three released on Wednesday were the only ones who were arrested.
"We did nothing wrong," Halili said.
Along with the three released from custody, the suspects have been identified, according to Manila Bulletin, as:
Gregorio Angelo de Guzman
Louie de Lima
Clark Jezreel Rapinan
Rey Englis
Mark Anthony Rosales
Jammyr Cunanan
Valentine Rosales
Ed Madrid
"Paul"
Gregorio de Guzman told CNN Philippines that he and the others at the party are being accused of something they never did.
"I find it absurd and stupid," de Guzman said. "What made them [investigators] think we could ever be capable of doing this?"
"Everyone invited in that room was gay…She felt safe and secure."
According to de Guzman, Dacera was friends with several men who attended the hotel party. They were flight attendant buddies, de Guzman said, who had a tradition of spending holidays together, due to their work travel. He added that according to his knowledge, rape never happened and he didn't see any unusual marks or bruises on Dacera.
"My impression of her is she likes to hang out with us LGBT members. She's comfortable with us. The entire time she was really comfortable with every one of us," de Guzman said in a different interview with ABS-CBN News.
"For me, I've never had sexual relations with a woman. I've never been aroused by a woman. Always a man. Many can testify to that."
Suspect Rommel Galido reportedly found Dacera in the bathtub at around 10 a.m. on January 1. He told authorities that he put a blanket over her and went back to sleep. He said when he woke up a few hours later, he found Dacera unresponsive and turning blue.
Galido told investigators that he called for help and the hotel staff tried to revive her. Peter Paul Ponongcos, the security chief at the hotel, conducted CPR on Dacera before she was rushed to the Makati Medical Clinic, where she was pronounced dead.
"The management of said hotel requested a rescue team from Barangay Poblacion but to no avail, hence, they decided to bring Ms. Dacera on board their private vehicle but the latter declared dead upon arrival to the hospital," a police report read.
Dacera's family told local reporters that they think she was forced to take illegal drugs. The family is now mulling over filing a suit against the hotel for allowing a party to happen, which is reportedly a health protocol violation, due to the coronavirus pandemic.
"Mrs. Dacera [the victim's mother] is contemplating on filing a case against the hotel. The hotel allowed 9 to 10 individuals at Room 2209 and seven persons in another room –2207. We believe that is against the regulations of the IATF for the operations of hotels," lawyer Roger Reyes told reporters.
Family members are also pushing for a second autopsy, claiming the first report was incomplete.
Check back for updates.
For the latest true crime and justice news, subscribe to the 'Crime Stories with Nancy Grace' podcast. Here is our latest episode. 
Join Nancy Grace for her new online video series designed to help you protect what you love most – your children.
[Featured Photo: Christine Dacera/Facebook]