The former wife of a man arrested earlier this month for allegedly abusing his stepson opened up after she heard the news about his arrest.
In an interview with DailyMailTV, Amanda Powell said she ended her marriage with Timothy Wilson II because he wouldn't stop beating her children.
As CrimeOnline previously reported, an incident that happened on New Year's Day at a Mrs. Potato restaurant in Orlando sparked nationwide concern. According to authorities, a man and an 11-year-old boy sat down at a table in the restaurant when server Flavaine Carvalho noticed bruises on the child's face.
Carvalho told police that the child had on a hoodie, a face mask, and glasses, but she could see bruising on one of his temples and a scratch between his eyebrows.
Carvalho said that the man, identified as Wilson, wouldn't allow the child to place an order. Sensing the child may be in danger, Cavalho wrote, "Do you need help?" on a piece of paper and held it up for the boy to see, while standing behind Wilson. After the boy nodded, the store owner contacted the police.
Investigators interviewed the boy, who provided gruesome details of ongoing child abuse. The boy reportedly said that he was strapped upside down to a door with ratchet straps on his ankles and neck. He added that was tied to a moving dolly, hit with a wooden spoon, beaten by Wilson's fists, and hit with a backscratcher.
The boy also said he didn't get to eat routinely. Police stated that he was around 20 pounds underweight.
Investigators said the child drew back in pain when they asked him to roll up his shirt sleeves. Bruises covered nearly most of his body.
"This could have been a homicide situation if she [the server] had not have intervened," Orlando Police Chief Orlando Rolon previously said.
Powell said that the last time she lived with Wilson was in Washington, while he was stationed there for military duty. During that time, according to Powell, Wilson would routinely hit her children.
"He seemed really nice at first and I couldn't tell that he was mistreating them until it just got really controlling and he started whooping them," Powell told DailyMailTV.
"I told him I didn't agree with it because he wasn't their father and I kept telling him and telling him they were too little. They were two and four, they needed a time out or something like that, not a whooping."
Howell added that not only did Wilson abuse her children, but he also wouldn't let her use the family car or hang out with other military wives.
"He threatened me daily. There was a time he hit me and tried to choke me."
When Wilson started hitting the children with a belt, Howell got in a physical altercation with him, an altercation that resulted in her being taken to jail.
"I told him if he did it again he was going to regret it and he went to whoop them again," Powell said. "So when he came back I broke his nose with the glass top of a jewelry box."
"I had scratches and scrapes where we had been tussling. When the military police showed up they defended him and I went straight to jail."
Powell said she ultimately took the children and moved back to her home state of Alabama. When she heard about Wilson on the news, it reminded her of the abuse that she and her own children endured.
"When you marry someone, you take their kids in, you don't treat them like they're different."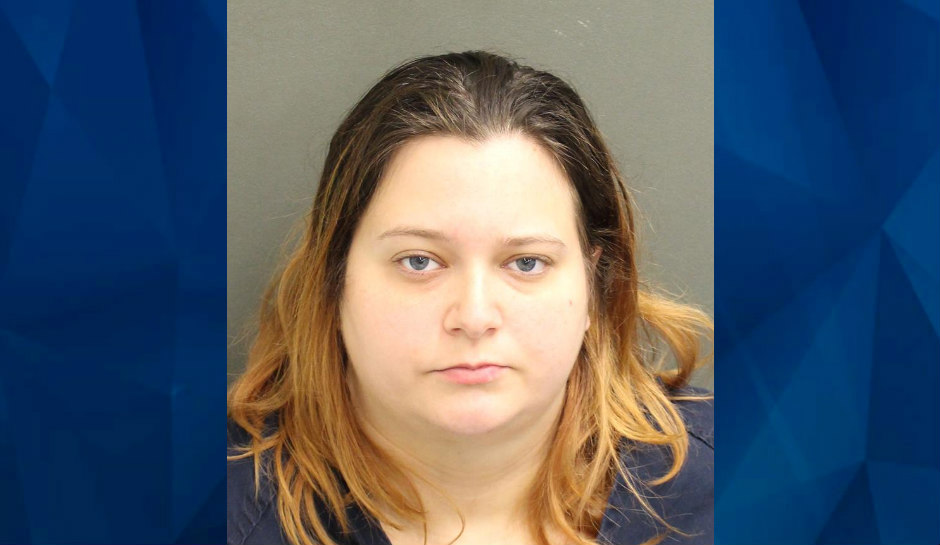 Investigators interviewed the boy's mother, Kristen Swann, who allegedly said that she knew her child was being abused but didn't intervene. She was arrested and charged with child neglect.
Authorities said another child, a 4-year-old, lived with the suspects, along with the 11-year-old. Both children have been removed from the suspects' care and placed in the custody of the Department of Children and Families. There was no evidence that the suspects abused the youngest child.
The suspects were staying in an extended stay hotel, according to police. They had just recently moved to the area.
Meanwhile, authorities are praising the server for possibly saving the boy's life.
"When one woman took that advice to heart, she rescued a boy from some dangerous abuse," Orlando Police Department said in a news release.
"By saying something when she saw something, Ms. Carvalho displayed courage and care for a child she had never even met before, and we're proud someone like Ms. Carvalho lives and works in our community."
For the latest true crime and justice news, subscribe to the 'Crime Stories with Nancy Grace' podcast. Here is our latest episode.  
Join Nancy Grace for her new online video series designed to help you protect what you love most – your children.
[Featured Photo: Sign/Orlando PD; Timothy Wilson/Orlando County Corrections