It's been two years since a Texas mother and her two daughters were found dead inside her boyfriend's home, but a Bexar County sheriff says there are too many unanswered questions to officially close the case.
As CrimeOnline previously reported, Nichol Leila Olsen, 37, and her two daughters, London Sophia Bribiescas, 10, and Alexa Denice Montez, 16, were found deceased in a sprawling, lavish mansion in the Anaqua Springs Ranch community, close to Boerne, around 25 miles northwest of San Antonio, in January 2019.
Olsen's then-boyfriend, Charles Wheeler, called 911 after he said he discovered them dead inside the home, but four calls were reportedly to 911 before Wheeler's call, that came from Olsen's phone.
An autopsy report determined that Olsen killed her children before shooting herself, but Sheriff Javier Salazar of the Bexar County Sheriff's Office said he's "not ready to label Nichol Olson as a murderer, a double murderer of her own children." Salazar has now refused to sign the final forms on the case, pending further investigation.
Fox 29 San Antonio reports that numerous sources close to the investigation said Nicole Olsen made five calls on the night of the incident, according to her cellphone records. The first call was reportedly made to Wheeler's mother, who didn't answer the phone, followed by four calls to 911.
Salazar said three of the calls disconnected before a 911 dispatcher answered. One of the calls connected with a 911 dispatcher but Salazar declined to provide details about what may have been said.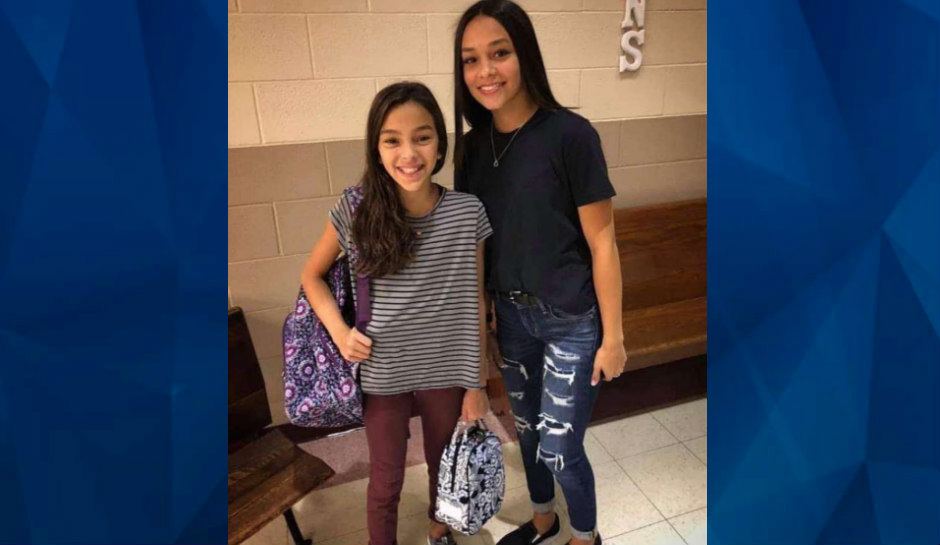 "What we found was that while we did know that there was a disconnected call from that phone number. We don't know where that number is calling from, so all that we know is that we have a drop call from a cell phone number. Normal protocols is to call that number back, but if we don't know exactly where, where that phone is located, we don't know where to dispatch to," Salazar said.
"The way the system works is it just wasn't engaged long enough for us to be able to attach a GPS positioning to that call."
Authorities have not named a suspect in the case, but Alexa's father filed a lawsuit this week against Charles Wheeler. According to the lawsuit, plaintiff Carlos Montez Jr. sued Wheeler for gross negligence and wrongful death.
Wheeler told police that he slept over at a friend's house on the night of the deaths, claiming that he had gotten into an argument with Olsen and left to cool off. Wheeler said when he returned home the following morning, he found Olsen and her daughters dead and promptly called 911.
View this post on Instagram
The lawsuit accuses Wheeler of leaving his gun in a place where Olsen had access to it, San Antonio Express-News reports. Given her alleged state of mind at the time, Wheeler is accused of acting negligently.
Another lawsuit was filed on January 8 by Hector Bribiescas, the father of London. The lawsuit accuses Wheeler of ignoring Olsen's escalating behavior during the night they argued and failing to protect the children.
"On the night of the incident in question, (Wheeler) knew that Nichol Olsen was acting irregularly and was not in the right state of mind," the lawsuit stated. "Wheeler knew Olsen's behavior was escalating, was erratic and highly emotional and was potentially threatening and/or could lead to actual violence."
The autopsy and toxicology reports for Olsen and her children haven't been publicly released, due to the ongoing investigation.
Meanwhile, Salazar feels that there are more people that hold the answers to what happened.
"At this point, I still believe there are persons of interest that we have not spoken to. We have not spoken to, to the extent that I would see them, I'd like to see them spoken to. And there are persons of interest in this case and we have not yet established, where they were and what they were doing at the time that we believe these deaths occurred…That's what I'm trying to establish here, and until that question is answered satisfactorily for every single person of interest in this case, it's not going to be closed."
Check back for updates.
For the latest true crime and justice news, subscribe to the 'Crime Stories with Nancy Grace' podcast.  

Join Nancy Grace for her new online video series designed to help you protect what you love most – your children.
[Feature Photo: Nichol Olsen and children/Facebook]