The family of a Georgia teen who disappeared last month are desperate for answers.
Lucky Lee, 16, disappeared from his Norcross home on December 6. His family said he walked away from home at some point between 1 a.m. and 5 a.m. According to family members, the teen had been having a hard time adjusting to life and isolation during the COVID-19 pandemic, 11Alive reports.
Lee reportedly didn't give any hints or signs that he planned to leave home. He left all of his belonging at home, including his wallet and cellphone. Family members said he didn't even bring a change of clothes with him.
"This has us deeply worried and distraught," the family said in a statement. "Any help we can receive to bring our baby home safety before he harms himself is appreciated."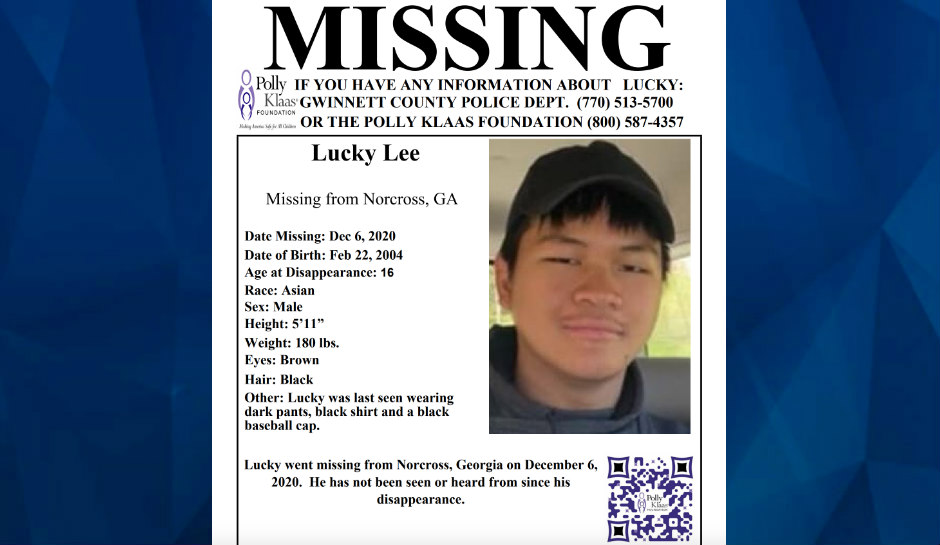 Lee was last seen wearing black sweatpants, a dark shirt, a black cap, and a black jacket with the word "Ventorn" on the front left chest side. He's described as standing 5-feet-7-inches tall and weighing around 180 to 200 lbs. He has brown eyes and black hair.