The mother of a Georgia toddler allegedly beaten to death by a babysitter says that there is no way the killing was spontaneous.
Kristin Fridley Gannt, the mother of 2-year-old Fallon Fridley, appeared on "Dr. Phil" Tuesday to discuss the death of her child and the circumstances surrounding it, including how a former longtime friend is accused of murder.
"There's nothing Fallon could have done that would have upset this woman so much to where she would beat my daughter to death," Gannt said.
As CrimeOnline previously reported, Kirstie Flood, 29, was babysitting Fallon in December 2020, at an apartment off of Monterey Parkway in Sandy Springs, Georgia. Police said Flood beat the young girl to death, then contacted authorities about an unresponsive child.
Fallon was rushed to the Children's Healthcare of Atlanta on December 10 but subsequently passed away.
When investigators questioned Flood, she reportedly said that the toddler hit her head while on a slide. Flood called Gantt and told her the same thing. Authorities, however, said that the child's injuries were not consistent with Flood's story.
Flood and Gannt had been friends for around five years when the incident happened. According to Gannt, Flood had never given her reason not to trust her or to think Flood would harm a child.
"'What did I miss? What did I not see?' And at the end of the day, truly, there was not any red flags. I think that's the scariest part," Fridley told Dr. Phil.
"I can't believe that this monster was hiding inside of her."
Sandy Springs police said that an autopsy on Fallon confirmed she "suffered severe injuries that resulted in her death during her care by the suspect." The child had a serious head fracture, along with lacerations on her liver, spleen, and colon.
An arrest warrant indicated that prior to Fallon's death, at 10 a.m. on December 9, Flood searched online for:
"what type of people enjoy abusing other people's children"
"what does it mean to have a sudden urge to beat a child that's not yours"
"mental help"
"l hit my child and feel guilty"
"why do people abuse"
Gannt said that on December 9 at around 1:30 pm., Flood texted her and asked if Fallon could stay overnight. Gannt, who was at work at the time, agreed and said she would contact Flood later to check up on Fallon.
"She made these searches at 10 a.m. that day and texted me at 1:30 asking if Fallon was going to spend the night," Gannt said. "That absolutely tells me that this was premeditated."
"She was a complete sociopath hiding behind this mask of a good mother and a good friend….this was cold-blooded murder."
During an afternoon call at 4:30 p.m. on December9, Flood told Gannt that Fallon was doing great and playing at the park. Flood's phone then died, which annoyed Gantt, but at the time, she didn't suspect anything unusual.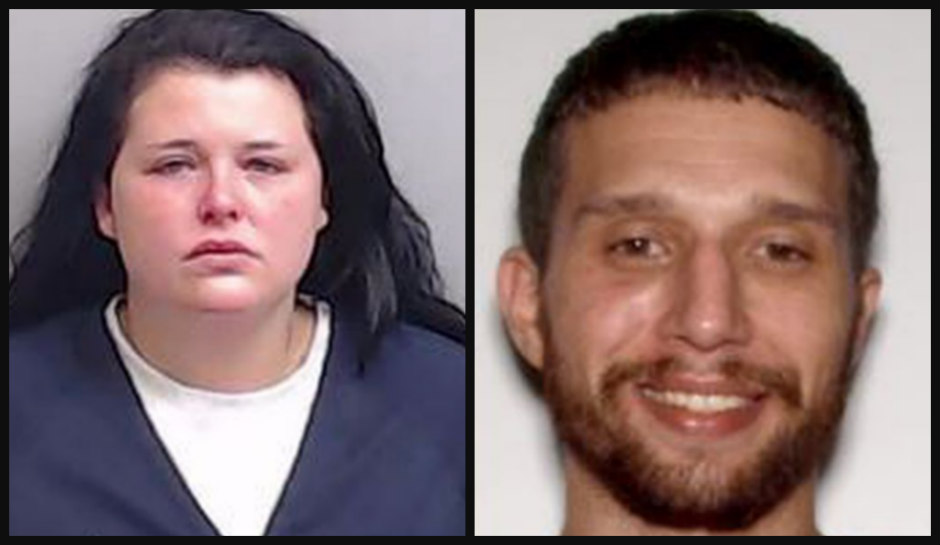 After several attempts to call Flood, Gannt reached her at around 7:30 p.m. and Facetimed with Fallon. Gannt said Fallon was propped up on a bed, as if she just woke up, and wouldn't respond when Gannt talked to her. Gannt Fallon looked OK and didn't have any visible injuries.
"I assumed she was just tired," Gannt said.
Around 9:20 p.m. that evening, Gannt received a call from a hysterical Flood, claiming that Fallon was unresponsive.
AJC obtained an arrest warrant last Friday that indicated Flood was not the only person present when Fallon was harmed. Flood's boyfriend, Jeffrey Scott Meyers, 28, was inside Flood's apartment when the alleged abuse took place, according to Sandy Springs police.
"After reviewing the totality of the information gained during the investigation, specifically the timeline of the infliction of the injuries to the time that the child was incapacitated was moments, Mr. Meyers was present and witness to the alleged abuse," Sandy Springs police officer William Delaney stated in the warrant.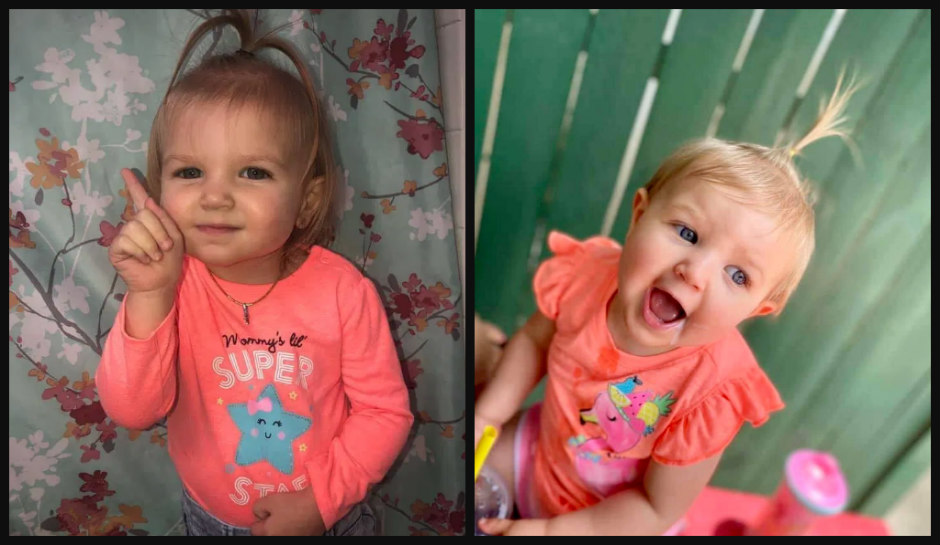 Authorities charged Meyers with child cruelty and second-degree murder, 11 Alive News reports.
During questioning, Flood reportedly told investigators that Meyers helped her put Fallon in a cold bath to try to wake her up. She called 911 shortly after.
Meyers allegedly admitted to being at Flood's apartment for hours during the day in question.
"Mr. Meyers appeared on video interacting with the child in a loving manner, and by his own admission, the child victim was like a family member," Delaney said. "By his inaction, the child sustained multiple injuries that resulted in the child victim's death."
Meyers has been behind bars since January 6 on a probation violation charge. A judge denied bond on the latest charges. Flood also remains behind bars without bond on murder, aggravated battery, and child abuse charges.