A 23-year-old man learned his fate in court last week in connection with the death of his girlfriend's infant daughter.
BBC News reports that 23-year-old Davey Everson killed Millie-Rose Burdett, a 3-month-old who lost her life after enduring multiple fractures and brain bleeding. Everson is accused of using "inappropriate and excessive force" on the baby, leading to her death.
During his trial last week at the St Albans Crown Court in the U.K., a jury convicted Everson of murder. He's been ordered to spend life in prison with the possibility of parole after 18 years. He was also convicted of cruelty to a person aged under 16, in a separate incident involving another minor child.
At the time of the incident, Everson lives in a home in Edmonton, London, and had taken on the responsibility of helping his girlfriend Kirsty Burdett, 25, with her newborn. Burdett had apparently broken off a relationship with the baby's father and began a relationship with Everson in 2018, while she was still pregnant.
Everson was alone with Millie-Rose when she stopped breathing. He contacted police and said the baby went limp and stopped responding while he was feeding her a bottle.
Millie-Rose was rushed to the Watford General Hospital, where doctors took imaging and scans and determined the baby had rib fractures, head trauma, leg fractures, and spinal compression fractures. On January 11, 2019, Millie-Rose passed away.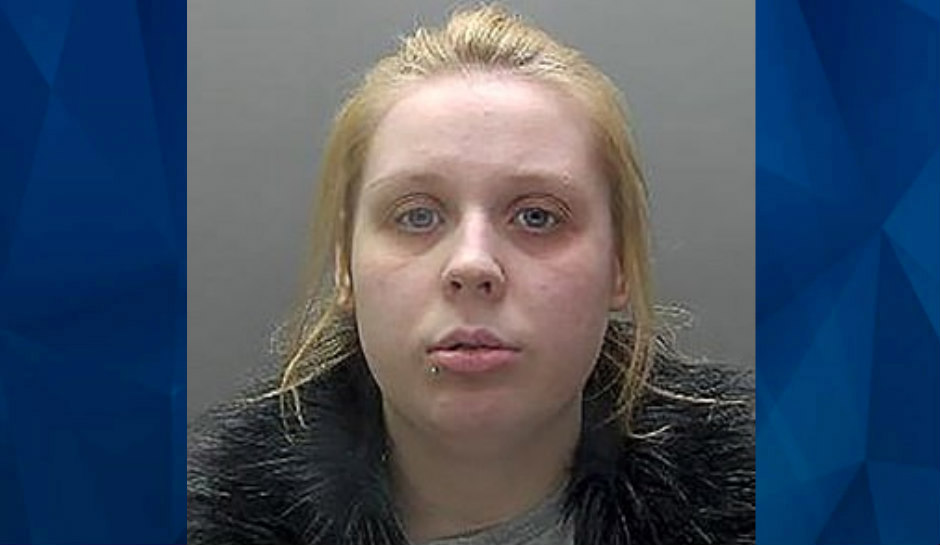 Everson was arrested on suspicion of murder but denied he had anything to do with the infant's condition.
"At no time did I cause any harm to Millie-Rose. I do not wish to make any further comment," he said.
Investigators said that while Everson initially seemed to be doing OK with caring for Millie-Rose, he eventually became upset after the baby started looking like her biological father. Everson reacted by "shaking or throwing her against a surface," News Colony reports.
"One of the things that upset you, Everson, was that Millie-Rose was beginning to resemble her biological father, and that riled you," Justice Cheema-Grubb said.
The defense argued that Everson has a mild learning disability and doled out the violence without premeditation.
"In relation to the minimum term our submissions are this [offense] happened within a very short compass of time," defense lawyer Jane Bickerstaff said. "Secondly, that it was not premeditated. Thirdly that there was no intention to kill Millie Rose and an intention to kill is assumed within the 15-year starting point."
"Fourthly, that it was no doubt instantly regretted. This distinguishes it from many the court has dealt with in that Davey sought help immediately, in alerting the mother and ensuring emergency services were alerted immediately. 'He was 21… And certainly he was immature in his age and that can be seen in the sort of text messaging that went back and forth between him and Ms Burdett."
Burdett was sentenced to six years in prison for failing to protect her daughter from abuse.
"When you, Burdett, finally admitted to police after arrest that you knew Davey was being violent to her, it was not enough to protect Millie-Rose," Cheema-Grubb said. "You knew this young man was immature…But in reality, you didn't care enough to remove her from the risk he obviously posed of causing her serious harm."
The judge added that Burdett put her own needs above her daughter's after she told investigators that the bruises on her infant's face happened after a "fall."
Defense lawyer Sean Larkin told the court that Burdett suffered from depression. Larkin described Burdett as a good mother who had her heart destroyed when her baby died.
"Although people say she brought that on herself the evidence was that she was a good mother. Millie-Rose's father described her as a wonderful mother and the people who knew her best saw those qualities in her."
Both suspects reportedly sobbed as they were led away in cuffs.
For the latest true crime and justice news, subscribe to the 'Crime Stories with Nancy Grace' podcast. Here is our latest episode. 
Join Nancy Grace for her new online video series designed to help you protect what you love most – your children.
[Feature Photo: Facebook/Police Handout]