When a now-former Texas police chief made national news for allegedly sending his mistress a fake annulment document, a Tennessee doctor (pictured) with the same name had no idea it would lead him into a charitable business, which ultimately "turned a negative into a positive."
As CrimeOnline previously reported, Texas Rangers arrested Jason Collier, the now-former Texas Stinnett police chief, in January, after he was placed on administrative leave for allegedly tampering with a government document that indicated his marriage had been annulled.
"Collier allegedly sent a text message to the victim with a fraudulent government record attached. The document was a fraudulent marriage annulment," Public Safety Sgt. Cindy Barkley said.
The incident started when Cecily Steinmetz, of El Paso, took to Facebook to air out Collier's alleged dirty laundry. She posted photos of the marriage annulment documentation that Collier is accused of sending her via a screenshot to her phone. Collier was apparently married but tried to convince Steinmetz he was no longer with his wife.
Collier was not only still with his wife at the time, but he was also an ordained minister and a father of four.
When Kristi Shaffer saw Steinmetz's photos and posts, she, too, said she was involved romantically with Collier. Both women said that Collier gifted them the same kind of coffee maker, although they didn't know about each other until Steinmetz's social media posts.
"Chief Jason Collier is leading a double/triple life. I was his girlfriend until yesterday. He lied to me and presented me with fake annulment documents when I found out he was married," Steinmetz posted on Facebook. "I also found out about a 2nd girlfriend, Kristi, last night. He lied to us, our children, and asked us both to marry him."
Later, several other women came forward with their own stories about Collier. The former police chief resigned from his position amid the investigation.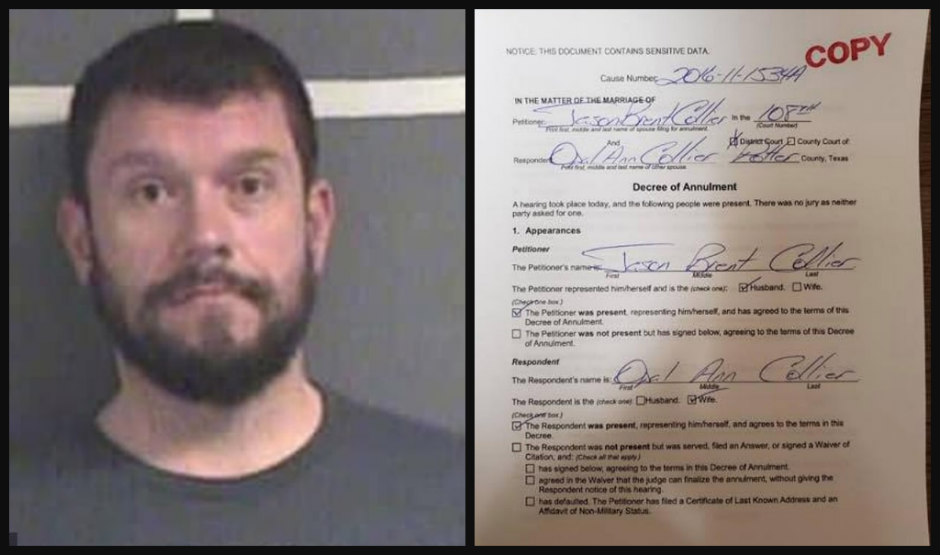 Dr. Jason Collier, of Tennessee, who is in no way related to the former police chief, told Nancy Grace during a "Crime Stories" episode that he was pulled into the story after someone tagged him on Facebook. Dr. Collier said he wanted nothing to do with the "drama," but continued to get inundated with comments, messages, and questions.
Dr. Collier eventually decided to post a video on social media about the situation to clear his name. His response video was a hit and thousands of replies flooded in. The topic eventually led to coffee makers, the former police chief's apparent gift of choice for his mistresses.
"I was kind of light-hearted about it. People started asking me what I thought about coffee makers."
The comments, which ranged from "Can you buy me a coffee maker?" to "You should make coffee," and more, ultimately gave Dr. Collier the idea to turn the situation into something that could help people.
That's when "Good Guy Coffee" came about.
"Our goal in all of this is to turn a negative situation, spin it around and do something good," Dr. Collier told Nancy. "Then also take a portion of any proceeds that comes from that and give them to charities that benefit women and children."
Dr. Collier's charitable business offers "certified fair trade, organic" coffee harvested in Guatemala, according to his website. Collier will also be speaking candidly during his Coffee With Jason events. He plans to "ask for your input on how to bring more goodness to our world."
"Maybe you are too good to be true," Nancy Grace joked. "I think I'm going to have to investigate you."
"Crime Stories with Nancy Grace" on Fox Nation is also a national radio show heard on SiriusXM channel 111 airing for two hours daily starting at 12 p.m. EST. You can also subscribe and download the daily podcasts at iHeart Podcasts.
[Feature Photo: Dr. Jason Collier/Provided]