A British flight attendant who had been spending time in the U.S. Virgin Islands has been missing for a week, after her boyfriend reportedly said she vanished from a catamaran overnight last Sunday.
As CrimeOnline previously reported, Sarm Heslop is believed to have gone missing some time between 10 p.m. March 7 and 2 a.m. March 8. At the time of her disappearance, Heslop and her boyfriend, identified by the Daily Mail as Ryan Bane, had been staying on a catamaran owned by Bane, moored near the island of St. John.
Bane reportedly told investigators that he and Heslop, 41, went to bed at about 10 p.m. on Sunday, March 7, and when he awoke at about 2 a.m., she was missing. Heslop's belongings, including her cell phone, were reportedly left behind on the catamaran.
While authorities searched the surrounding waters extensively–with no sign of the missing woman–concerned friends have reportedly called for a more thorough investigation.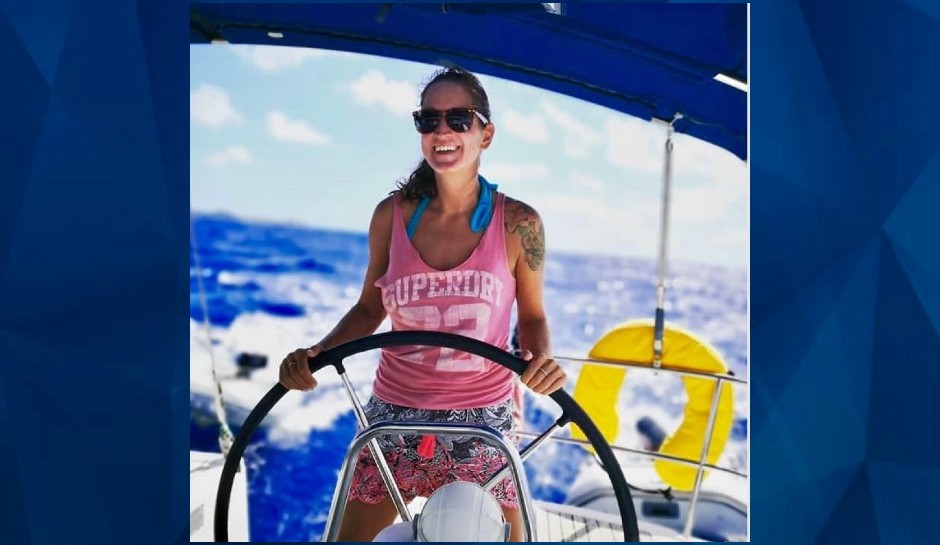 "We understand that even now the boat has not been searched by the police," friends who organized a Facebook-based search group for the missing woman said, according to the BBC.
"We are asking for an urgent and thorough investigation," the friends said in a statement.
A spokesperson for the U.S. Virgin Islands Police Department told CrimeOnline he could not confirm or deny the claims made by Heslop's friends, as the investigation is ongoing. He did confirm that authorities have done extensive searches of the water and on land, expanding beyond St. John's island.
The spokesperson also declined to comment on whether investigators suspect foul play, or whether Bane is cooperating with the investigation.
As CrimeOnline previously reported, Heslop, from Southhampton, appears to have been staying in the U.S. Virgin Islands since last year. Little is known about her relationship with Bane, who is reportedly from the United States and rents out his catamaran through a tourist service. A friend of Bane's told the Daily Mail that he and Heslop are "very much in love."
"He is beside himself with grief and worry. He is heartbroken. I know from what he's said that Ryan and Sarm were very much in love," the friend told the Daily Mail, adding that Bane said the anchor alarm woke him up early last Monday morning.
"He woke and found Sarm wasn't in bed. He got up and went around the boat but there was no sign of her."
Attempts to reach Bane by phone were unsuccessful. The administrators of the missing person Facebook group dedicated to finding Sarm did not immediately respond to a request for comment.
CrimeOnline will provide further updates when more information is available.
For the latest true crime and justice news, subscribe to the 'Crime Stories with Nancy Grace' podcast. Listen to the latest episode:
[Feature image: Sarm Heslop/Instagram]