A British-born flight attendant who vanished in the U.S. Virgin Islands has been missing for over a week and a half as information about the missing persons investigation remains scarce — and a potential witness says police failed to follow up when the witness offered to share a statement.
Sarm Heslop has been living in the U.S. Virgin Islands on-and-off for over a year, most recently with her boyfriend Ryan Bane. The couple, who are believed to have met sometime since late 2019, have reportedly been living on Bane's catamaran "Siren Song," which he rents out as a charter, remaining on the vessel as captain during tours.
Bane, 44, told police that he and Heslop, 41, had gone to sleep on Siren Song–moored in Frank Bay on the island of St. John–at about 10 p.m. Sunday, March 7. According to numerous reports and statements from Bane's attorney, Bane was awoken at about 2 a.m. the next morning, by the sound of the boat's anchor alarm, when he discovered Heslop was gone. The lawyer, David Cattie, said Bane contacted the Virgin Islands Police Department by phone at 2:30 a.m. on Monday.
READ MORE: Search for Sarm Heslop continues as questions mount
"In addition to making that call, Mr. Bane then met members of the VIPD on shore in St. John. Mr. Bane gave VIPD a statement and provided a photograph of Sarm to the officers," the lawyer said in an emailed statement. It does not appear that VIPD officers accessed Siren Song during that first meeting with Bane about Heslop's disappearance, as Bane took his dinghy to meet them at a dock. The attorney was not certain of what time in the morning of March 8 that meeting took place.
Cattie also said that Coast Guard officers searched the vessel later that day, at Bane's request. A spokesperson for the U.S. Coast Guard was not immediately able to provide confirmation or further details of that search. The spokesperson confirmed that the Coast Guard searched the water in the area where Heslop went missing for several hours on March 8, using air and surface assets. The search concluded with no sign of the missing woman.
"The maritime search and rescue portion of the case was suspended after exhausting all information pertaining to the search," a Coast Guard spokesperson said in an email Thursday.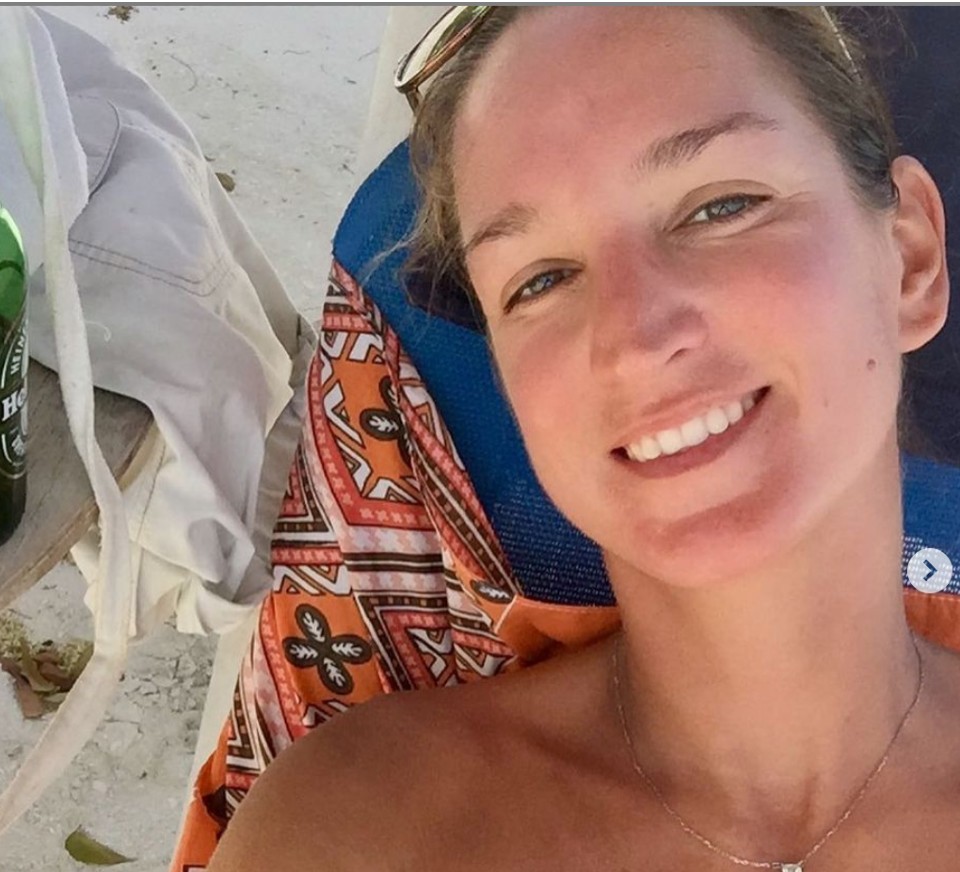 It remains unclear how–or even if–authorities in the U.S. Virgin Islands are now searching for Heslop. As of Thursday afternoon, a VIPD spokesperson could not confirm any details about the missing persons report, Bane's statements to police, or a Coast Guard search of Siren Song.
Possible witnesses come forward; or try to
CrimeOnline has learned that a group of vacationing friends were moored in Frank Bay at the time Heslop disappeared. David Woody and his wife Victoria Hastings were among that group, which had chartered a catamaran–with Woody, an experienced sailor, at the helm. Woody said their boat was about 100 feet from where Bane's catamaran was moored, and that one or more people in their group saw a man believed to be Bane pull in on that Sunday, noting the ease in which he anchored the vessel by himself.
"He has skills," Woody said of Bane, adding that he believed Heslop was on the boat with Bane when Siren Song arrived in Frank Bay. Some members of Woody's group saw the couple relaxing on the boat Sunday afternoon and early evening, and nothing appeared out of the ordinary, Woody said.
After having dinner on the chartered boat, the group of friends all went to bed around 10 p.m., as several members of the group were going on a fishing tour early the next morning. None heard any unusual noises or commotion overnight. Woody said he saw Siren Song the next morning, in the same spot where it had been the day before. He said he noticed the dinghy was still on the boat, and did not see Bane or Heslop that morning. He shared a photo of the two catamarans (Siren Song on the left) taken from a fishing boat around 8 a.m. March 8.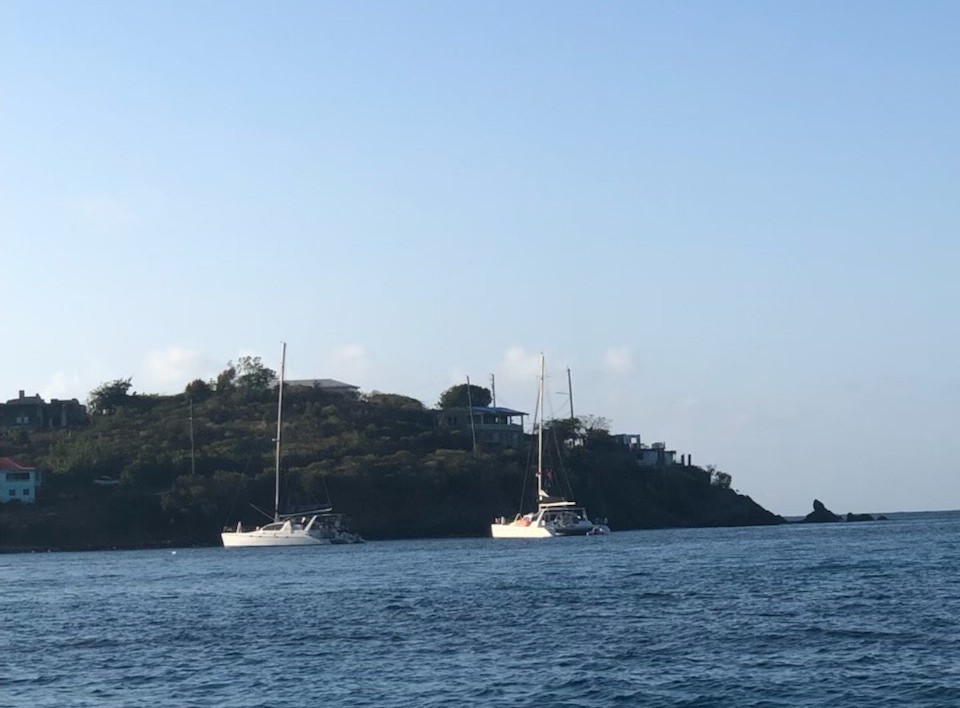 Woody did not learn until late Tuesday, March 9, that anyone had gone missing, and said he was surprised Bane did not attempt to contact him after Heslop vanished from the boat.
"I would be trying to find out if [anyone] saw or heard anything," Woody said. "He could have spoke from his boat to our boat, or motored the dinghy."
On that Tuesday evening, after Woody's group had moved on to another bay in St. John's island, their bay host told them that locals had been trying to track them down in regard to Heslop's disappearance. Woody said he then spoke on the phone to a woman who said she was a friend of Heslop's and Bane's. Shortly after they hung up, Bane unexpectedly called Woody. During that brief conversation, Woody says, Bane advised him to give a statement to police, and gave him a VIPD detective's contact information.
Woody says he called that detective, who said they were busy with another case at that time, but would follow up within a day. The detective never called him back, Woody said. CrimeOnline has not been able to reach that detective as of Thursday afternoon.
Cattie, Bane's lawyer, said Heslop's boyfriend has remained in the Virgin Islands and has "organized and participated in numerous searches for Sarm."
"He is devastated that Sarm is missing, and is praying that she is found safe."
If you have any information about Sarm Heslop's possible whereabouts please contact ekilloran@crimeonline.com, or securely at ellenkilloran@protonmail.com.
For the latest true crime and justice news, subscribe to the 'Crime Stories with Nancy Grace' podcast. Listen to the latest episode: