A California man behind bars for the 1996 murder of Cal Poly student, Kristin Smart, attempted to rape her before killing her, the prosecution says.
As CrimeOnline previously reported, Paul Flores, the prime suspect in the disappearance and presumed death of 19-year-old Smart, was booked Tuesday in the San Luis Obispo County jail on suspicion of murder.
Flores' father, Ruben Flores, 80, was also arrested Tuesday morning at his Arroyo Grande residence, on a charge of "accessory after the fact of a felony" according to San Luis Obispo County jail records, AP reports. His bail has been set at $250,000.
According to jail records, bail has not yet been set for Paul Flores.
During a press release Wednesday, San Luis Obispo County District Attorney Dan Dow announced that authorities believe Smart was killed while Flores attempted to sexually assault her.
"It is alleged he caused Kristin's death while in the commission of or attempt to commit rape."
Dow said the incident likely happened inside Paul Ruben's dorm room.
According to the criminal complaint, the prosecution plans to "admit evidence of prior sexual acts," and "other alleged incidents of abuse" against Paul Flores, the Los Angeles Times reports.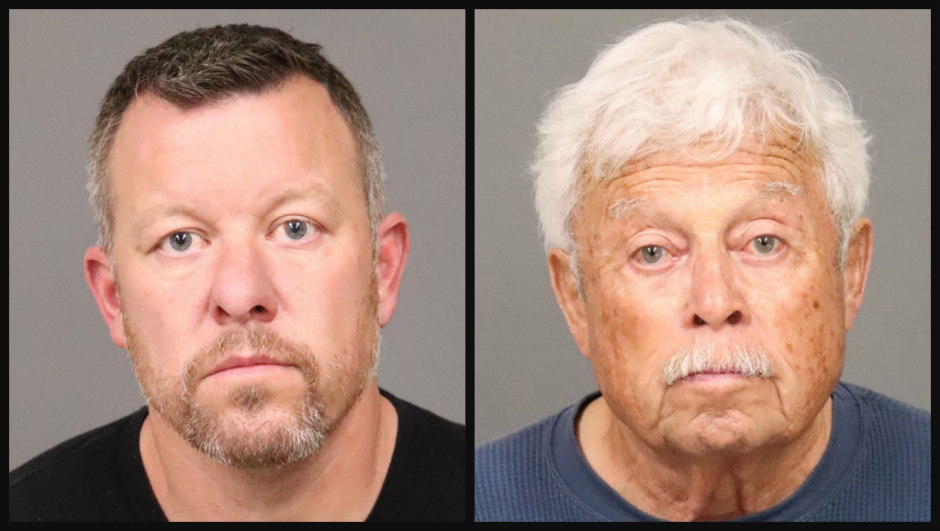 Smart disappeared on May 24, 1996, after attending an off-campus party near Cal Poly. She called her parents that night at around 8:00 p.m. and left a voicemail. It was the last time they heard from her.
Fellow classmates Cheryl Anderson and Tim Davis told police that Smart was intoxicated and passed out on a neighbor's lawn that night. They helped her up to escort her back to her dorm room, when Flores joined in and said he would help as well.
As the group walked toward Smart's dorm, Davis left first to go to his own dorm, followed by Anderson. Flores assured the group that he would get Smart home safely and lived the nearest to her.
Flores later told authorities that he accompanied Smart back to her dorm at Muir Hall. He claimed he then left and walked to his own dorm room at Santa Lucia Hall.
Flores had a black eye while speaking to investigators at the time. He explained it happened after playing basketball, but authorities were skeptical of his story.
Flores later claimed he got the black eye while working on a truck. Eventually, he stopped talking to the investigators and obtained an attorney.
When authorities brought cadaver dogs to the campus, the dogs reportedly made their way to room #128 at the Santa Lucia Dorm, where Flores lived. Two dogs showed interest in a mattress on the left-hand side of the room, according to court documents, which was Flores' side of the room.
According to CARDA dog handler, Adela Morris, there "a strong possibility that a deceased body had been in that room."
The Daily Beast reported in 2016 that the authorities once had the chance to arrest Flores on rape charges prior to Smart's disappearance. Additional women reportedly came forward afterward and said Flores also sexually assaulted them.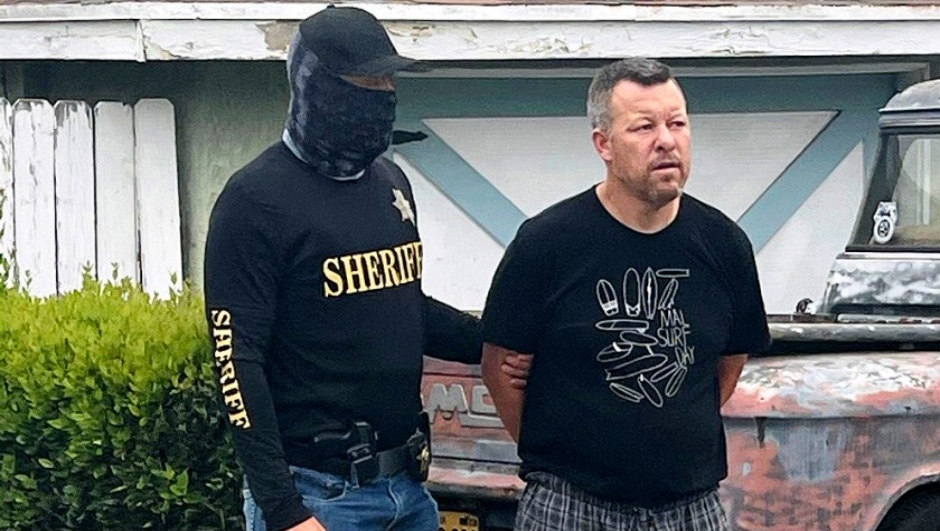 One of the women said she contacted the San Luis Obispo Sheriff's Office and reported the incident, but Flores has never been convicted of any of the alleged assaults.
Frustrated and desperate for answers, Smart's parents filed eventually filed a civil suit against Flores for "taking the body of Kristin Smart and secreting and/or destroying the body… in a hidden place in the County of San Luis Obispo."
Flores' family countersued the Smart family for emotional distress. A judge later ruled that the Smarts' lawsuit could not proceed, due to the ongoing investigation, according to The Tribune.
In 2016, authorities found items of interest while excavating sites around the "P" hill, near the campus. Smart's mother, however, said she knew that they wouldn't find her daughter there.
"When they did the big dig, I had no anxiety," Denise Smart said at the time. "I said she's not there."
The excavation didn't provide any items of evidence that led to an arrest in the case and as Denise Smart predicted, searchers didn't find her daughter.
In March of this year, authorities spent two days searching Ruben Flores' Arroyo home. They used cadaver dogs and ground-penetrating radar while digging in areas outside of the home. Investigators also removed an old Volkswagen from the property.
Investigators returned to the home on Tuesday morning. Numerous law enforcement vehicles were seen outside the home for hours.
Ruben Flores' attorney told People magazine that he "doesn't believe there is any evidence, especially objective physical evidence, that my client has committed any crime."
Check back for updates.
Video contains previous coverage on the case
For the latest true crime and justice news, subscribe to the 'Crime Stories with Nancy Grace' podcast. 
[Feature Photo: Kristin Smart/Handout]