A pregnant newlywed in her third trimester and her 2-year-old son were shot and killed by the woman's husband of less than a year – who also took his own life,
As the New York Post and 40/29 News report, police in Van Buren, Arkansas, responded to a call of a shooting at about 12:40 a.m. Sunday and found Paiden Nicole Priest, 23, and her 2-year-old son Grayson Alexander Beckham dead of apparent gunshot wounds. Paiden's husband David Wayne Priest, 24, had also been shot and was the only person alive in the home when officers responded. He was taken to a hospital where he was later pronounced dead.
Police reportedly believe David Priest shot his wife and stepson before shooting himself. A neighbor in the duplex home who called police reportedly said that gunshots had pierced the wall dividing the units and hit just above the headboard of the bed where he was sleeping with his wife.
Neighbors told 40/29 that they heard sounds of an argument before shots rang out, but it is not clear if the couple had any previous history of domestic violence. Paiden and David's Facebook pages as well as their relatives' pages show recent photos of the smiling couple, who appear to have been married this summer.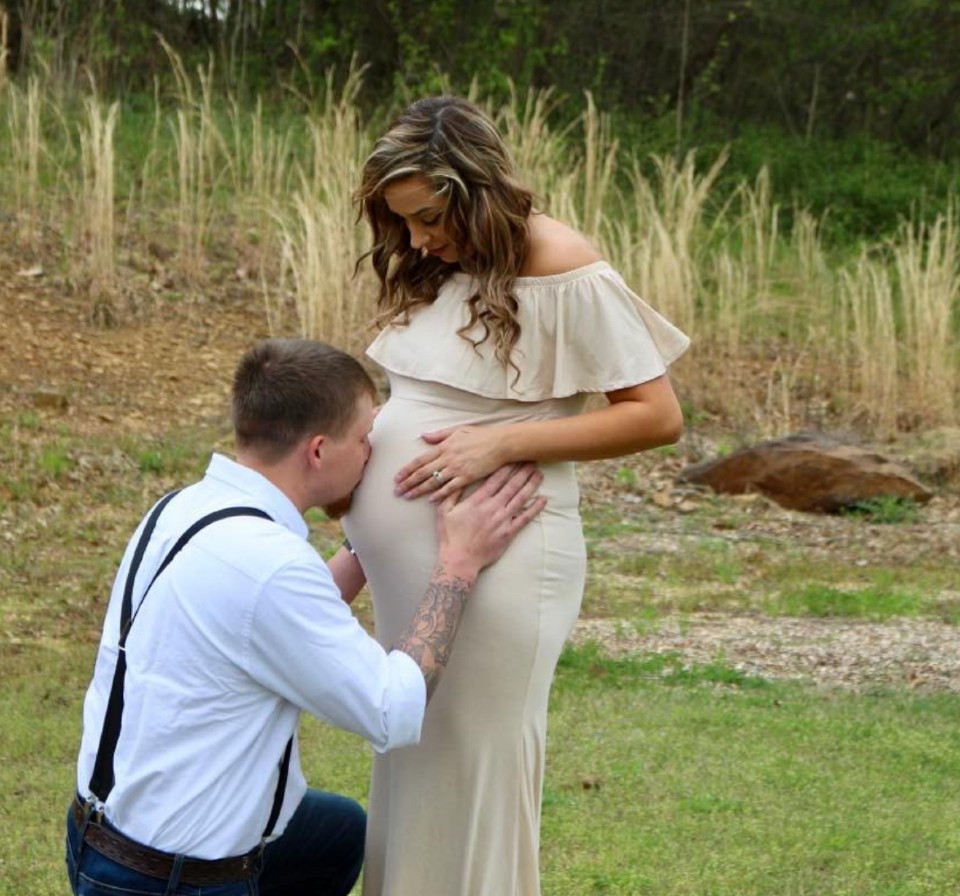 "A couple weeks back they were all playing outside," neighbor Sarah Beals told 40/29 News. "They're always nice, they're sweet. The wife's beautiful and she was so pretty and the child was so sweet, so kind. No innocent life should be taken and a child not even born yet and a toddler, no life should be taken."
Authorities have not yet commented on a possible motive.
CrimeOnline will provide further updates when more information is available.
For the latest true crime and justice news, subscribe to the 'Crime Stories with Nancy Grace' podcast. Listen to the latest episode:
[Feature image: Paiden Nicole Priest and son Grayden/Facebook]