A Texas man was sentenced to 10 years in prison for harboring his father, who has been accused of killing his two daughters, for years.
According to Acting U.S. Attorney for the Northern District of Texas Prerak Shah, 32-year-old Islam Yaser-Abdel Said pleaded guilty to conspiracy to conceal a person from arrest, concealing a person from arrest, and conspiracy to obstruct an official proceeding.
U.S. District Judge Reed C. O'Connor in Fort Worth sentenced Said to 10 years behind bars.
"Islam Said made it possible for his father, Yaser Said, to evade justice for the brutal murder of his daughters for more than a decade," FBI Dallas Special Agent in Charge Matthew DeSarno said. "Along with our partners, the FBI is thankful for the dedication and relentless pursuit that led to the capture of Amina and Sarah's killer and those that provided him harbor."
As CrimeOnline previously reported, FBI agents arrested Islam's father, Yaser Abdel Said, 63, without incident in Justin, Texas, in August 2020, according to an FBI statement. He had been wanted on capital murder charges for the deaths of his daughters, Lewisville High School students, Sarah Yaser Said, 17, and Amina Yaser Said, 18.
Said was on the FBI's Ten Most Wanted fugitive list since 2014 after he shot his two daughters to death while inside a taxi, in Irving, Texas.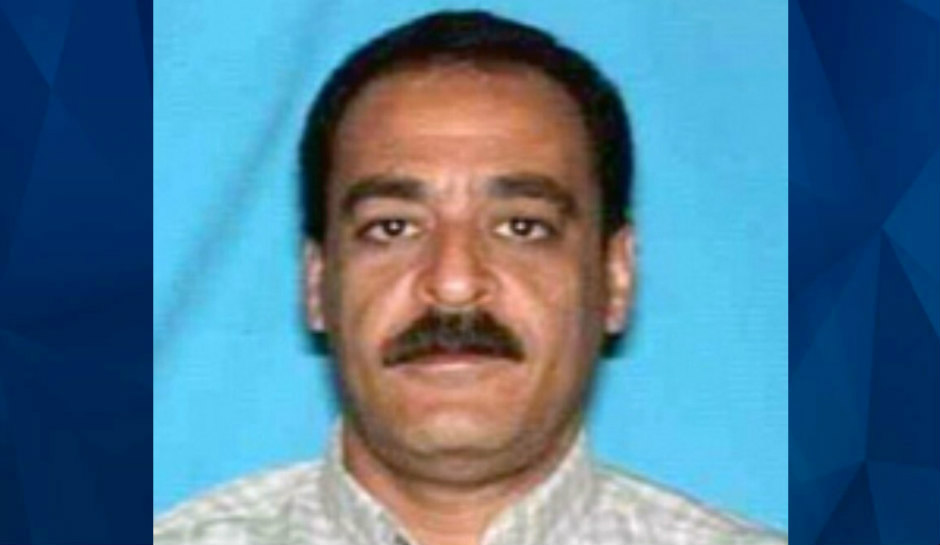 The girls' mother, Patricia Owens, previously told the Dallas Morning News that she's been living a nightmare since the day her children were killed. She's now hoping that justice will be served.
"My daughters were loving, caring, smart, loved everybody, would help anybody. They were two of the most awesome kids in the world, and they did not deserve what happened to them."
Owens reportedly claimed she had no idea where Said had been hiding for the past 12 years and she still doesn't understand his motive behind killing their children.
According to police, however, who called the deaths "honor killings," the suspect was upset that the girls had been dating non-Muslim boys.
*Previous footage prior to Said's capture*
Islam Said previously said the girls' death had nothing to do with religion.
"It's something else. Religion has nothing to do with it."
Regardless of the motive, authorities uncovered a grisly murder scene on New Year's Day 2008, near the Omni Mandalay Hotel in Irving, Texas. Both girls had been shot numerous times, allegedly by their father inside a taxi cab.
Sarah managed to call 911 after the shooting, but she was close to death, she told the dispatcher.
"Help," Sarah said. "I'm dying. Oh my God. Stop it."
Authorities didn't find the girls immediately after they couldn't determine the address through the 911 call. Someone from the nearby Omni hotel found the girls' deceased bodies at around 7:30 p.m. and called 911.
For years priors to their deaths, the girls said they had been both physically and sexually abused by their father. He would often follow them and record them without their knowledge.
A friend reported that Said allegedly kicked Amina in the face for dating a non-Muslim boy and left welts all over her back.
To prevent the family from leaving, Said shot the tires out on Owens' car, according to her sister. In late 2007, however, Owens managed to flee to Oklahoma with the girls, where she lived under a new name.
Through pleading and promises, Said somehow convinced Owens to return home. She agreed, despite the pleadings of her daughters, who insisted they didn't want to go back.
Within a week of returning home, the girls were dead.
Owens divorced Said in 2009 and today, she still doesn't know why killed the girls. She surmised he may have thought they were acting too "westernized."
"He would say things like, 'They're becoming too American.'"
Shortly after the killings, Islam Said claimed he wanted nothing to do with this father. Yet, police arrested Isman, along with his uncle, Yasim Said; both are arrested for helping the suspect evade capture.
"Now the girls can rest in peace. Yaser was on the run for so long and it's hard to wrap my brain around it. I am very happy now," Owens told CBS DFW.
"It was the happiest moment… he is caught and justice can be served for Amina and Sarah."
Check back for updates.
For the latest true crime and justice news, subscribe to the 'Crime Stories with Nancy Grace' podcast. Here is our latest episode.
Join Nancy Grace for her new online video series designed to help you protect what you love most – your children.
[Feature Photo: Sarah Yaser Said and Amina Yaser Said/Handout]