Actor Danny Masterson appeared at Los Angeles Superior Court this week for a preliminary hearing to determine if a trial on multiple rape charges will go forward.
As the Associated Press reports, three of Masterson's accusers have or will present testimony at the hearing, detailing the rape allegations, which go back two decades.
Before heading into the courtroom Tuesday, People magazine reports, Masterson took a selfie with his wife Bijou Phillips, with the caption: "Had the most beautiful Uber driver drop me off at school today."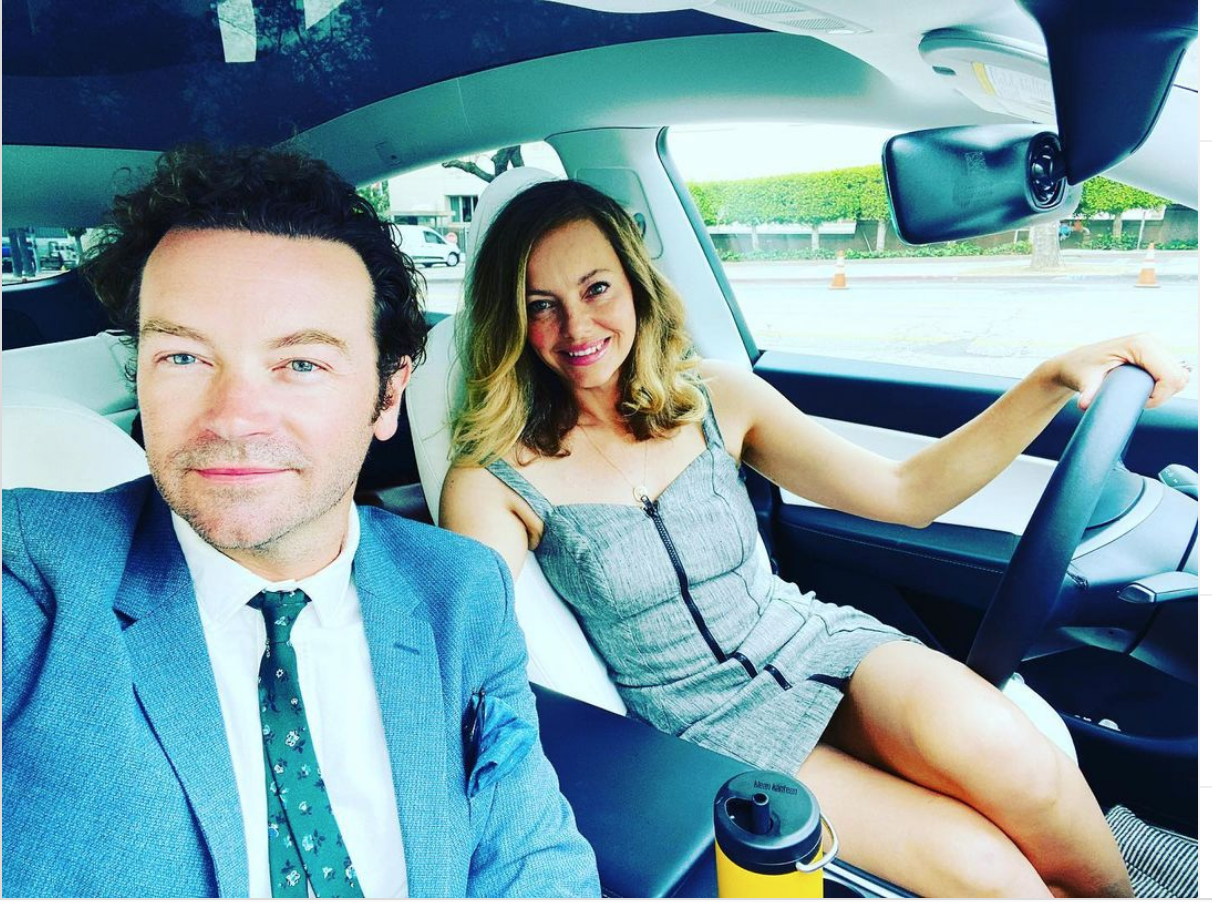 One accuser, identified only as Christine B., was reportedly Masterson's live-in girlfriend for two years, and joined the Church of Scientology at his behest. According to the report, she testified to repeated incidents of Masterson having sex with her as she was sleeping, and said that she often accepted the violation. But on one occasion in November 2001, she fought back after waking up to find Masterson on top of her, she said.
"I tried pushing him off me and saying no," Christina B. reportedly said. "He wouldn't stop. So I did something that I knew would make him angry and likely to get off me. I pulled his hair.
"He has these rules, 'no touch hair rule,' 'no touch face rule.' He had this thing about his hair, so I knew if I pulled it really, really hard, he would get off me. But what he did was he hit me."
Another accuser, who was not in a relationship with Masterson at the time of the alleged rape in 2003, reportedly said she became disoriented, weak, and sick after drinking a vodka cocktail at Masterson's home — which she had requested, and had not consumed any alcohol prior to drinking it.
The alleged victim, identified as Jen B., said she ended up at Masterson's Los Angeles home in April of that year pick up a set of keys. At least one other person, a mutual male friend named Luke, was at the residence.
According to the Associated Press, Jen B. testified that she began to feel incapacitated 20 minutes after drinking the cocktail, and that Masterson at one point threw her in his jacuzzi, and when she tried to get out, she found that she could not walk. She asked the friend to help her, she said.
"I couldn't walk or stand, so he put me on the tile on the ground.. I said, 'Luke I can't see,' and he said, 'Open your eyes,' and I didn't know my eyes were closed. I couldn't open my eyelids. I felt really, really sick."
Jen B. reportedly testified that Masterson carried her upstairs, where she vomited, before he put her in the shower. While she was in the shower, the accuser said that Masterson fondled her breasts while soaping her, and while she was slipping in and out of consciousness. She said she tried to hit him but did not have the strength.
Masterson then put her on a bed and began raping her, Jen B. said on the stand, while noting that she had a hazy memory of the encounter because of her condition. She reportedly said she remembered trying to get Masterson off her by pulling his hair, and when that didn't work, she pressed a pillow on his face — but he allegedly pushed it back on her.
Masterson then allegedly pulled out a gun from a nightstand and threatened her with it, Jen B. testified.
According to the Associated Press, an attorney for Masterson challenged Jen B.'s claim that the "That 70s Show" actor threatened her with a gun, arguing that the detail was not included in the police report. The judge granted a prosecutor's objection to the question.
The judge has not yet made a ruling about whether the case will go to trial.
For the latest true crime and justice news, subscribe to the 'Crime Stories with Nancy Grace' podcast. Listen to the latest episode: