The defense team for convicted California killer Scott Peterson says that a juror during his 2004 trial committed multiple instances of juror misconduct.
While she previously failed to tell the court she had taken a restraining out on a former boyfriend's girlfriend, juror 7, also known as Richelle Nice, is now accused of failing to reveal that her boyfriend beat her in 2001 when she was pregnant.
"It is apparent from her conduct before, during, and after the trial that during (jury selection) she failed to disclose numerous incidents that posed threats of harm to her unborn children," Peterson's attorneys said, according to AP. "This enabled her to sit in judgment of Mr. Peterson for the crime of harming his unborn child."
Newly filed court documents indicate that Nice had several chances in which to reveal her past, but didn't so that she could be a juror during Peterson's trial. Nice later voted for the death penalty against Peterson.
Nice then authored a book about her experiences as a juror.
"Mr. Peterson was entitled to be tried by a jury of 12 impartial jurors, not 11," Peterson's defense attorneys wrote.
"She was willing to sit on the jury for five months without pay, although she had four minor children to care for, and though it caused her such extreme financial hardship that she had to borrow money from a fellow juror. Juror 7's conduct during jury selection was so unusual that the judge commented that she 'stepp(ed) up and practically volunteer(ed) to serve.'"
As CrimeOnline previously reported, California Superior Court Judge Anne-Christine Massullo will make her decision on whether Peterson should get a retrial by August 24. The California Supreme court was ordered to re-examine Peterson's murder convictions last November.
According to Kron 4, Massullo will announce a retrial if Peterson's habeas corpus petition provides enough information to merit one. If Massullo decides there isn't enough information, an evidentiary hearing will follow.
The defense previously said they have enough evidence to destroy the timeline that put Peterson on death row for murdering his wife, Laci, and their unborn son, Connor, in December 2002.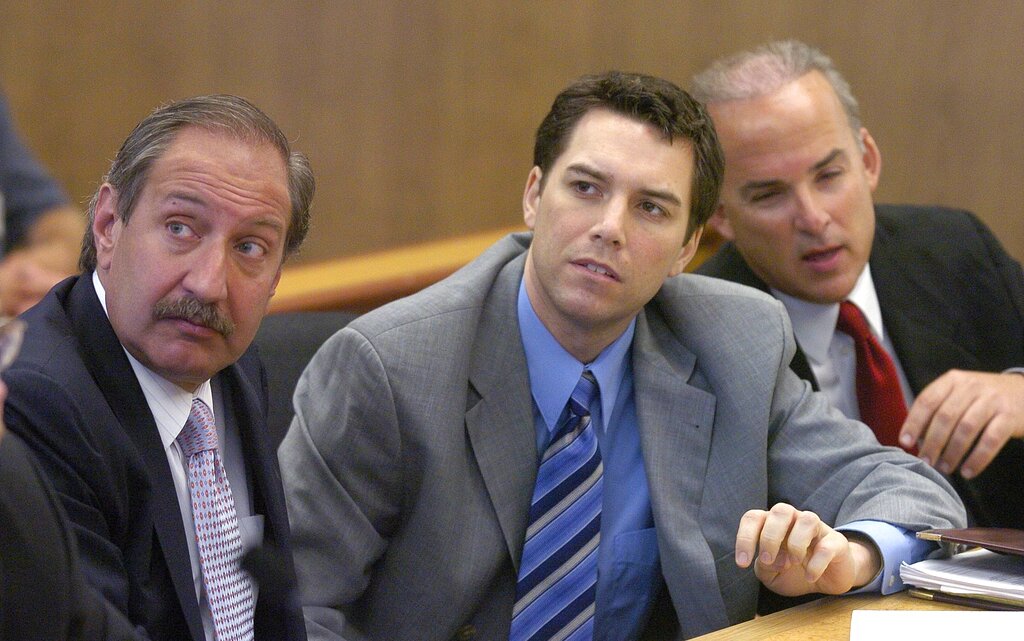 Laci was eight months pregnant when she disappeared from the Modesto home she shared with her husband. Peterson became the primary suspect after he was caught in numerous lies throughout the investigation. Investigators also uncovered he was having an affair with a woman he met at a party, Amber Frey.
The affair, according to prosecutors, was one of the most damning pieces of evidence against Peterson. Prosecutors argued that the affair alone didn't automatically mean murder, but the information Peterson told Frey that made him appear culpable.
The defense, however, plans to focus on the prosecution's alleged failure to prove when Laci Peterson died, how she died, and where she died. The defense will also provide documents that reportedly show that a mailman's comments were "lost" and that several witnesses said they saw Laci alive after Peterson had already left their home to go fishing.
Further, habeas corpus documents are supposed to reveal evidence the jury was not allowed to hear during Peterson's 2004 trial, and the evidence they were allowed to hear before convicting him of murder.
In November 2004, Peterson was convicted of first-degree murder with special circumstances for killing Laci, and second-degree murder for killing Conner. He was sentenced to death.
Afterward, Nice reportedly wrote Peterson in prison and they ended up exchanging dozens of letters. Nice said she wrote Peterson at the request of her therapist and was shocked when he wrote her back.
"The spot where your beautiful wife washed ashore…and YOU robbed her & your beautiful son of a life with each other. What pushed you so far to the limit, where you felt that you needed to kill someone who not only loved you so much, but someone who was carring [sic] part of you inside her?" one of the letters, in part, read.
The defense plans to present the letters and the prejudicial misconduct up as part of the evidence against Nice.
"What she [the judge] has to decide is: Who credible here? Is it the defense counsel who says they were mislead and the juror lied to them?" former  San Mateo County prosecutor Dean Johnson told KRON4. "Or is it the juror who is credible who says I thought I was answering the questions I was asked correctly?"
Check back for updates.
ADDITIONAL Scott Peterson Coverage:
'I couldn't feel my feet on the floor': Scott Peterson says he's shocked he was convicted of killing Laci Peterson and unborn son, Conner
The real reason Scott Peterson killed his wife: Aphrodite Jones talks Peterson's true motive and CrimeCon [EXCLUSIVE]
CrimeOnline Evidence Locker: Watch the Scott Peterson interrogation tapes
Scott Peterson's last message to Laci revealed to the public for the first time
For the latest true crime and justice news, subscribe to the 'Crime Stories with Nancy Grace' podcast. Here is a related episode.
Join Nancy Grace for her new online video series designed to help you protect what you love most – your children.
[Feature Photo: Scott Peterson & Laci Peterson/Family Handout]