Photos being presented during Colorado man Mark Redwine's trial have been released to the public as his murder trial continues in a Denver courtroom.
As CrimeOnline previously reported, Redwine, the divorced father of a 13-year-old slain boy, Dylan Redwine, is on trial for allegedly murdering his son in November 2012 and hiding the child's remains in the woods. Prosecutors alleged that Redwine killed in a fit of rage over photos showing him dressed in women's underwear while eating feces from a diaper.
Redwine has maintained his innocence from the beginning, claiming that he left his home near Durango, Colorado, to run errands and returned home to find his son missing. Dylan was visiting his father during Thanksgiving break after a judge ordered the visitation.
"A damaged relationship, exposed with compromising photographs, photographs in the hands of a 13-year-old who is disgusted by it, which triggered a violent rage in the defendant," Prosecutor Fred Johnson said during opening statements last week.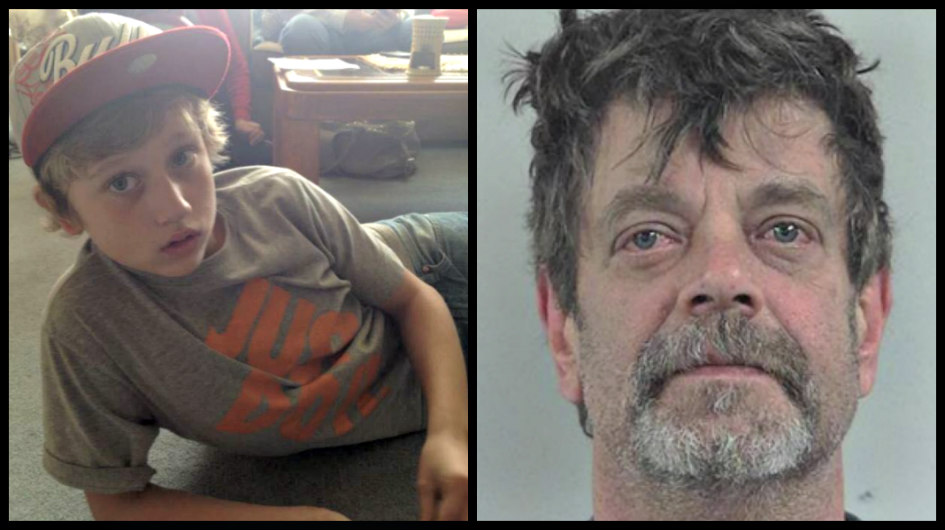 Court documents indicate that both Dylan and his older brother Corey had already seen the photos before Dylan's last visit to his father's Durango home. While Mark Redwine was sleeping, the brothers looked at the photos on his laptop while inside a locked bathroom. Cory then used his phone camera to take pictures of the compromising photos.
Due to the extremely graphic nature of some of the photos, CrimeOnline will not be posting them on our site. However, the images can be seen here:
Additional Crime Scene Photos
In late 2012, volunteer search teams and authorities began scouring the area around Redwine's home for months. The search proved to be difficult since Durango is at an elevation of 6,512 feet with steep canyons and mountains.
In June 2013, searchers found a few of Dylan's bones in a secluded spot near Redwine's home. Searchers found his remains in an area difficult to get to, especially for a young boy or for someone who doesn't know the area well.
According to the prosecution, the remains were found off an ATV trail on Middle Mountain Road in Vallecito, an area the suspect is allegedly familiar with.
"It was fairly steep and rugged," Dan Patterson, a former La Plata County Sheriff's Office investigator, testified. "A shred of underwear, earbuds, and scraps of clothes were found at the site that looked like it was a dumpsite for the body."
Searchers also found a Nike Air Jordan shoe, a Fila sock, a shredded White Sox shirt, and a pair of Kicker headphones. Dylan's mother and family members said the items belonged to Dylan.
Investigators also found Dylan's blood inside Redwine's residence, in several different locations. Cadaver dogs picked up death scents in the laundry room, living room, and kitchen.
Although investigators didn't initially see blood in Redwine's home, they found several spots of blood in the living room after using luminol.
The defense argued during the first week of Redwine's trial that the blood found in his home was "infinitesimally small," and could have happened to anyone who lives in a house. Defense attorney John Moran added that dog-sniffing death scent techniques are "junk science."
Two years later, in November 2015, a couple stumbled upon a human skull that turned out to be Dylan's. Experts indicated that they noticed blunt force trauma to the skull.
The discovery happened three months after Mark Redwine was officially called a person of interest in the case. A few years later, in 2017, Redwine was arrested in Washington and charged with second-degree murder and child abuse.
Experts indicated that they noticed blunt force trauma, specifically made by a sharp tool, on two parts of the skull. Forensic anthropologist Diane France testified that Dylan also had a skull fracture above his left eye.
France said that the remains had been ravaged by animals, which left tooth marks. However, the fracture above Dylan's left eye was probably not caused by animals, she said, as well as the V-shaped indentation found on the cranium.
"You could have something blunt hitting the cranium, or the cranium hitting something blunt," France testified.
Former La Plata County Sheriff's Office investigator Joe Gabbard testified on July 1 that he found what appeared to be a finger or toe mixed in with animal droppings, near the area where other bones were found.
Mark Redwine's trial continues. If convicted, he could face life in prison.
Check back for updates.
For the latest true crime and justice news, subscribe to the 'Crime Stories with Nancy Grace' podcast. Here is a previous episode on the case. 
Join Nancy Grace for her new online video series designed to help you protect what you love most – your children.
[Feature Photo: Dylan Redwine/Handout; Colorado Judicial Branch]