The mother of a Tennessee girl who has been missing for over a month shared more details about the day Summer Wells went missing, and denied an apparent claim that Summer went underwater and had to be rescued by a teenage friend of the family.
Summer, 5, was reported missing on June 15, when her parents say they believe she left or was taken out of a back door of their Hawkins County home.  As CrimeOnline previously reported, Summer's parents Don Wells and Candus Bly have both said they believe she was kidnapped, though a spokesperson for the Tennessee Bureau of Investigation has said that investigators have not found any evidence that Summer was abducted. A multi-agency search has focused on the remote, wooded east Tennessee area where Summer disappeared.
TBI has also said that investigators have not ruled out foul play, though authorities have not named any suspects or persons of interest in the investigation.
Summer's parents previously gave an interview together to a local news station. In that interview, Bly disputed the content of an emergency dispatch call regarding Summer's disappearance, which stated that Summer's mother had gone for a walk and returned to find her daughter missing. Bly said she did not go for a walk, and was on the property at the time of Summer's disappearance.
In an interview this week with The Rogersville Review, Bly shared more details about the day Summer went missing. As previously reported, Bly's TikTok account posted a video of summer playing in water on June 15.
READ MORE: Mom shared TikTok video of child believed to be Summer Wells on the day girl disappeared
Bly said she took her mother, whose name is also Candus but goes by "Candy," to the emergency room early that day because of trouble with her knee.
According to Bly's account, she dropped her mother off at the emergency room and then went with Summer to visit friends in Kingsport.
"They invited me over to sit at their house while I waited for my mom to get done so we weren't sitting in the hot truck. So, I went over there," Bly said.
They later went back to pick up Bly's mother, this time joined by a 15-year-old son of a friend who asked to come along.
"I went and picked her up, and then we drove all the way across town and dropped her prescription off. They said it'd be about 30 minutes at the most," Bly told the newspaper.
"So, we were like, well instead of sitting here in the car where it's hot — it was baking hot – we'll just go to Warrior's and let Summer swim for a little while. Like I said, we weren't even planning on going swimming or fishing or anything," Bly said.
"I figured 15 or 20 minutes in the water, you know, run a little bit of energy out instead of sitting in the truck."
Bly is likely referring to Warrior's Path Pool, a state park in Tennessee. This is believed to be where Summer was swimming in the TikTok video posted on June 15. The report indicates that an unidentified person, possibly the 15-year-old boy who was with Summer and her mother at the time, has claimed that Summer got into trouble in the water and the boy had to rescue her.
"That boy lied on everything that happened," Bly said. "Because the place I was at, there was no rocks. She didn't slide on no rocks and fall in the water. She wasn't under the water for 20 seconds or more like he said. That was just a bunch of lies he made up. I don't know why he did that."
The report does not include details about any claims about Summer sliding on rocks, but does note that the video shows the water came up only to Summer's waist.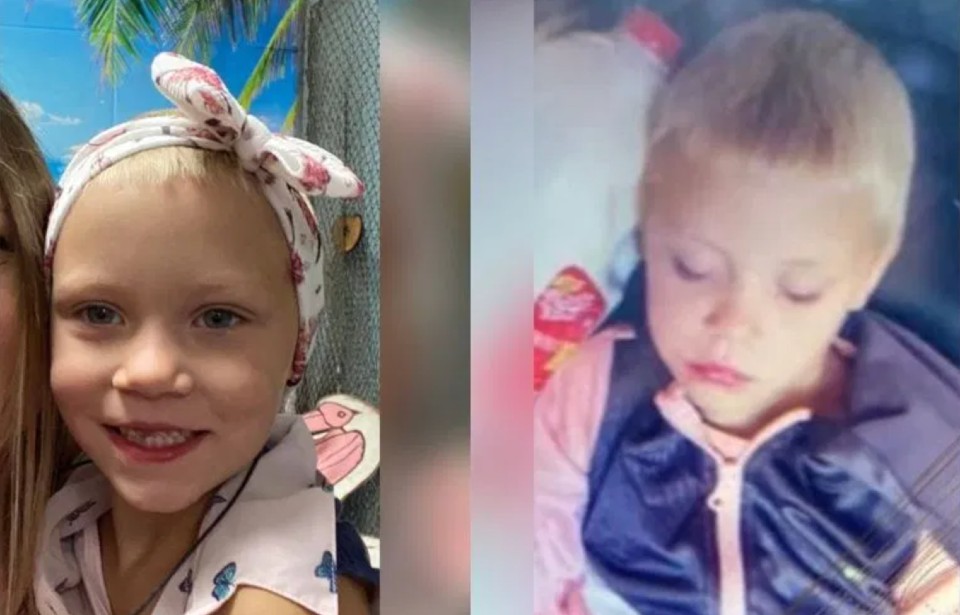 Bly again provided an account of what happened when she, Summer, and her mother returned to the house. As previously reported, Summer's parents have said she was helping her mother and grandmother in the garden before going back into the house, where her brothers were watching television or YouTube. Bly said only a few minutes passed after Summer went back into the house before Bly went inside and could not find her.
During the time Bly was not in the main house, she was at her mother's trailer on the property fixing her knee brace, Bly told the newspaper.
"When I got done, I come back in. I asked the boys, 'Where's your sister?' They said, 'She went downstairs to play with her toys, Mom.' I said okay and I went and I hollered down the steps. I always holler for them down there. And she didn't holler back. I said, 'Are you sure she's down there?' They said, 'Yeah, she just went down there.'
"So, I went down there and I searched. I looked everywhere I could. Then I went through the house and I kept calling for her, yelling for her, everything. I came out here (outside) yelling for her, everything else, and she was nowhere. So, I called Don because I was freaking out.

"I said, 'I can't find Summer. Get home now … He was like, 'Call 9-1-1.' So, I dropped my phone because I had to run over and get Mom's phone and dial 9-1-1, because her AT & T phone is the only one that works out here to call 9-1-1. So, I called them, and told them what's goin' on."
Bly shared some frustration with the search for Summer, indicating that she wished investigators focused less on a meticulous investigation of her own family's property, and had insisted on searching neighbor's properties and structures when some of those neighbors did not agree to it.
"What really gets me is when they were searching for her, why didn't they make the neighbors let them go in their sheds and buildings and stuff? Why didn't they make them unlock it? Some people were like, 'No, you can't search my property.' Why would you do that? There's a missing kid. Why would you not let them search? It just don't make no sense."
As previously reported, police have repeatedly urged residents in the area to search all buildings and structures on their property for signs of a missing girl. Authorities have not publicly commented on any refusal to allow police to search properties.
While the investigation reportedly remains active, police have provided increasingly infrequent updates to the public and the media. In the interview with The Rogersville Review, Bly said she hasn't heard from investigators in weeks.
"I haven't even spoke to them in like two weeks. You'd think they'd at least tell me, update me on something, but they don't even update me on nothing. I asked them to go check all these barns and sheds that have been out here for years that anybody could be in," Bly said.
Summer's mother also said she learned that a sex offender lives within minutes of her home. Police have not made any comments about possible sex offenders in the area.
Bly appealed to anyone who might have taken Summer to bring the girl home to her family.
"If you took her, just bring her back. You don't even have to tell me that you did it. Just bring her back. Say that you found her walking, I don't care. Just bring her back. That's all I care."
For the latest true crime and justice news, subscribe to the 'Crime Stories with Nancy Grace' podcast. Listen to the latest episode: