Convicted killer Cristhian Rivera's defense lawyers argued in court Tuesday that he should be afforded a new trial, claiming other witnesses pinned Mollie Tibbetts' murder on others. The prosecution argued that there is no doubt that the real killer has been apprehended.
Rivera, who was found guilty this year of murdering 20-year-old Tibbetts in 2018, has not been sentenced as scheduled after witnesses came forward about others possibly being involved in her death.
As CrimeOnline previously reported, Judge Joel Yates ordered Rivera's sentencing to be delayed after two witnesses told investigators that a different man confessed to the crime. The delay came about after the defense filed a motion, blaming the prosecution for withholding evidence.
On Tuesday, after hearing the prosecution and the defense argue over possible sex trafficking by two other men, Yates said he'll decide "as soon as possible" if Rivera will get another trial, Fox News reports.
According to Bahena's attorneys, Chad and Jennifer Frese, an inmate at the county jail said in May that he heard someone admit that Tibbetts was "bound and gagged in a trap house but that he was directed to kill Tibbetts once the search for her got too close."
Citing information provided by inmate Arne Maki, two men, identified as Gavin Jones, 21, (pictured left) and Dalton Hansen, 24, (not pictured) are allegedly the true killers. Maki told authorities that Jones said he killed Tibbetts with the help of Hansen after a sex trafficker ordered her to be killed.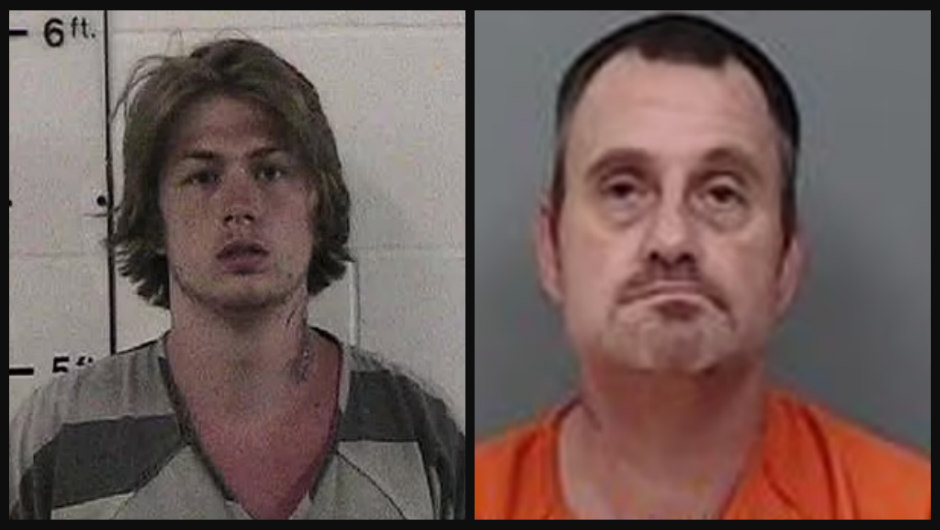 The witness allegedly claimed that Tibbetts was being held for sex trafficking but then killed when her case became too high-profile.
Both Jones and Hanson, according to The Associated Press, have denied the accusations against them. They both reportedly said they had nothing to do with Tibbetts' death and that no one has even questioned them about the case.
"The cops haven't talked to me. No one has talked to me. You are the first person that has called me," Jones told AP. "I wasn't involved in anything. I have alibis and everything. I am just waiting for someone to come talk to me."
Hansen also reportedly denied the accusations, claiming that he has "no clue why my name even got brought up with this."
Rivera's defense lawyer, Jennifer Frese, said that James Manuel Lowe was the alleged sex trafficker. The 50-year-old was reportedly identified as someone who once lived with the mother of Xavior Harrelson, 11, in New Sharon, Iowa. The boy disappeared from his home a day before Rivera was found guilty.
Hansen's former girlfriend, identified as Lyndsey Voss, also came forward and told police that Jones put a gun to his head and admitted his part in the murder, according to court documents.
The prosecution said that there's "zero" evidence to back up Jones' confessions and that there's no doubt that Bahena murdered Tibbetts.
Check back for updates.
CLICK HERE for additional Mollie Tibbetts coverage.
For the latest true crime and justice news, subscribe to the 'Crime Stories with Nancy Grace' podcast. Here is a previous episode on the case.
Join Nancy Grace for her new online video series designed to help you protect what you love most – your children.
[Feature Photo: Mollie Tibbetts/Handout]