Jury selection began this week in connection with a Texas man accused of killing his toddler daughter.
It's been two years since the untimely death of 2-year-old Savannah Roque. Her father, 26-year-old Yovahnis Roque, has been behind bars since February 2019, on murder charges in connection to the child's death.
As CrimeOnline previously reported, Roque allegedly confessed to an officer that he bludgeoned Savanna to death inside their Orange home, near the Louisiana border. Roque insisted he wanted to destroy a microchip implanted inside the girl's head, which apparently was a figment of his imagination, police said.
A family member called the police after discovering Savannah deceased in the home at around 11 a.m. When deputies arrived, they found Roque, bloodied and naked, sitting on his front porch. They found the little girl, equally bloodied, deceased inside a bedroom closet.
Police arrested Roque at the scene. Initially, officers thought Savanna had been stabbed to death. They later determined she was killed with a hammer.
Orange Police Captain Robert Enmon called the killing the worst case he'd seen in 29 years in law enforcement.
"In my 29 years of being an officer, this is by far the worst case I have ever seen," Enmon said. "It's the stuff of nightmares."
Previous Video Coverage
Minutes before the girl's death, the suspect's longtime friend, Abner Santiago, received a series of strange text messages from Roque.
"He was messaging me weird coded messages about the world ending. He wasn't like this before when I knew him back in Miami," Santiago to the Beaumont Enterprise.
One of the messages stated there would be an "an all out war."
During his first court appearance in 2019, Roque, who was wheeled into the courtroom in an orange jumpsuit, appeared disheveled while he stared blankly at reporters. Police said the suspect was placed in a wheelchair after he resisted going to court numerous times. He was shackled to the wheelchair and pushed to the courtroom to make the process easier, KOGT reports.
As Judge Courtney Arkeen arraigned him on capital murder charges, Roque reportedly claimed "the government made me do it," and denied killing his child.
"I've been out of my control for a very long time, miss, a very long time! I did not kill my daughter. I'm moving without control."
The suspect then reportedly asked how "this happened to me." The judge told him that should be a question he asked himself.
As the judge continued, Roque interrupted her numerous times, insisting he had no control. Arkeen quickly put an end to the interruptions.
"I'm in control here and I'm going to tell you what the punishment range is. It's life in prison or the death penalty. Do you understand?" Arkeen replied.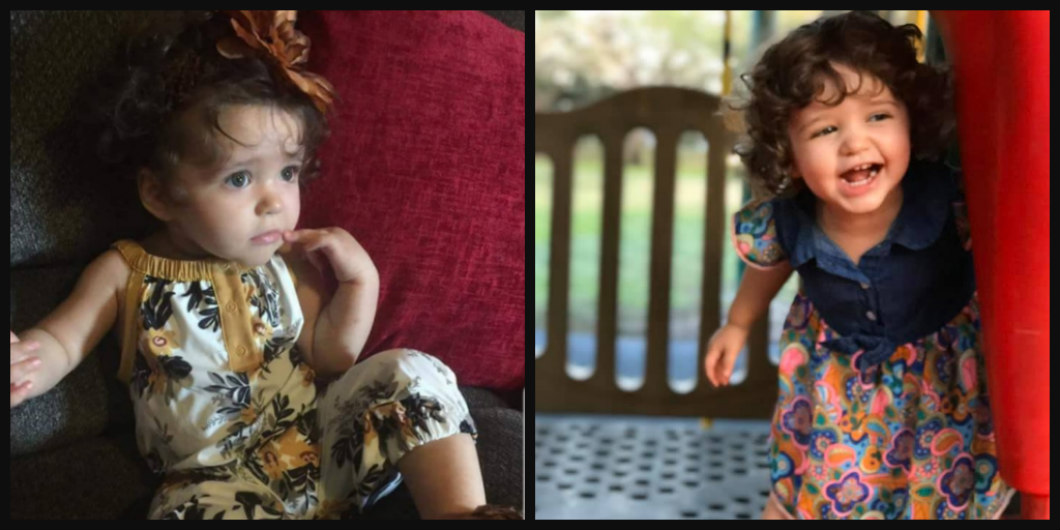 The girl's mother, Rachel Foster, was killed in a 2016 car accident. The suspect, who was also in the car, was seriously injured. The accident happened after the couple's car was hit by a drunk driver in Florida.
Rachel Foster had just given birth to Savannah weeks before the accident.
Roque's defense lawyer, Ryan Gertz, told 12 News that he believes his client was criminally insane at the time of the killing and hopes to get the death penalty removed from the case.
"I can tell you that he is being properly looked after and medicated now and he is lucid and has an understanding of looking backyard as to what has happened," Gertz said.
The suspect's mother, Martha Roque, told investigators that she met with Orange County Judge Chad Jenkins on the morning of the murder. She had plans to "have her son picked up and evaluated," 11 Alive reports. By the time she returned home, it was too late.
Meanwhile, Savanna's maternal grandmother, Delia Foster, said that Roque killed Savanna because she stopped giving him money. She's now hoping he'll get the death penalty, which is currently on the table.
"The only thing that I feel will be justice is the death penalty to be honest with you I don't think he deserves anything better," Foster said.
"He killed her because we were not giving him money. And that is my side of the story. I am very angry at him."
Friends and other family members said Roque had been suffering from drug use and mental illness since his wife's death. Martha said she thought her son loved his daughter, although his actions are inexcusable.
Gertz previously said that he thinks Roque will be competent for trial as long as he stays medicated. However, they plan to go forward with the insanity plea.
"Until we get to a trial setting, there is not going to be a formal plea of insanity, which is going to happen regardless if death is on the table or not. It's our intention unless something dramatic changes."
Check back for updates.
For the latest true crime and justice news, subscribe to the 'Crime Stories with Nancy Grace' podcast. Listen to our latest episode below. 
Join Nancy Grace for her new online video series designed to help you protect what you love most – your children.
[Feature Photo: Savanna Roque/Facebook]