An Alabama mother is questioning the way police handled her son's case after an officer reportedly refused to check on her boy, who was later found dead inside his father's home.
As CrimeOnline previously reported, Madison County police found 10-year-old Tate Buening, and his father, Brian Buening, dead inside Buening's home in Harvest on August 6. A month prior, Tate's mother, Kayla White, filed an emergency protection order against Buening at the Madison County Circuit Court, citing extreme fear for the safety of her son, who was scheduled for a court-ordered visitation with Buening.
The judge scheduled the hearing for a month later, on August 9.
"The hearing date was set a month later. A MONTH," White wrote on Facebook. "An emergency hearing shouldn't take that long. In the mean time I had to abide by the papers and send him back. I shouldn't have had to do that."
Tate was sent to his regular scheduled visitation with his father while White waited for the hearing, fearing that Buening would find out about it while Tate was in his care.
"I was meticulous to keep it a secret and play nice until he could be served on this past Friday after I picked Tate up. But somehow he found out while he had my baby," White wrote.
The court sent Buening a notice to appear two days before the murder-suicide.
On the day she found her son deceased, Kayla White contacted the Madison County Sheriff's Office for a welfare check on him. White waited outside of Buening's home for help, but when the responding officer arrived, he would not knock on the door, which forced her to go inside, where she found Tate and his father dead from gunshot wounds, in an apparent murder-suicide.
Below is the audio that White recorded on the day she contacted authorities for a welfare check.
The case is now dismissed after Buening "carried out on his threats and killed himself and the minor child." White, however, is fighting for justice.
Will League, a lawyer who's representing White, told the outlet that the deputy put White in an unsafe situation by allowing her to knock on her ex's door, who had allegedly threatened to kill her a few days prior.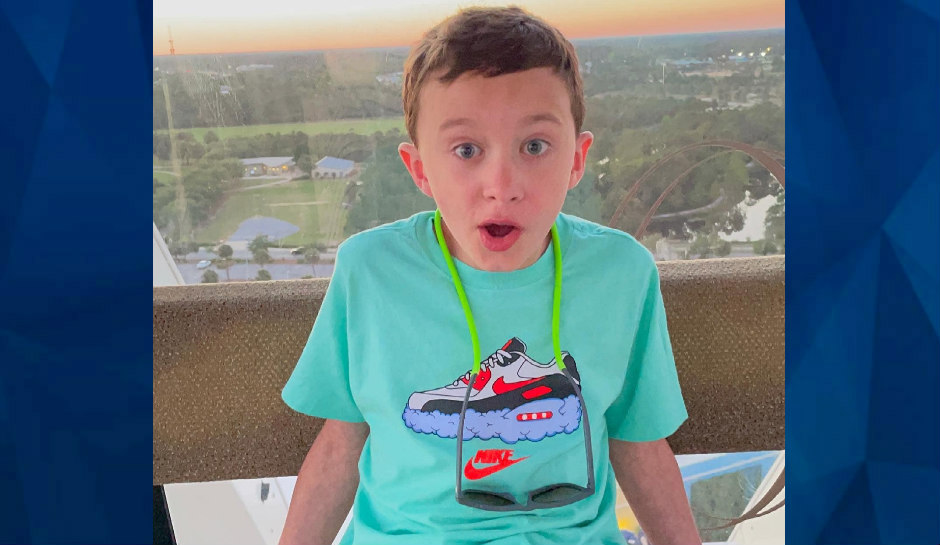 "To be fair the officer didn't know there was a threat against her life, but by having the mother go up she puts herself in a position of peril by knocking on the door of someone who threatened to kill her just days before," League said.
"They roll up on domestic scenes every day. Some of the most dangerous calls they make and if they could be armed with more information as they get there and if the system could be tweaked to where they can access orders or documents already in the system. What would assist officers in making life and death decisions as they come up on these situations?"
The White family is now planning to file a lawsuit against the shooter's estate.
"I don't know how to go on from this. But if I ever make it through this pain enough that money will be put towards fighting this bullshit court system to create better laws to protect our babies from monsters," White posted on Facebook earlier this month.
"I'm fighting for better gun laws. (Someone with two suicide attempts and violent history should not be allowed to buy guns). For police offers to be more diligent and compassionate when someone is in need. And whatever else I can to help prevent others from ever feeling this pain."
Click here to donate to a GoFundMe set up by the victim's family
Check back for updates.
For the latest true crime and justice news, subscribe to the 'Crime Stories with Nancy Grace' podcast. Listen to our latest episode below. 
Join Nancy Grace for her new online video series designed to help you protect what you love most – your children.
[Feature Photo: Tate Buening/Facebook]