Florida fugitive Brian Laundrie and his girlfriend Gabby Petito embarked on a cross-country trip this summer, but only one of them returned home alive.
Last month, authorities found Gabby's deceased body in a remote area at the Bridger-Teton National Forest in Wyoming. Officials confirmed that the manner of death is homicide but the cause of death is still pending.
Laundrie, 23, is now wanted on a felony warrant for allegedly using a Capitol One Bank debit card without permission after Gabby, 22, passed away. Laundrie is said to have used the card "knowingly and with intent to defraud."
Below is a timeline of what we know so far about the pair's whereabouts, starting when they began their "van life" trip, with plans to visit the West Coast and its national parks.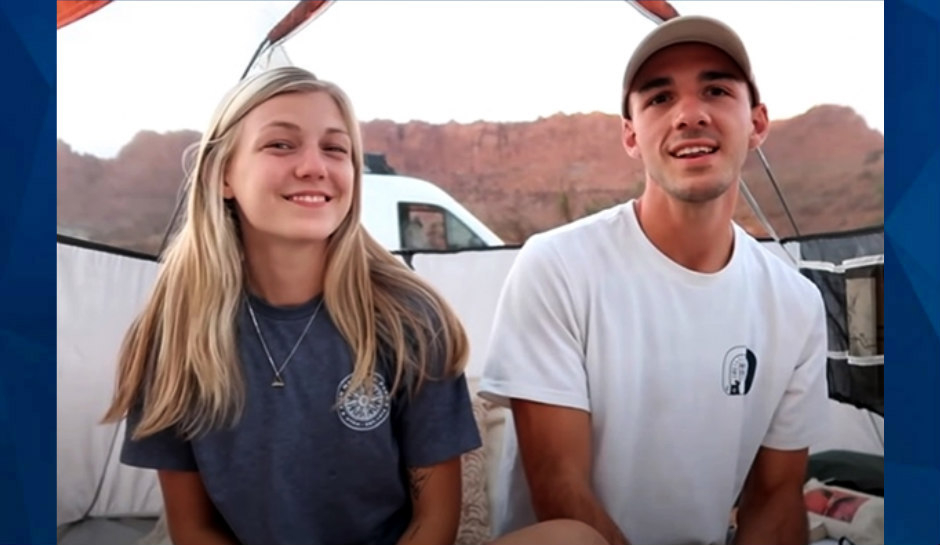 June 2021
On June 17, Laundrie and Petito arrived in North Point, New York, to visit Gabby's family before their trip and to celebrate her younger brother's birthday. They drove her 2012 Ford Transit van from Laundrie's home in North Port, Florida, where the couple had been living with Laundrie's parents.
July 2021 
North Port Police Chief Todd Garrison confirmed that Laundrie and Petito set out on their cross-country trip on July 2.
Laundrie and Gabby drove to Colorado Springs, Colorado, where they both participated in sand surfing at the Great Sand Dunes. A Slice420 pizza shop owner in the Old Colorado City area of Colorado Springs told police that Petito visited the shop on July 8.
On July 10 and 11, Petito posted photos and videos of the sand surfing excursion. Petito's back could be seen in the video, which showed bruising on her right shoulder and shoulder blade. Although there has been no confirmation on exactly how Petito got the bruises, forensics investigator JoScott Morgan says every injury, no matter how small, is important during the post-mortem examination process.
"Her right shoulder, there are resolving bruises there that I can pick up on," Morgan said. "There are multiple resolving bruises on her right shoulder blade…I am really wondering what else is going on here."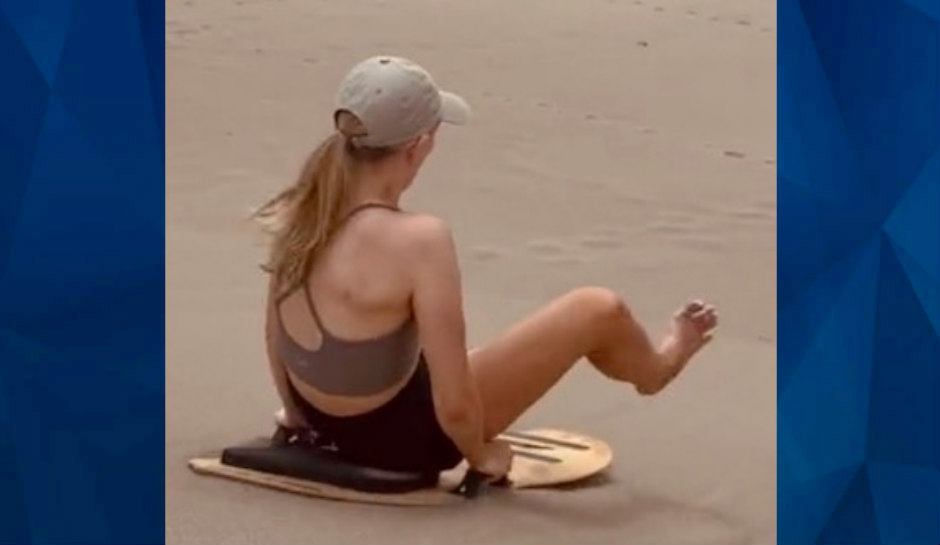 Petito was excited about the journey and shared photos and videos on social media. She began posting under the username "Nomadic Statik" on YouTube and "Gabby" on Instagram.
Other travel destinations in July for Laundrie and Petito included:
July 16- Zion National Park, Utah
July 21- Bryce Canyon National Park, Utah
July 26- Mystic Hot Springs, Utah
July 29- Canyonlands National Park, Utah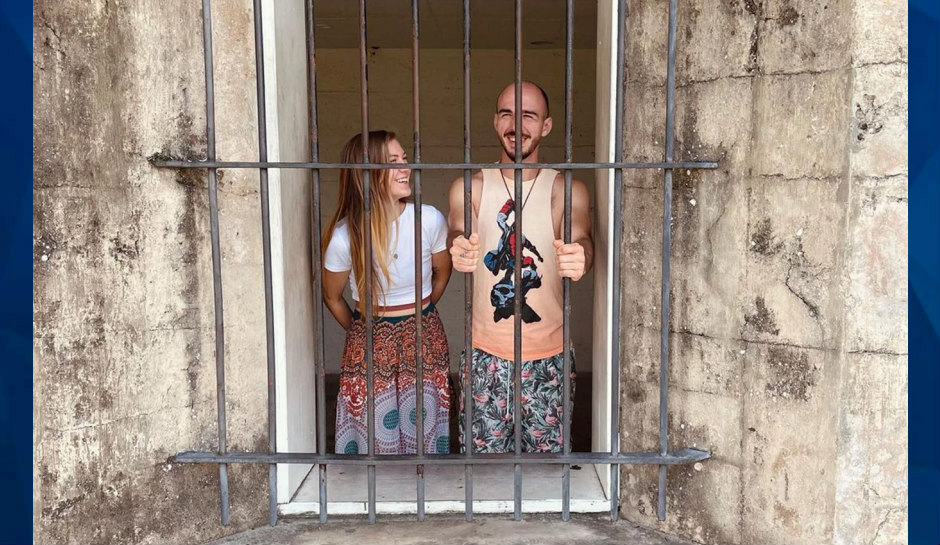 August 2021 
On August 12, several people contacted police in Moab, Utah, after witnessing Laundrie and Petito in a heated squabble. While one caller told police he saw Laundrie slap Petito, another witness said he couldn't be sure if Laundrie was trying to push Gabby away or if he actually hit her.
"We drove by and the gentleman was slapping the girl," one caller said. "Then we stopped. They ran up and down the sidewalk. He proceeded to hit her, hopped in the car, and they drove off."
Another caller said the couple had been "aggressive" with each other.
An officer pulled Laundrie over while Petito, clearly upset, sat in the passenger seat, according to bodycam footage released by Moab police. Authorities ultimately separated the pair and spoke to them both but no arrests were made.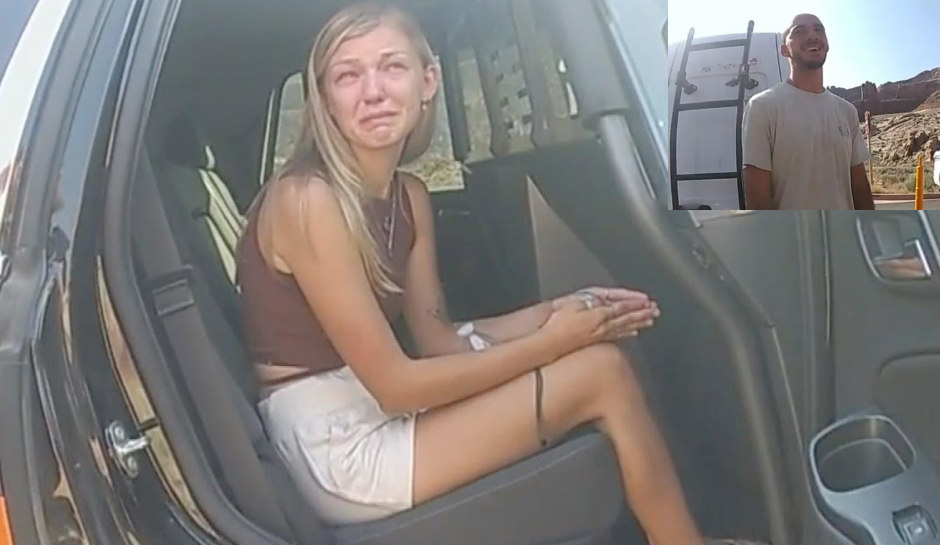 "Both the male and female reported they are in love and engaged to be married and desperately didn't wish to see anyone charged with a crime," Moab Officer Eric Pratt wrote in his report.
On August 17, Laundrie took a flight home to Florida, leaving Gabby and the van behind. Gabby stayed in a Utah hotel, according to her family.
According to the Laundrie family lawyer, Steve Bertolino, Laundrie went home to "obtain some items and empty and close the (couple's) storage unit to save money as they contemplated extending the road trip."
On August 23, Laundrie took a flight back to Utah, and to Gabby.
On August 24, Petito had a FaceTime chat with her mother, Nicole Schmidt. Petito said they were leaving Utah for the Teton range in Wyoming.
Between August 25 and August 27, Petito contacted her mother again via numerous text messages. Schmidt told police she believed her daughter had made it to Wyoming.
On August 29, hiker Miranda Baker and her boyfriend gave Laundrie a ride in Wyoming. Baker said he was acting strange and skittish.
On August 30, Petito's mother received a text that stated, "No service in Yosemite." Schmidt doesn't believe Petito sent the text.
No one heard from Gabby again.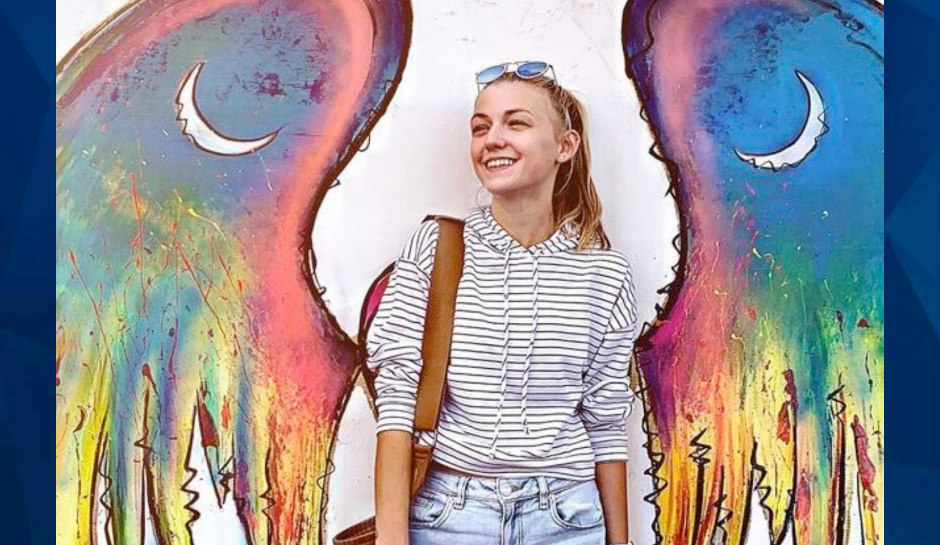 September 2021 
On September 1, Laundrie arrived in North Port at his parents' home. He had Petito's van with him but Petito was nowhere to be found, according to police. It remains unclear what, if anything, Laundrie told his family about his missing girlfriend.
On September 11, Gabby's parents report her missing, after trying unsuccessfully to speak with the Laundrie family, who reportedly refused to return calls and texts. Police removed the van from the North Port property and took it in for evidence.
On September 15, authorities name Laundrie as a person of interest in Gabby's disappearance and death. Laundrie, however, left home two days prior for Florida's Carlton Reserve and never returned, according to his parent. He still remains elusive.
On September 17, Laundrie's parents report him missing. They initially said, through their lawyer, that Laundrie left on September 13, then changed the date to September 14.
On September 18, numerous law enforcement agencies, including the FBI, begin a massive search for Laundrie.
On September 19, the FBI announced that law enforcement agents found Gabby's body in Wyoming.
On September 20, FBI agents searched the Laundrie's Florida home for evidence.
On September 23, the U.S. District Court of Wyoming issued a warrant for Laundrie's arrest, for allegedly using a credit card fraudulently. Police didn't specify who the card belonged to but stated that up to $1,000 had been used without permission.
On September 30, Moab police release additional bodycam footage from another officer at the scene during Laundrie and Gabby's fight. The footage enraged thousands on social media after the officer asked Gabby about the marks on her face. Others questioned why it took so long to release the additional footage, while some accused the police department of a "cover-up."
Moab Police Acting Chief Braydon Palmer responded, claiming that their small department became backed up and overloaded with requests for the footage.
October 2021
On October 5, Laundrie's sister, Cassie, appeared on "Good Morning America" and pleads publicly for her brother to turn himself in.
Anyone with information on Laundrie's whereabouts should contact the FBI at: http://tips.fbi.gov, call 1-800-CALL-FBI, or 303-629-7171. Upload photos and videos to: http://fbi.gov/petito.
Check back for updates.
For the latest true crime and justice news, subscribe to the 'Crime Stories with Nancy Grace' podcast. Listen to a related episode.
Join Nancy Grace for her new online video series designed to help you protect what you love most — your children.
[Feature Photo: Instagram]