An Indiana boy who passed away last year had multiple bruises and injuries at the time of his death, according to a doctor who took the stand this week during a murder hearing in Lake County.
On Tuesday, Dr. Zhou Wang of the Lake County Coroner's Office took the stand in connection with the death of 10-year-old Leviticus "Levi" Kuchta, who was found deceased on October 12, 2020. Levi's older sister, 27-year-old April Lynn Kuchta Wright, and her wife, Rachel Rose Wright, also 27, have both been charged in connection with the boy's death.
Both suspects have pleaded not guilty to the charges against them, which include murder, aggravated battery, battery, and neglect of a dependent causing death.
According to Wang, wounds covered Levi's body, with old and new bruising found on his hands, arm, legs, groin, testicles, ears, face, right hip, feet, and scalp. Levi died after suffering two dislocations, the doctor said. One of the dislocations was between the two vertebrae in his neck and another between the base of his spine and skull, Nwi.com reports.
In an attempt to likely hide his wounds, someone applied makeup to the boy, the court heard.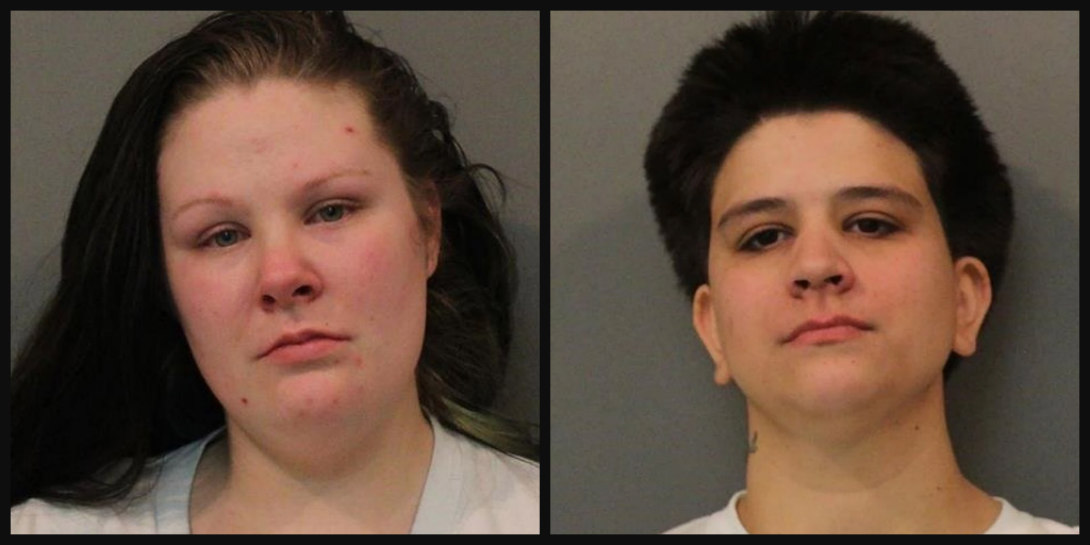 Wang added that the wounds on Levi could have been caused by someone's "bare hands," as they were all similar in size: 1/2 to 3/4 inches.
The suspects reportedly told police that Levi injured himself while riding his motorbike, but photos investigators took of the motorcycle showed it covered in cobwebs and dust, meaning the motorbike hadn't been used in a while. When investigators tried to start the motorbike, it wouldn't turn over.
Levi was found dead inside his sister's Merrillville home, off of Fillmore Court, that she shared with Rachel Wright. Levi was reportedly living with his sister while his mother was in prison on a drug conviction.
Responding police officers arrived at the home after a call about an unresponsive child. They found Levi on his bed inside a home described as being in "deplorable" condition.
A neighbor of the suspects told police that April Wright complained after the boy's teacher reported that he didn't complete an assignment.
"How am I supposed to get up that early to make sure he is doing his schoolwork?" April Wright allegedly asked the neighbor.
The neighbor told authorities the question was strange since she had seen both April and Rachel Wright up and about numerous times previously during morning hours.
Officers interviewed the suspects once, then tried to get back in contact to interview them again, but the women were difficult to locate. Police eventually obtained information that the pair were at a family member's home 15 miles away in Valparaiso, and they were subsequently arrested.
Authorities also removed April Wright's 3-year-old son from the home. Court records indicate that the young boy was taken to the hospital in January 2019 after an alleged attack. It's unclear why the boy was placed back in his mother's home.
April Wright also faces habitual offender enhancement to the charges in connection to a conviction that happened when she was 16. Wright was convicted in 2011 after luring a teen boy to her home, handcuffing him at knifepoint, and sexually assaulting him.
Both suspects are being held without bail at the Lake County Jail. Check back for updates.
For the latest true crime and justice news, subscribe to the 'Crime Stories with Nancy Grace' podcast. Listen to our latest episode below. 
Join Nancy Grace for her new online video series designed to help you protect what you love most — your children.
[Featured Photo: Levi Kuchta/GoFundMe]