Recently-revealed text messages between "cult mom" Lori Vallow and her husband, Chad Daybell, reportedly show that the pair had already begun a romantic relationship prior to the death of Daybell's former wife, Tammy.
Police in Chandler, Arizona, released a large file in connection with the death of Lori Vallow's former husband Charles Vallow, who was found dead on July 11, 2019, after Lori Vallow's brother, Alex Cox, shot and killed him, reportedly in self-defense.
Part of the file included a story that Daybell had been writing specifically to Lori Vallow. Police documents indicate the story was shared in a series of text messages, East Idaho News reports. A detective said the names of the main characters were changed to James" and "Elena." He described the story as "a romance novel of sorts."
"When their hands touched, he felt a shock pass through him, and his heart started beating fast," one of the texts read. "Elena was gorgeous and vivacious, and James was a little intimidated yet honored that she would talk to him."
Daybell, an author of Latter-day Saint fiction books, reportedly met Vallow at a conference that he was selling his books at. He allegedly told Vallow that he had met her in previous lifetimes and had been married to her.
The text messages eventually turned "R-rated" with Daybell, who was married to his former wife, Tammy Daybell, at the time, telling Vallow that he felt like "Harry Potter."
"I'm a grown-up version of Harry Potter, who has to live with the Dudleys in his little space under the stairs. Every few weeks I get to escape and have amazing adventures with my Goddess lover, but then I have to return to my place under the stairs, feeling trapped. But I sense permanent freedom is coming!"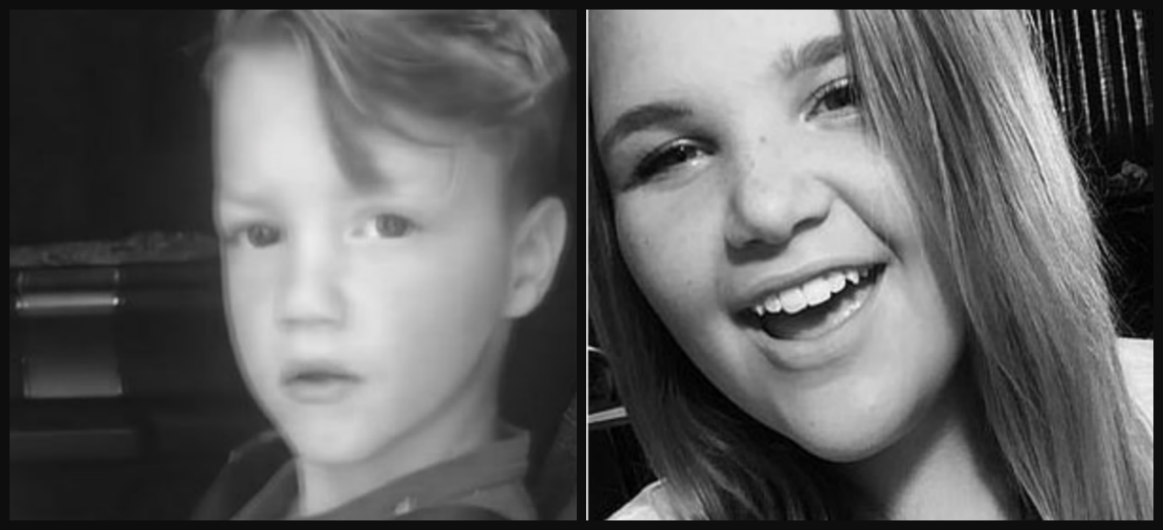 At the time, Daybell had been married to Tammy for 29 years. Chandler authorities said Vallow and Daybell began a relationship but it was difficult at first due to Daybell's marriage. At one point, Vallow encouraged Daybell to stay with his family.
"U should give all of you (sic) love and your attention to your wife and family," Vallow said in a text message to Daybell on August 11, 2019.
"I'm just a distraction. Go have fun with your family. I really do want you to. I just can't be in the way anymore. If things change we can talk. But we have nothing until things change anyway."
On October 5, 2019, Daybell allegedly texted Vallow and told her that a "demonic entity" named Viola had taken over Tammy's body. A little over two weeks later, Daybell called 911 and claimed that his wife had died in her sleep.
A few weeks after Tammy's death, Daybell wed Vallow in Hawaii.
Authorities in Idaho were not initially suspicious of Tammy Daybell's death, and the family refused an autopsy. Two months later, in December 2019, authorities exhumed Tammy Daybell's body.
A medical examiner ruled Tammy's death a homicide. Vallow and Daybell are now facing murder charges in connection with her death.
As CrimeOnline previously reported, both Daybell and Vallow are also charged for the deaths of Vallow's children, 7-year-old Joshua "JJ" Vallow and Tylee Ryan, 16. On June 9, 2020, the bodies of both children were buried in the backyard of Daybell's Idaho home.
The children are believed to have been killed on separate dates in September 2019. Both suspects are facing numerous charges, including, in part, first-degree murder and conspiracy to commit murder.
Vallow is currently at the Idaho Department of Health and Welfare after she was found incompetent to stand trial. Daybell remains behind bars without bail.
Meanwhile, Lori Vallow is facing an additional charge of conspiracy to commit first-degree murder, in connection with Charles Vallow's death.
No trial date has yet been set. Check back for updates.
Click here to read more CrimeOnline coverage on "Cult Mom" Lori Vallow
For the latest true crime and justice news, subscribe to the 'Crime Stories with Nancy Grace' podcast. 
[Feature Photo: Police Handout]