Josh Duggar's motions to suppress certain evidence and dismiss his child pornography case has been denied by a US District Judge of the District Court for the Western District of Arkansas.
In September, Duggar's lawyers filed numerous motions to leave out evidence in the case, including pictures of Duggar's hands, which reportedly show a scar that matches images found on his computer. The photo was taken during the booking process at Homeland Security's office in Fayetteville, Arkansas.
According to court documents, authorities noticed "noticed a scar on Duggar's left thumb" and asked permission from Duggar to take a photo. Duggar reportedly consented, but now claims it violated his Fourth Amendment rights.
District Judge Timothy L. Brooks denied several motions filed by Duggar's attorney, Fox News reports. On Wednesday, Brooks explained the reasoning behind the denials.
"There is no legal authority to suggest agents needed a warrant before they could photograph Mr. Duggar's hands and feet. Mr. Duggar consented to being photographed. Therefore, no fourth Amendment violation occurred," Brooks stated.
"All motions were denied from the bench following an in-person evidentiary hearing on September 27, 2021. The Court has orally explained its reasons for denying the motions; the following Order provides further explanation. To the extent anything in this Order differs from what was stated from the bench, this Order will control."
Brooks also explained why an interview between Duggar and investigators was within the realms of the law and why his motion to dismiss his statements was denied.
"It is also undisputed that the passenger-side door next to where Mr. Duggar was seated remained unlocked throughout the interview. The Court therefore finds that Mr. Duggar was not restrained, and this factor weighs in the Government's favor," the filing read.
"Not only did Mr. Duggar sign a form demonstrating he understood he was waiving his right to counsel, but he also manifested a clear understanding of the waiver and the voluntariness of his actions by reminding the agents before questioning began that he 'may not answer everything,'"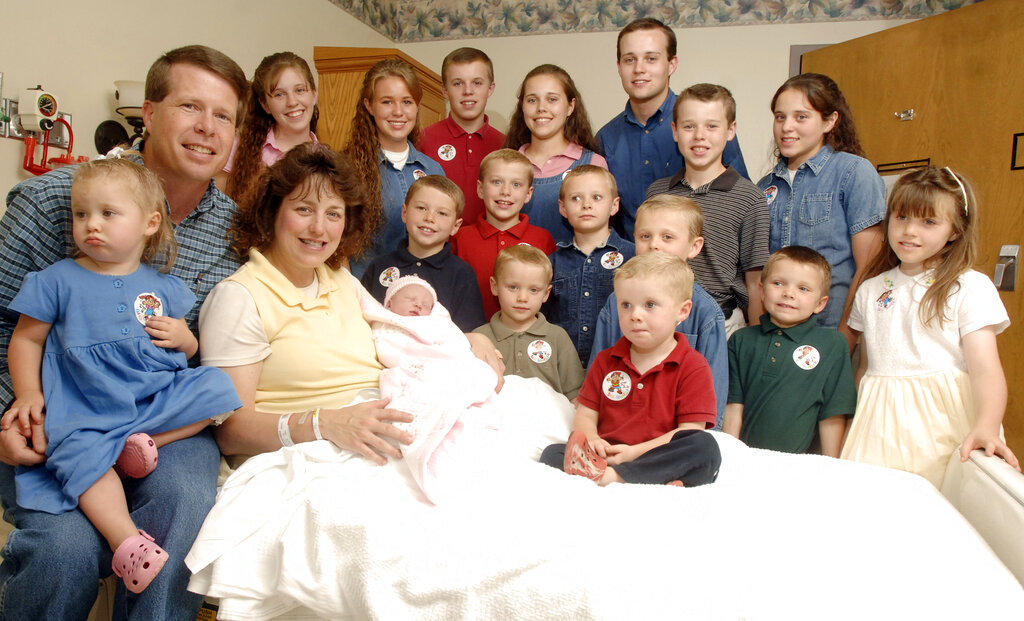 As CrimeOnline previously reported, Duggar's computer allegedly contained 65 child porn images and a two-minute video showing a man engaging in sex acts with two young girls between 5 and 10 years of age. The computer also reportedly had dozens of other images in "unallocated space," meaning someone had tried to delete them.
Faulkner said the images included naked minors and sex acts with minors, with one file, in particular, showing sex abuse involving children as young as 18 months old.
He also detailed an "accountability" program on Duggar's computer that's designed to monitor and report objectionable content to a designated partner.
The program, "Covenant Eyes," is supposed to help people with porn addictions. It was set up to send reports to Duggar's wife, Anna. Faulkner said the program was unable to detect Duggar's activities on the password-protected site he was using.
Duggar's lawyers argued that he has known about the investigation against him since 2019, when agents searched his now-closed used car business in Arkansas.
"Duggar did not flee the district or the country," the lawyers wrote. "In stark contrast, he continued to support his wife and six children while residing in this district and, through legal counsel, he maintained an open line of communication with the Government."
In 2015, Duggar entered a rehabilitation center after he confessed to inappropriately touching his younger sisters when he was a teenager. He was also accused of creating a private, paid Ashley Madison account, a social site made for people wanting to cheat on their significant other.
"Twelve years ago, as a young teenager I acted inexcusably for which I am extremely sorry and deeply regret," Duggar wrote in 2015.
"I hurt others, including my family and close friends. I confessed this to my parents who took several steps to help me address the situation. We spoke with the authorities where I confessed my wrongdoing and my parents arranged for me and those affected by my actions to receive counseling."
He reportedly met up with at least one person he chatted with via his Ashley Madison account and paid her for sex. He later admitted to his infidelity and confessed he had a porn addiction problem.
The allegations resulted in TV network TLC dropping Duggar's family show. He also lost his position as executive director of the Family Research Council, a lobbying group that "champions marriage and family."
Duggar pleaded not guilty to charges of receiving and possessing child pornography. If convicted, he could face substantial fines and up to 20 years in prison.
Check back for updates.
For the latest true crime and justice news, subscribe to the 'Crime Stories with Nancy Grace' podcast. Here is our latest episode.
Join Nancy Grace for her new online video series designed to help you protect what you love most – your children.
[Feature Photo: Josh Duggar/Police Handout]