A Virginia father who failed to protect his 4-year-old boy from a 2018 fatal beating has been found guilty of numerous charges that could land him in prison for years.
According to The Virginian-Pilot, a Norfolk jury found Hank Larkin Smith Jr. guilty last week of homicide and three felony child abuse counts. Smith's stepson, Robert "Robbie" Bolsinger-Hartshorn, who was 14 at the time of the incident, is accused of killing 4-year-old Larkin Carr while his mother, Catherine Louise Seals, and Smith weren't at home.
Seals was Smith's girlfriend and living with him at the time, along with her teen son, toddler daughter, and Larkin's 3-year-old brother.
During the weeklong trial, the defense team attempted to distance Smith from the murder. Smith's lawyer, Kristin Paulding, said that Child Protective Services dropped the ball when it failed to investigate claims from a neighbor that Bolsinger-Hartshorn was violent toward his Larkin and his brother.
"That tells me that Norfolk CPS had that report and either ignored it or it got lost in paperwork. Someone should have been looking at Robbie a month before this ever happened," Paulding said.
CBS 9 reports that CPS replied to the statement and defended its handling of the case.
"Norfolk Child Protective Services' staff thoughtfully and with great care conducted a thorough investigation. It is unfortunate that this attorney is attempting to distract the public from the outcome of her client's case," CPS said.
The prosecution called Seals to testify during the trial. In exchange for her testimony, she took a plea deal. Seals previously pleaded guilty to felony homicide and felony child abuse with serious injuries.
Seals told the court that Smith was rarely home because of his work schedule. She also admitted that she told her son to watch over Larkin when the fatal beating happened. Seals said she and Smith both made the decision not to take Larkin to the hospital, although she now "regrets" the decision.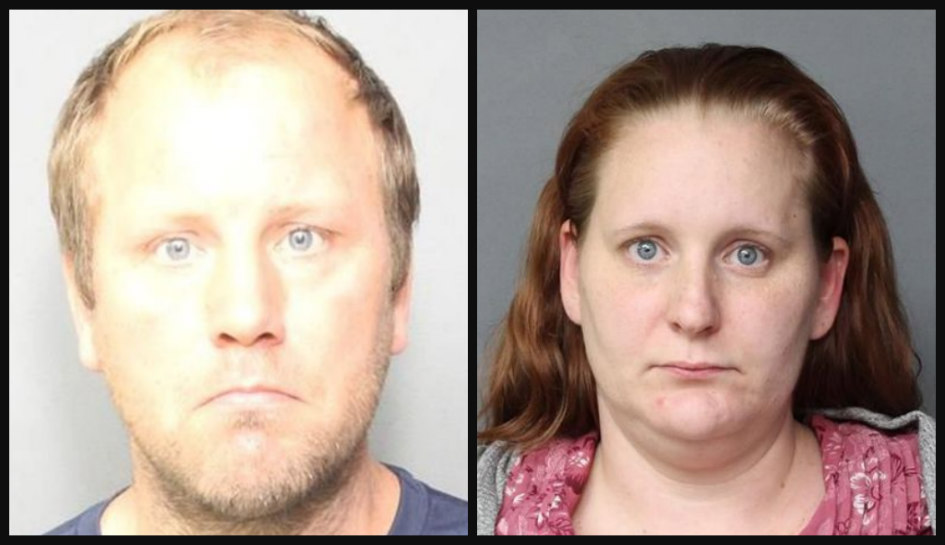 Larkin and his younger brother were staying with their father, Smith, on a trial basis in his Norfolk home when the alleged abuse began. After temporarily living in foster care, the boys moved in with their dad and Seals in July 2018.
Bolsinger-Hartshorn previously waived his preliminary hearing after Norfolk Juvenile Domestic Relations Court Judge Robert Smith III ruled the teen would face charges as an adult.
Bolsinger-Hartshorn is facing a second-degree murder charge. The teen is scheduled to go on trial in February 2022.
Larkin's cousin, Margie Thomas, told CrimeOnline she was relieved to learn that if convicted, the teen would likely get a lengthier sentence.
"I am overwhelmed with joy knowing he is being held accountable and charged as an adult. He took the life of my sweet baby cousin and knowing this gives us peace. We promised to be Larkin's voice and this is the first step to justice."
"Absolutely Nothing" Done to Stop the Abuse: Prosecutors
As CrimeOnline previously reported, Bolsinger-Hartshorn is accused of beating, kicking, slapping, starving, and torturing Larkin, who passed away in November 2018. Seals did "absolutely nothing" to stop the abuse, according to court documents filed at the Norfolk Circuit Court.
Detective Matthew Nordan previously said he spoke to Seals several times following Larkin's death. The detective said Seals changed her story multiple times, but ended up admitting she witnessed Larkin throwing up throughout an entire weekend before he died.
Seals admitted she saw a "brown-reddish substance" in the boy's vomit during one incident. She claimed she didn't take Larkin in for medical help because he didn't have a fever and had slowly started eating again.
Then, on November 12, 2018, Bolsinger-Hartshorn called his mother and said Larkin was unresponsive. Seals, who said she was not at home when her son contacted her, called 911 for assistance.
Larkin was subsequently taken to the Children's Hospital of the King's Daughters (CHKD). Doctors noticed the boy had a black eye and bruises all over his body. He died in the hospital on the same day.
An autopsy noted Larkin had blunt force trauma to his head and abdomen. He had around 70 to 90 bruises on his body, according to WAVY. The autopsy indicated Larkin also had 10 welts on his scalp and a blow so severe that his small intestine ruptured.
When authorities questioned Bolsinger-Hartshorn, he said his mother left him in charge of the two boys on November 9, 2018. He reportedly admitted to punching Larkin repeatedly, slamming a chair into his stomach, and holding his head down.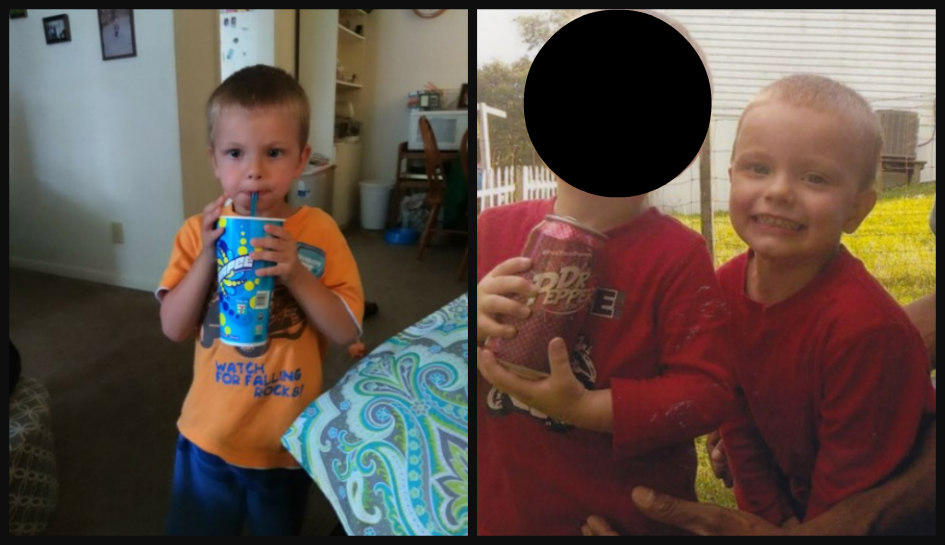 Smith said he typically left his two boys with Seals while he worked. Seals then left the boys in the teen's care on numerous occasions, according to court documents.
Larkin's trip to the hospital in November marked the second time he'd been taken in with injuries. In September 2018, Larkin and his brother were brought into CHKD with noticeable injuries.
Patterns of Abuse and Lies: Prosecutor
Initially, the boys' father and the teen told authorities that the little boys harmed each other while playing, but medical experts said the injuries weren't caused by young children their age.
Prosecutors said the teen consistently abused both boys while watching them over a span from July 2018 to November 2018. He's accused of pushing them, taking away their toys, beating them, and making them hang from pull-up bars.
In 2019, Seals' defense lawyer argued that her bail should be reduced since she wasn't home at the time boy died, but still called emergency services to get him help. Judge Lauri D. Hogge, who said she was "speechless" after reviewing graphic images of Larkin's tiny bruised body, denied the woman's bond.
"I may go vomit," the judge said.
Seals is scheduled for sentencing in December, and as part of her plea deal, her sentence will be capped at 21 years in prison. Smith is scheduled for sentencing on January 14.
Check back for updates.
For the latest true crime and justice news, subscribe to the 'Crime Stories with Nancy Grace' podcast.  Here is a related episode.
Join Nancy Grace for her new video series new online video series designed to help you protect what you love most – your children.
[Feature Photo: Larkin Carr/Family Handout]