A new documentary focusing exclusively on missing Native American girls takes a deep dive into why so many Indigenous females are turning up missing or dead, and why authorities aren't doing more to help stop it.
Henny Scott, Kaysera Stops Pretty Places, and Selena Not Afraid were all found deceased at the Northern Cheyenne and Crow Reservations. Each victim was found in different areas of the Montana reservations and all of their deaths remain a mystery.
In Oxygen's upcoming documentary, "Murdered and Missing in Montana," investigative journalist and former criminal prosecutor, Loni Coombs, takes on the stories of the three young Indigenous girls' untimely deaths and what can be done to help prevent additional deaths on reservations.
Kaysera Stops Pretty Places, 18, was found deceased in Big Horn County in 2019. She was found in a backyard of a home, lying in the open, decomposing. It took five days before her body was found and another 12 days before her family was notified.
According to reports, a jogger stumbled upon Kaysera's body off of Mitchell Avenue and Rangeview Drive. Earlier that night, she was with friends drinking alcohol.
An autopsy report indicated that Kaysera had "no evidence of injury or natural disease," but asphyxia could not be ruled out. Kaysera's cause of death remains undetermined.
Distinguished Scholar of Applied Forensics at Jacksonville State University, JoScott Morgan, lends his expertise during the 90-minutes documentary. According to Morgan, the young girls highlighted in the documentary have heartbroken families who simply want answers. How did their children die? How does a healthy teen end up dead without reason?
Morgan surmised there could be a number of reasons for the unsolved deaths, including the possibility of the victims drinking alcohol laced with drugs.
"Date rape drugs like GHB," Morgan said. "In two of the cases involved in the documentary, there was alcohol involved. What if they were given some type of alcohol with these drugs, which are, by the way, colorless, odorless, and tasteless. They essentially render them unconscious."
In January 2020, Big Horn County Sheriff's Office announced that remains belonging to Selena Not Afraid (Bell), 16, were discovered during a grid search of an area southwest from an Interstate 90 rest stop between Billings and Hardin, where she was last seen. They said foul play is not suspected in her death.
Morgan, however, questions whether Selena met someone dangerous who may have drugged her and became scared when the drugs took effect on her.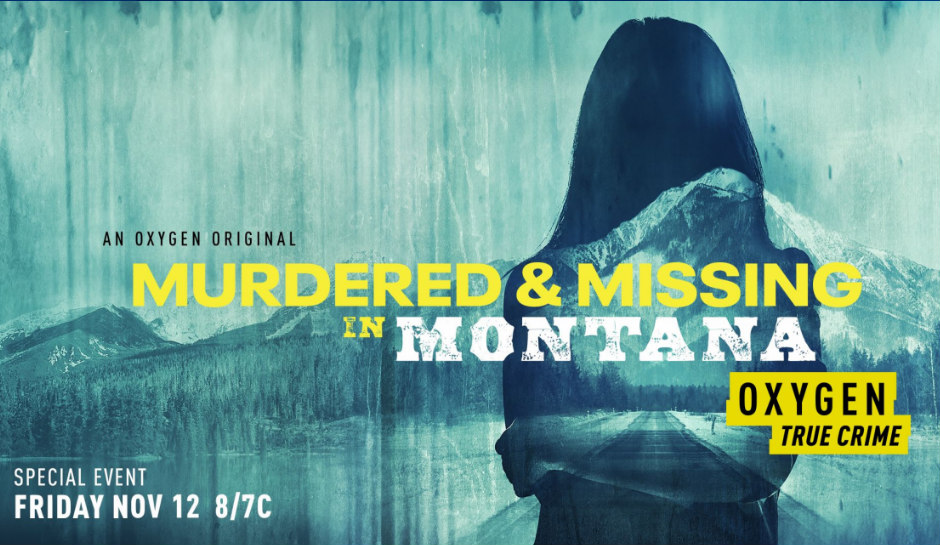 "These drugs are highly sensitive and they do not stay around (in your system) very long, so it's not like you're talking about something like cocaine or morphine or heroin, that you can find in the system after death. That's really troubling to me and I wonder if authorities are doing a thorough enough screening," Morgan continued.
In December 2018, 14-year-old Henny Scott, a "tomboy" with a winning smile and heart, disappeared from a Northern Cheyenne reservation after hanging out with friends. Two weeks later, she was found deceased behind a home in Muddy Creek. Her official cause of death was listed as hypothermia and ruled an accident.
Although federal authorities declined to seek charges in connection with death, Henny's parents believe that foul play was involved.
Henny's story is only one of the thousands of examples of Native American women and girls who have vanished. According to the New York Times, the National Crime Information Center reported in 2016 that over 5,700 indigenous females were reported missing.
Yet, just 116 of the cases were located in the U.S. Department of Justice missing persons database.
The Centers for Disease Control and Prevention reports that Native American women and girls are killed at 10 times the rate of any other ethnicity in the nation. They are also twice as likely to become victims of sexual assault.
Homicide is the third-leading cause of death among Native American females.
Morgan says it's possible that some of the girls have been sex-trafficked, given the proximity of the reservations to open highways.
"Many of these reservations are adjacent to interstates and highways. That increases the opportunity for people to pass through. If they are looking to victimize one of these victims, they can hop off (the interstate) and hop back on," Morgan said.
"The fact that you have people who have access to these Native American reservations and can come and go as they please without being held accountable makes it quite easy for strangers to victimize young women."
Morgan added that the FBI has become involved with some of the cases, along with tribal police, but there is a question of resources and how much effort investigators want to put into the cases.
"Do they have the will? Do they have the resources that they want to push forward? In the wake of all these deaths, you have these families–they have little or no hope."
In addition to Morgan, the show will feature interviews from the victims' parents, local law enforcement, and activists.
Watch "Murdered and Missing in Montana" on Friday, November 12 at 8/7c on Oxygen.
[Feature Photo: Family Handout]