A father on trial for the death of his son claims that his girlfriend brainwashed him and made him abuse the boy, but denies causing harm that led to this child's death.
Thomas Hughes and his girlfriend, Emma Tustin, are accused of killing Hughes' son, 6-year-old Arthur Labinjo-Hughes. The child died on June 17, 2020, from a brain injury allegedly caused by the defendants. Both Hughes and Emma are currently on trial at the Coventry Crown Court in England.
Hughes blames Tustin for the tragedy, BirminghamLive reports. During court last week, Hughes claimed that Tustin mentally abused and gaslighted him during the times they were together. Hughes added that Tustin pushed him to carry abusive discipline routines against his son, including starving him, feeding him excessive amounts of salt, withholding water, and physically abusing him.
The prosecution asked the defendant why he never stepped in to save his son.
"When I went to – I was led to believe it wasn't as bad as what I was thinking it was," Hughes said, according to BBC News.
Prosecutor Jonas Hankin QC asked Hughes if he valued what Tustin thought over the care of his own son. Hughes said that "toward the end" he "probably did."
Arthur was placed in his father's care after the boy's mother, Olivia Labinjo-Halcrow, was arrested for allegedly killing her new boyfriend in February 2019. Hughes and Arthur then moved into Tustin's home in Solihull (West Midlands). The abuse allegedly began shortly after.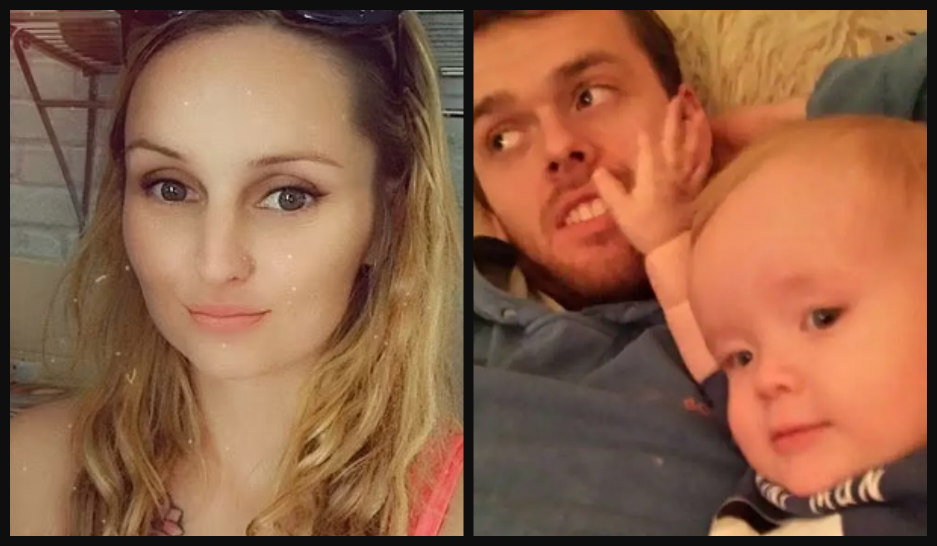 Arthur's grandmother noticed the abuse, according to DailyMail, and contacted the police. Social workers went to the boy's home a few months before his death but didn't remove him from the home.
Hankin told the court that Hughes and Tustin devised a plan to have Arthur lie to the social workers when they arrived to check on him.
Although both Hughes and Tustin deny murdering the victim, Hughes reportedly admitted that he applied pressure to Arthur's neck after learning the technique through an Australian show.
He also admitted that he made his son stand hours alone in the hot sun while wearing a Onesie, and during another incident, made him stand alone in a hallway for 14 hours.
"You watched him decline from a happy, chubby, healthy, active boy to a desperately sad, thin, weak, miserable, child," Hankin said.
Hughes said he wasn't aware of who Tustin actually was and wasn't aware of her past when they moved in together.
"If I knew the kind of person Emma Tustin was I wouldn't have been there. I was not aware of her involvement with police. Not aware of her suicide attempt. Not aware she had other children. I was not aware of her personality," Hughes said.
According to court documents, Tustin has four of her own children and was pregnant with Hughes' child, but ultimately got an abortion.
Tustin previously claimed that Arthur fell and injured himself while standing alone in a hallway, which caused his death. Arthur "banged his head while on the floor on all fours," Tustin said.
Consultant neuropathologist Daniel Du Plessis called the notion "inconceivable" and added there was no way the child died as Tustin suggested. Instead, Du Plessis said the boy likely died after being slammed and shaken with extreme force.
During court last week, while Hughes continued to play down his involvement, Hankin shared text messages Hughes sent to Tustin.
"You messaged Emma to 'dig Arthur's grave', 'I'll take his neck off', to 'gag him with rope and a sock in his mouth', 'kid is getting it when I get back,'" Hankin said.
Hughes subsequently admitted to sending the messages.
"The things I have accepted, I am disgusted in. No parents should act like I did. I cannot see my son ever again because of this, it is horrible. Emma's behaviour was disgusting – she gaslighted an awful lot of people."
The trial continues. Check back for updates.
For the latest true crime and justice news, subscribe to the 'Crime Stories with Nancy Grace' podcast. Here is our latest episode. 
Join Nancy Grace for her new online video series designed to help you protect what you love most – your children.
[Feature Photo: Facebook]