An Indiana man has pleaded guilty to murder under a plea agreement that would spare him life in prison if approved.
Justin Miller appeared in court Monday and admitted to killing his family member's 11-month-old daughter, Mercedes Lain, while he was supposed to be babysitting her in August.
As CrimeOnline previously reported, police found Mercedes dead in a remote wooded area in Starke County in August, after she had twice been reported missing; first by an unknown person, and then on Sunday by her father.
During court, Miller said he was babysitting Mercedes and arguing with his girlfriend when the baby began crying. He reportedly admitted to striking the baby a few times with a backhand, causing the baby's head to hit a wall. She died shortly after.
Miller said he woke up and rolled a synthetic marijuana joint, then noticed the baby was dead. He then took Mercedes to the wooded area and buried her, after borrowing gas money from a neighbor.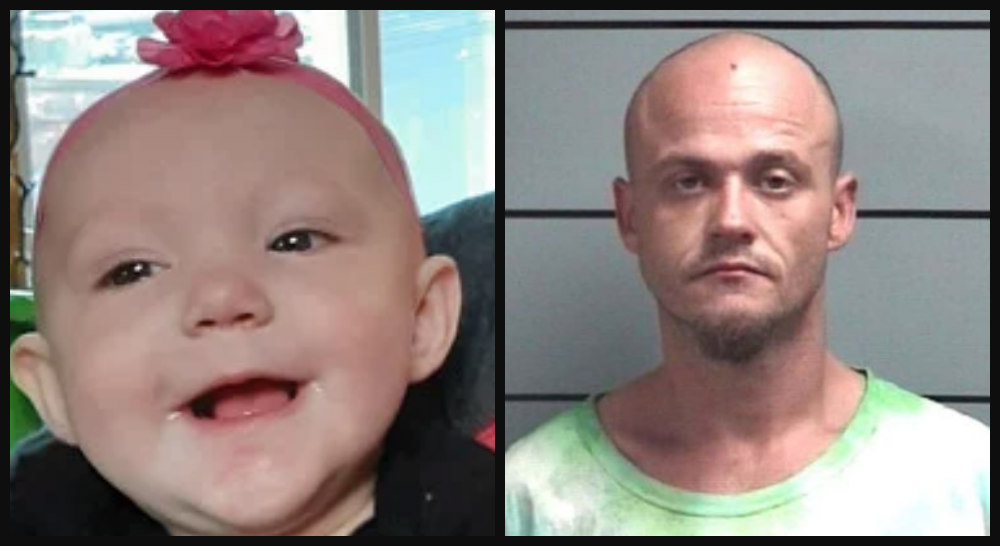 According to ABC 57, a judge will still need to approve Miller's plea agreement. If the judge is willing to accept the terms of the plea deal, Miller faces a minimum of 45 years in prison and a maximum of 65 years. He is scheduled to return to court in January.
"It's just not good enough to plea out like that," Mercedes' grandmother, Angela Owens, said. "I just can't see how the court's going to accept a plea from him."
"I'm blown away, I don't understand how. I guess for him, maybe a plea might be good, but a plea is just not good for us."
An affidavit for probable cause indicated that Mercedes' parents, Kenneth Robert Lain, 41, and Tiffany Jo Coburn, 32, are facing Level-6 felony charges for neglect of a dependent. The parents told detectives that they left the baby in Miller's care at an apartment in Mishawaka, with plans to pick her up later.
According to ABC 57, Miller is Kenneth Lain's cousin.
"Both parents attempted to get a hold of Miller numerous times and could not contact him," the affidavit says. "They finally contacted him on Sunday, and Miller advised that he had dropped [Mercedes] off with a neighbor since Lain and Coburn weren't home. No one has seen [Mercedes] since."
After police tracked Miller down at a friend's house, he reportedly said the infant's parents were going through a rough time with Mercedes. He claimed he offered to babysit but then left Mercedes with a "heavy set white female" that he had seen before with Mercedes' parents.
Miller's story changed numerous times, according to police.
The affidavit indicated that both Lain and Coburn refused to turn calls to police and were "uncooperative in looking for their child." Coburn was later arrested outside of an Economy Inn, where she stayed with her other children. She allegedly admitted that she and Lain had been communicating with Miller over Facebook messenger.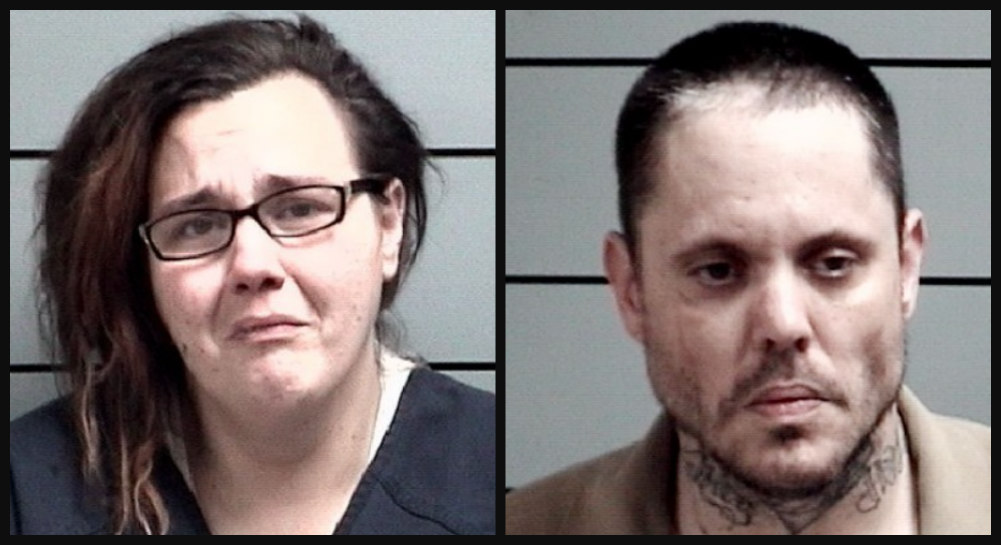 Miller was subsequently arrested at the same Economy Inn as Coburn. Lain was arrested a few days at a Red Roof Inn.
A few days later, police discovered Mercedes' body. On August 30, Miller's charges were upgraded to murder.
"They are definitely not good parents," Owens, who is Coburn's mother, told The Daily Beast. "They didn't need to have a child."
"We tried everything in our power to get this baby taken away from them," Owens continued. "We have called [child protective services] many times. There's nothing more that we could have done than what we did. We have gone beyond our power in doing what we could to help this baby."
In 2016, Lain pleaded guilty in an unrelated case to neglect when it was found that a 20-year-old man sexually abused Lain's 12-year-old daughter. According to court records, Lain and his then-wife, Mary Lain, knew the abuse was happening and did nothing to stop it — even letting him live at their home for two months.
Mary Lain also pleaded guilty to neglect, and 20-year-old Angel Delapaz pleaded guilty to child molestation. The 12-year-old later gave birth to a son fathered by Delapaz.
Meanwhile, Owens is pushing for Miller's plea deal to be rejected.
"I mean, an innocent child. My innocent grandchild. How could you just do that and expect, okay, you do forty-five years and get out and you're fine? Where's my baby at? Where's her time? Where's her life?"
Check back for updates.
For the latest true crime and justice news, subscribe to the 'Crime Stories with Nancy Grace' podcast.
Join Nancy Grace for her new online video series designed to help you protect what you love most — your children.
[Feature Photo: Mercedes Lain/Handout]