*Editor's Note: The missing child's name was incorrectly listed as Hannah. The story has been updated to reflect the correct information*
Harmony Montgomery hasn't been seen since 2019, according to police, but was only reported missing in late 2021.
Earlier this month, police arrested Adam Montgomery, 31, on charges of felony second-degree assault, interference with custody, and two charges of endangering the welfare of a child, pertaining to his daughter, Harmony.
"Although an arrest has been made, the search for Harmony continues," the Manchester Police Department said.
Court documents released, along with interviews, provide a timeline of Harmony's life, which began tumultuously before she was even born.
September 2014
Harmony is born on June 7, 2014, but issues with social services began months before. Harmony's mother, Crystal Sorey, was arrested while four months pregnant for trying to protect Harmony's father, Adam Montgomery, after he shot someone during a drug deal.
Earlier that year, on January 24, Adam Montgomery shot 28-year-old Robert Jacobs in the face after meeting up for heroin. Jacobs survived. He told police that Montgomery agreed to meet up and buy the drugs but instead, tried to rob him.
Montgomery was eventually charged with armed assault and related charges. He was given an 18-month suspended sentence while Sorey's charges were dropped.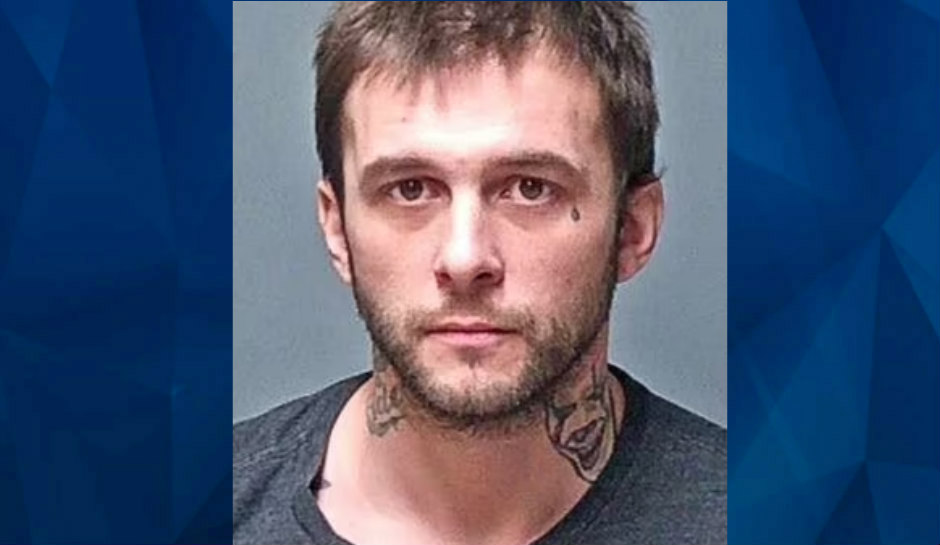 July 2018 
Sorey loses custody of Harmony to the Massachusetts Department of Children and Families due to drug abuse. Harmony and her younger brother, Jamison, were placed in foster care, where they reportedly were bounced around through several different homes.
Harmony took on a protective role with her younger brother and made sure he was taken care of, according to her younger brother's adoptive parents.
February 2019
Harmony goes home to her father after the state allows him to gain full custody.
April 2019
Sorey has a FaceTime chat with Harmony. The pair haven't spoken since. Sorey later tells police that Harmony appeared frightened during the chat.
June 2019
Reporter Blair Miller and his partner Jonathan start fostering Jamison. They begin communicating with Sorey after learning how close Jamison and Harmony are.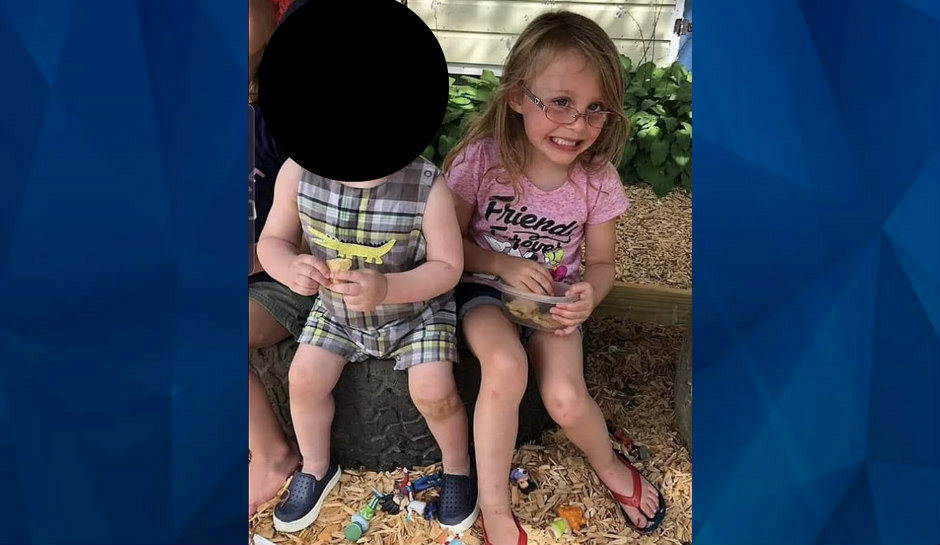 July 2019
Montgomery's uncle, Kevin, noticed Harmony had a black eye while she lived with her father in Manchester, New Hampshire. Kevin later tells police that Adam Montgomery left with Harmony and broke off contact with him and several other family members.
"'I bashed her around this house,'" Kevin recalled Adam saying at the time.
Kevin said Harmony "looked like a scared puppy" the last time he saw her. He notified the state Division of Children, Youth, and Families, according to what he told police.
November 2019
Blair and Jonathan Miller officially adopt Jamison. They reach out to Sorey because Jamison asked to send a Christmas card to Harmony. Sorey informs them that she hasn't been able to reach Harmony for months.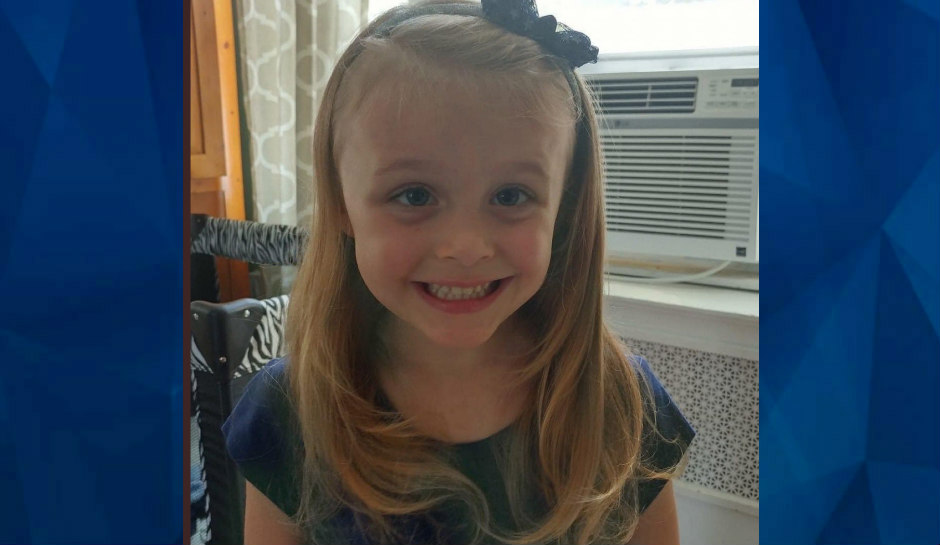 Summer 2020
The Millers continue to communicate with Sorey. She tells them she still hasn't been able to reach Harmony. The Millers offer to adopt Harmony again.
September 2021
The Millers reach out to Jamison's biological aunt about Harmony. The aunt reportedly tells the Millers that she hasn't seen Harmony in around two years.
The couple also attempts to find Adam Montgomery, and his wife, Kayla, on social media. Once the Millers reach out, they are reportedly blocked and ignored.
 October 2021
Adam Montgomery separates from Kayla Montgomery.
"Kayla claimed Adam was living in a sober house and had then left the area to live in Maine with another female," police wrote in an affidavit.
November 2021
Sorey reportedly files a missing persons report and writes a letter to the mayor in an attempt to find her daughter.
Manchester school officials say they have no records of Harmony attending school in the district. Authorities attempt to track down Adam Montgomery.
"An employee of the Manchester Police Department contacted DCYF and learned of previous addresses associated with Adam," police wrote in an affidavit. "Manchester Police officers checked those addresses, but were unable to locate Adam or (Harmony)."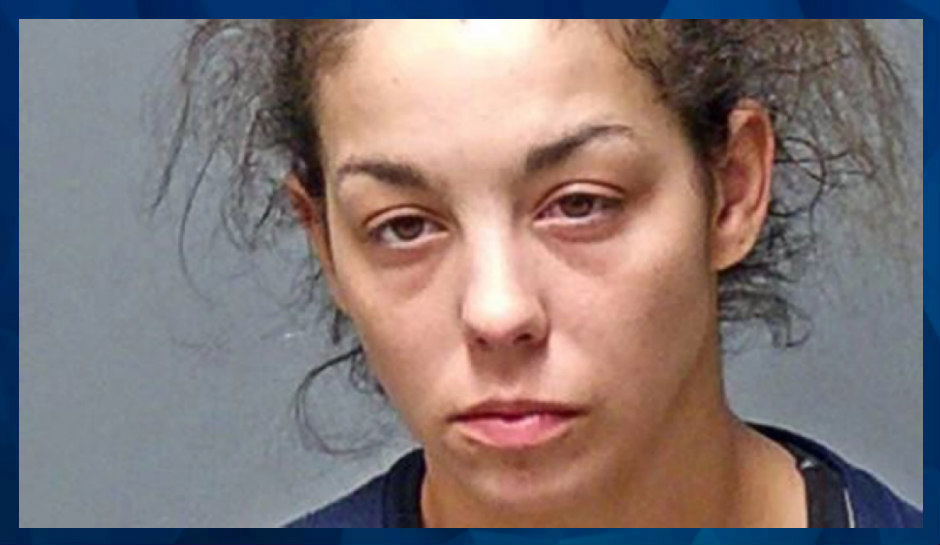 December 2021 
DCYF contact the police after the agency is unable to find Adam. Police learn during investigations that no one has seen Harmony since 2019.
"Consequently, the Manchester Police Department initiated an investigation into the whereabouts of [Harmony]," police wrote. "Over the following days, members of the Manchester Police Department learned that [Harmony] had not been physically seen since October/November 2019."
Montgomery's brother and uncle tell investigators about the prior abuse incidents between Adam and his daughter. Police ultimately find Adam Montgomery sleeping in his car with a new girlfriend.
Adam Montgomery reportedly told police that Harmony's mother came to "pick her up in Manchester, NH around Thanksgiving 2019." Montgomery claimed he hadn't seen his daughter since.
Police say Adam Montgomery's statements were inconsistent and secretive, with the suspect telling them things such as, "I have nothing to say" and, "If I'm not under arrest, I'm leaving."
January 2022
After speaking with family members and reviewing evidence, police arrest Adam Montgomery for the 2019 alleged child abuse incident.
Following Montgomery's arrest, police arrest Kayla Montgomery for allegedly receiving over $1,500 from the Supplemental Nutrition Assistance Program (SNAP), from December 2019 to June 2021.
Police say Harmony was no longer living with her stepmother during those dates but Kayla, who has three of her own children with Adam Montgomery, continued to receive the benefits on behalf of Harmony.
Also during early January, police visit a home off of Gilford Street in Manchester, where Harmony once lived with his father. Investigators spend several hours searching inside and dug a hole in the backyard, according to area residents.
Police return to the Gilford Street home on January 8 to conduct additional searches.
Harmony Remains Missing 
Meanwhile, investigators have been unable to locate Harmony. She's described as standing around 4 feet tall and weighing 50 pounds. She has blond hair and blue eyes. She is blind in her right eye and should be wearing glasses.
The most recent photographs available were taken when she was 5 years old.
A $90,00 reward for information on Harmony's whereabouts is being offered. Anyone with information is asked to contact the police tipline at 603-203-6060.
For the latest true crime and justice news, subscribe to the 'Crime Stories with Nancy Grace' podcast.
Join Nancy Grace for her new online video series designed to help you protect what you love most — your children.
[Feature Photo: Harmony Montgomery/Twitter]