Police have remained mostly mum while investigating 7-year-old Harmony Montgomery's disappearance, but they continue to focus on a particular house in New Hampshire where she was last seen alive.
Over the past few days, investigators took specialty equipment and tools to the Manchester residence off of Gilford Street, where Harmony lived with her father in November 2019. The equipment included a ground heater that helps thaw soil, among other tools designed to find evidence, NBC Boston reports.
Police sealed off the area with crime scene tape and began digging a large hole in the backyard,  It's unclear whether any evidence connected to the case was recovered at the home.  Police said the Evidence Response Team is on-site, as well as FBI agents assisting in the search.
FBI Evidence Response Team is here at the Harmony Montgomery search in Manchester, New Hampshire.
Police thawed the frozen ground in the backyard with hot water piping. Tents set up now. pic.twitter.com/zlC5HrsDlP

— Brian Entin (@BrianEntin) January 10, 2022
"If you just have any kindness in your heart, if you know anything about my baby, please I'm begging you to come forward so she can come home," Harmony's mother, Crystal Sorey, said. "I just wanted her to have a better life than I did. And when she comes home I'll make sure I give her that."
As CrimeOnline previously reported, Sorey reported Harmony missing on November 18, 2021. Sorey and other family members haven't seen Harmony since 2019.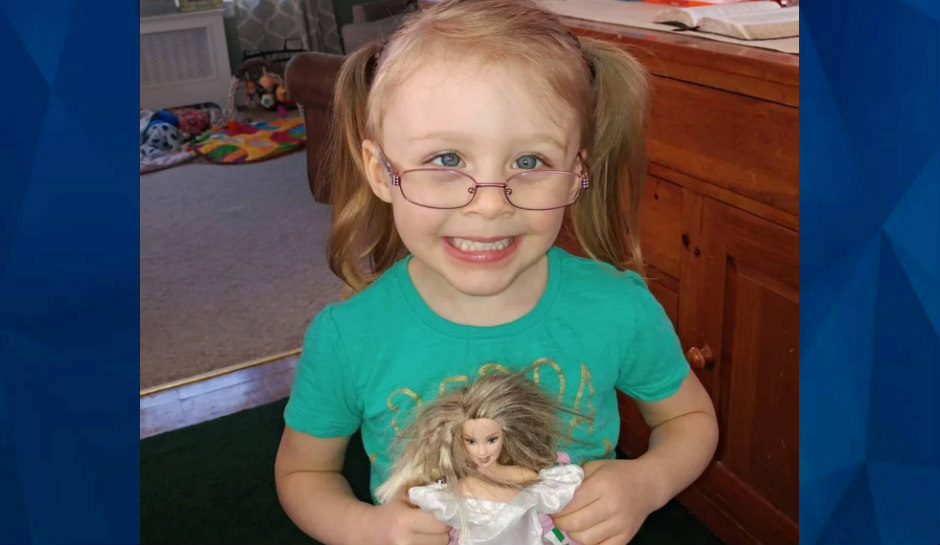 Sorey told police that Harmony's father, Adam Montgomery, had physical custody of  Harmony and she couldn't get in touch with him. She added that she lost custody in 2018 due to drug issues.
Both Adam Montgomery and his estranged wife, Kayla Montgomery, have been arrested in connection to the case. Adam, who claimed he dropped Harmony off with her mother in 2019 and never saw her again, is facing assault charges after he allegedly hit his daughter in front of his family members in 2019.
Kayla has been charged with welfare fraud after she allegedly kept receiving benefits for Harmony.
According to ABC 5, Kayla received over $1,500 from the Supplemental Nutrition Assistance Program (SNAP) from December 2019 to June 2021. Police say Harmony was no longer living with her stepmother during those dates.
Kayla told investigators that she hasn't seen Harmony since 2019, after she split up with Adam Montgomery.
Harmony was last seen in October 2019 at the Gilford Street home, during a family spat. It's the same house police went back to at least twice since Harmony's disappearance.
Harmony's uncle, Kevin Montgomery, said she "looked like a scared puppy" the last time he saw her, with a black eye.
Harmony is described as standing around 4 feet tall and weighing 50 pounds. She has blond hair and blue eyes. She is blind in her right eye and should be wearing glasses. The most recent photographs available were taken when she was 5 years old.
A $94,00 reward for information on Harmony's whereabouts is being offered. Anyone with information is asked to contact the police tipline at 603-203-6060.
For the latest true crime and justice news, subscribe to the 'Crime Stories with Nancy Grace' podcast.
[Feature Photo: Facebook/Harmony Montgomery]