The Georgia Supreme Court heard arguments Tuesday in connection with Justin Ross Harris, a Cobb County man convicted of leaving his son in a hot car to die.
The Supreme Court justices are now trying to discern whether Harris' sexting activities with other women, including underage girls, was too prejudicial during his previous trial. In 2016, Harris was convicted and sentenced to spend life in prison for the death of his toddler son, Cooper. He's now seeking a new trial.
During Tuesday's session, Justice Nels Peterson asked Cobb County prosecutor Linda Dunikoski several times to explain how sexting was intertwined with the child's murder.
"There is overwhelming evidence that he murdered his child and that comes from a number of things he did throughout that day," Dunikoski said.
Chief Justice David Nahmias quickly responded, apparently surprised by Dunikoski's choice of words.
Nahmias: "You're really going to say the evidence of intent here was overwhelming?"
Dunikoski "No, you're absolutely right. I misspoke…Viewing the evidence as reasonable jurors would view it, there is a high probability the sexting messaging evidence did not contribute to the murder verdict."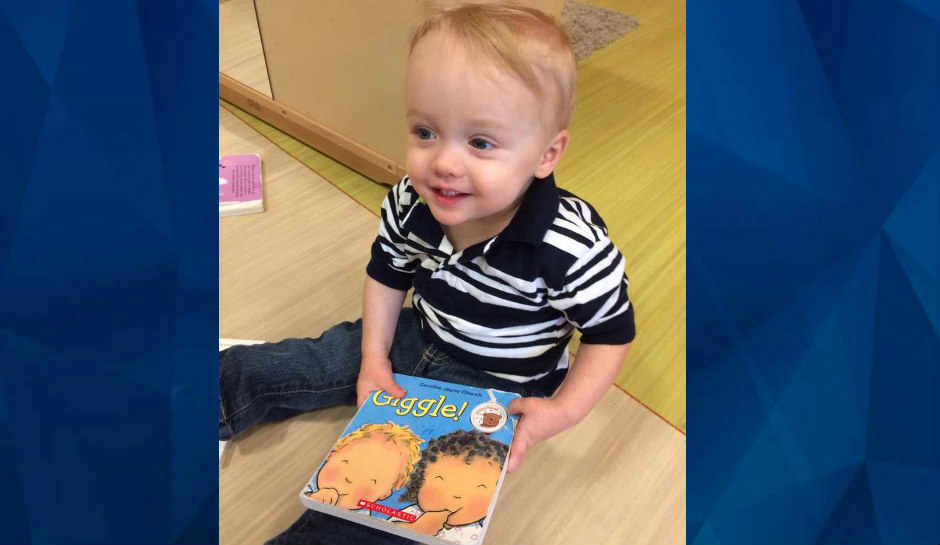 "This is a terrible person," Justice Nels Peterson said. "And I will say you did a remarkable job of proving he's a terrible person. But proving he is a terrible person isn't the same as proving he murdered his child."
"But maybe messages with underage people, evidence of prostitutes and all of that was so much more prejudicial than it was probative."
As CrimeOnline previously reported, Harris, who worked at the Vinings Home Depot headquarters as a web designer, left Cooper inside a hot SUV in the parking lot of the headquarters office on June 18, 2014. He walked into his office without looking back.
At lunchtime, Harris dropped a bag of light bulbs in his car. He opened the vehicle door, tossed the bag in, and closed the door without checking on the toddler.
Later that afternoon as he drove home from work, Harris pulled his SUV over into the Akers Mill Square shopping center on Cobb Parkway and began screaming as he pulled his child from the vehicle.
According to witnesses, Harris attempted CPR, although it was apparent Cooper was already deceased. A bystander also attempted CPR but later testified he could tell Cooper was dead.
"Justin was witnessed yelling, 'Oh my god what have I done,'" the warrant read. "He then began doing CPR on the child. EMS responded to the scene. It was obvious that the child was deceased."
Police arrested Harris the same day. He was charged with malice murder and child abuse.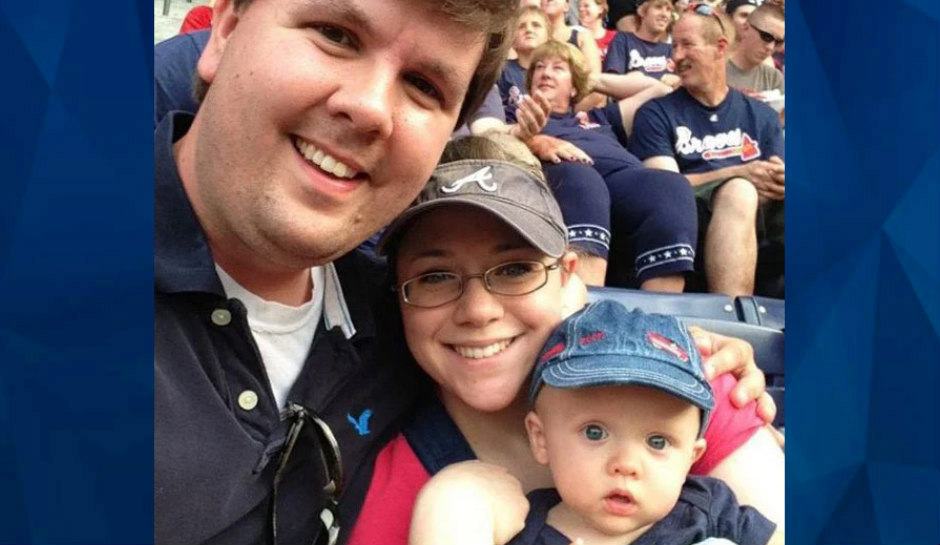 According to Harris, he forgot to drop his son off at daycare and didn't notice the boy was still inside the vehicle until he drove away from work at around 4:15 p.m.
Harris insisted it was a terrible accident, but prosecutors during his 2016 trial said he wanted the child out of the way so he could be single and pursue women.
Experts testified that the boy was likely dead by noon, given that the temperatures inside the car had reached around 98 degrees. Prosecutors said the car had a strong smell of "death" inside, which would have been impossible for Harris not to immediately notice.
Other experts, however, argued that the smell of death would have taken much longer to come about.
Prosecutors said Harris wanted to be free of responsibility and planned in advance how he would kill his son.
During the trial, jurors listened intently to testimony from eight women who had contact with Harris. Some had sex with Harris, who was married at the time, while others testified that they exchanged sexually explicit texts and naked photos with him.
In 2016, Harris was sentenced to life in prison without the possibility of parole.
Harris and his lawyer have said for years that "prejudicial testimony" made it an "absolute impossibility" for him to receive a fair trial.
The defense team previously argued that showing evidence of affairs and sexual addiction tainted the jury's view of Harris and had nothing to do with Cooper's death.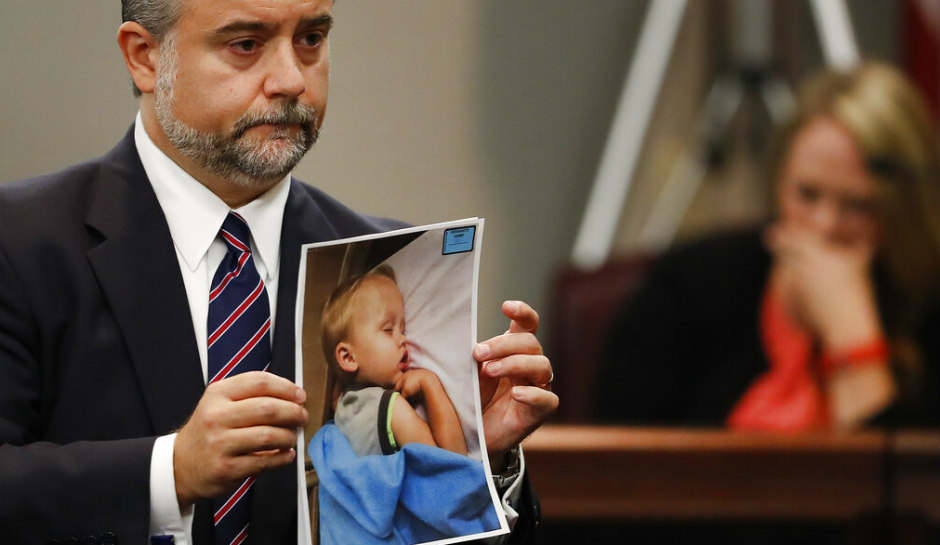 In May 2021, a Cobb County judge denied Harris' request for a new trial, leading to the latest Supreme Court session.
In December 2021, a documentary entitled "Fatal Distraction" was released by award-winning film director and producer Susan Morgan Cooper. The documentary shines a spotlight on a relatively new phenomenon called "Forgotten Baby Syndrome."
David Diamond, a University of South Florida professor who has been studying the syndrome for decades, explained that it happens when a parent or caregiver loses awareness that the child is in the car. The syndrome typically occurs when there is a change in schedule, Diamond said.
"It's our brain habit system. It allows you to do things without thinking about it. That plan we have to stop a habit seems to get suppressed. We lose awareness of our plan to interrupt that habit. These different brain systems actually compete against each other," Diamond previously told ABC.
Harris' former wife, Leanna, who appears throughout the documentary, stressed that the media and even police created a false narrative at the beginning of the investigation, which swayed the public to push for a conviction.
Specifically, Leanna recalled reports of Harris searching the Internet for hot car deaths and children. It's something that she said was completely untrue and fabricated, among other inconsistencies.
The Supreme Court is scheduled to issue its decision within the next few months. Check back for updates.
For the latest true crime and justice news, subscribe to the 'Crime Stories with Nancy Grace' podcast. Here is a related episode. 
Join Nancy Grace for her new online video series designed to help you protect what you love most – your children.
[Feature Photo: Handout/Justin and Cooper]