The disappearance of 5-year-old New Hampshire girl, Harmony Montgomery, has been narrowed down to a 13-day window, according to prosecutors.
The Manchester Attorney General's Office announced Monday that Harmony disappeared at some point between November 28, 2019, to December 10, 2019. The timing coincides with when Harmony's father, Adam Montgomery, and his estranged wife, Kayla Montgomery, were evicted from their home in Manchester, New Hampshire.
Along with Harmony, three other children belonging to the couple lost their home. Witnesses said they saw the Montgomery couple and Harmony living in a car after the eviction, CBS 3 reports
Meanwhile, Kayla Montgomery made her first court appearance Monday. She's facing both felony and misdemeanor charges for allegedly collecting government benefits in Harmony's name, after the child was no longer living with her.
Also Monday, Assistant Attorney General Jesse J. O'Neill said that Harmony was seen with both Kayla and Adam Montgomery on at least one date they failed to reveal, the Boston Globe reports. The pair told police the last time they saw Harmony was Thanksgiving 2019, when Adam drove her to her mother Crystal Sorey's house in Massachusetts.
"We know that is not true,'' O'Neill said Monday. "There is at least one individual who has told the Manchester Police Department they saw Harmony with [Kayla and Adam Montgomery] after that date."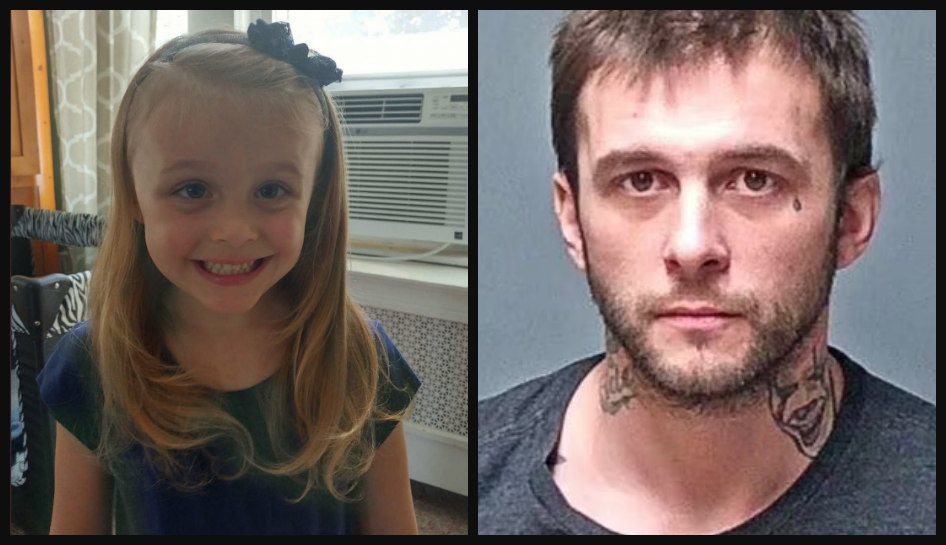 As CrimeOnline previously reported, Harmony was reported missing in November 2021 after Sorey contacted the Manchester Police Department. She also sent emails to the mayor as well as to DCYF. Sorey claimed she lost custody of Harmony in 2018 and Adam Montgomery subsequently gained full custody in 2019.
According to Sorey, Adam Montgomery blocked her from social media, blocked her calls, and refused to answer any questions about Harmony. The report prompted an investigation and police learned that the last time Harmony was seen was in late 2019, while reportedly being abused by her father.
Family members claim they witnessed Adam strike Harmony when she couldn't keep her baby brother from crying. Adam also allegedly made the child clean a toilet with her toothbrush. Harmony's uncle said he contacted police after the incident, but nothing ever came from it.
Afterward, Montgomery refused to speak with several members of his family and kept them away from Harmony.
Police recorded 29 calls from the home Adam and his family lived at, in Manchester from 2018 to 2021. Often, the calls were made by neighbors.
DCYF was involved twice in August 2019, and Manchester police filed a formal complaint to the agency the following month citing "clutter and empty food containers in every room."
The report said, however, that "all three children appeared clean and fed."
The August report also stated that the family was using a generator for electricity but that there was food and everyone appeared healthy.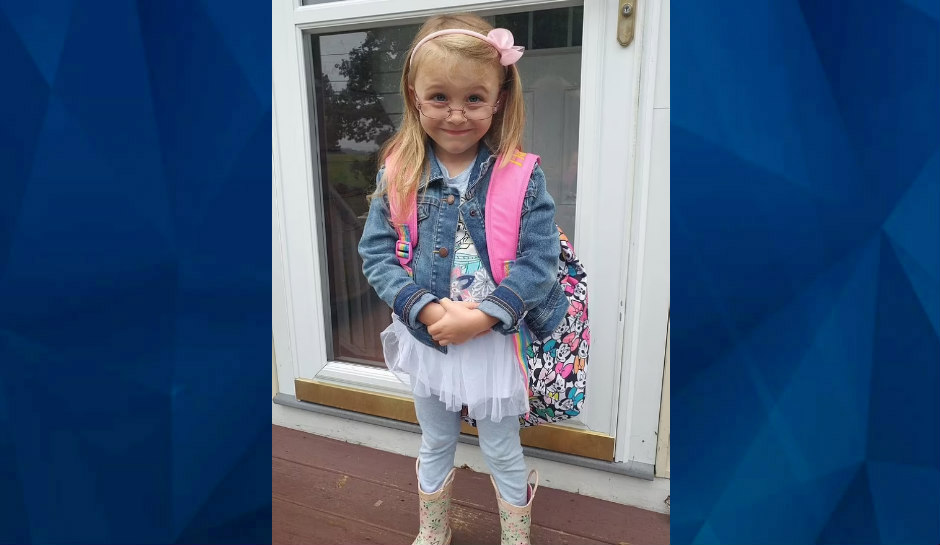 Four of the calls to the house were made by Adam Montgomery, for domestic disputes and a missing vehicle.
"Any time there is a critical case of a child, regardless of who the child is or the timing, we always do an internal review," Sununu said during a press conference Wednesday.
"And I've instructed DCYF to already start that process to do that … not just where were we in this specific case, but was there any point where information wasn't being transmitted? Was there any point where we hit a roadblock and/or didn't respond to something, or anything like that?"
Earlier this month, police arrested Adam for the alleged 2019 assault on Harmony. He remains behind bars but denies knowledge of his daughter's whereabouts.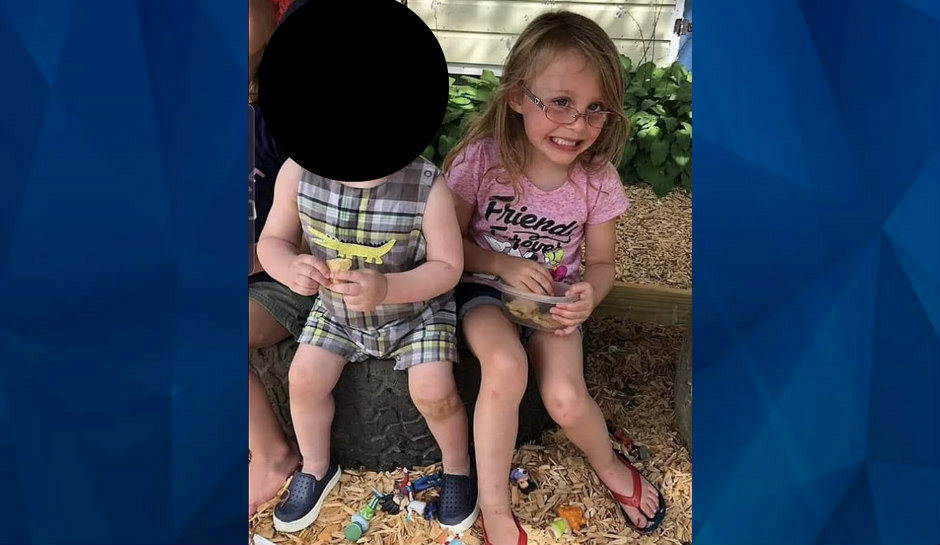 One of the Last Known Sightings
One of the last known sightings of Harmony happened in October 2019 at a home off of Gilford Street in Manchester, New Hampshire, after a family spat broke out. The girl's uncle, Kevin Montgomery, said Adam Montgomery then left with Harmony and broke off contact with several family members.
Kevin Montgomery said Harmony "looked like a scared puppy" the last time he saw her.
Harmony is described as standing around 4 feet tall and weighing 50 pounds. She has blond hair and blue eyes. She is blind in her right eye and should be wearing glasses. The most recent photographs available were taken when she was 5 years old.
Anyone with information is asked to contact the dedicated tip line at any time 24/7 at 603-203-6060.
Read all of CrimeOnline's Harmony Montgomery Coverage Here. 
For the latest true crime and justice news, subscribe to the 'Crime Stories with Nancy Grace' podcast.
[Feature Photo: Facebook/Harmony Montgomery]