Stanislaus County District Attorney Birgit Fladager announced Monday that a jury member who served during convicted killer Scott Peterson's trial will be granted immunity in exchange for her testimony, which could determine if Peterson gets a new trial.
Richelle Nice, who served on the jury during Peterson's 2004 murder, will be offered immunity ahead of Peterson's February 25 evidentiary hearing.
As CrimeOnline previously reported, Nice failed to disclose during jury screening that she obtained a restraining order against her boyfriend's former girlfriend in 2000 for harassment. She was pregnant at the time of the restraining order but denied any involvement in any crime-related incidents.
In August 2021, the California state Supreme Court overturned Peterson's death sentence due to "significant errors" in jury selection.
"Juror No. 7 committed prejudicial misconduct by not disclosing her prior involvement with other legal proceedings, including but not limited to being the victim of a crime," the order read.
Nice was initially an alternate juror, but she was given a seat when another juror was discharged. She later wrote a book about her experience.
According to Peterson's attorneys, Nice "worked hard" to get on the jury. She reportedly claimed she was willing to serve despite her employer telling her she wouldn't be paid for time missed from work.
"I don't think you can make a cogent argument that somebody who is pregnant and has been the victim of violence can go into a trial and at the very least not feel some bias towards a circumstance where a victim is a pregnant woman who basically had violence occur,' Peterson's attorney, Pat Harris, told KTLA.
Nice previously said that without immunity, she would use the Fifth Amendment to protect herself from incrimination. With immunity, she's required to answer questions while on the witness stand. Failure to do so could result in contempt of court.
After the evidentiary hearing, which is slated to last a week, the judge has three months to decide if Peterson will get a new trial.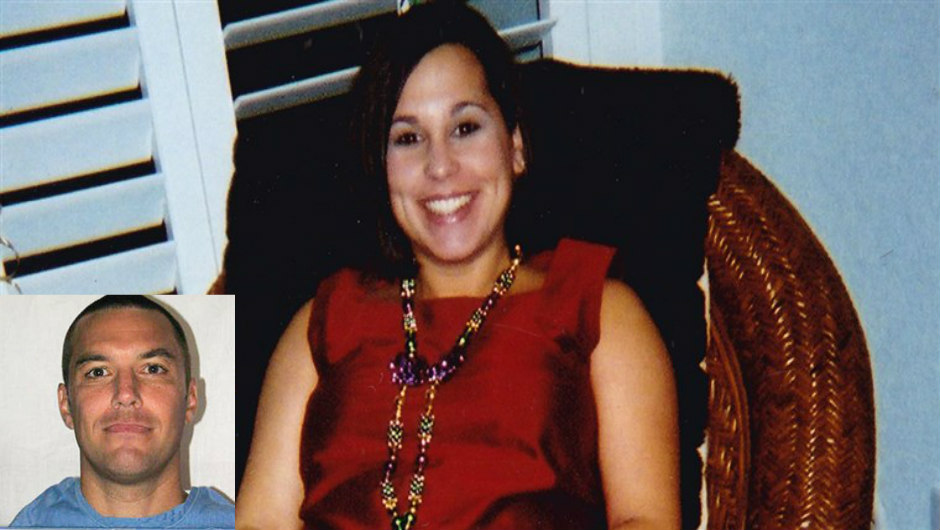 Murder of Laci and Connor
In November 2004, Peterson was convicted of first-degree murder with special circumstances for killing Laci, and second-degree murder for killing Conner. He was sentenced to death.
Laci was eight months pregnant when she disappeared in December 2002, from the Modesto home she shared with her husband.
A neighbor found the Petersons' dog wandering alone from around 10:10 a.m. to 10:17 a.m. The neighbor returned McKenzie to the Petersons' backyard, but another neighbor found the dog wandering alone again at around 10:45 a.m., and returned him to the backyard.
Scott Peterson said he returned home that afternoon to find the home empty, aside from McKenize in the back yard.
In April 2003, investigators found Laci's deteriorating body near the San Francisco Bay, around eight miles north of Berkeley Marina. Connor's body was found, with his umbilical cord still attached, the day prior, not far from where Laci's body was found.
According to an autopsy report, nylon tape was found wrapped around Connor's neck. He also had a laceration on his body. Laci's body also had nylon tape wrapped around her torso.
Peterson became the primary suspect after he was caught in numerous lies throughout the investigation. Investigators also uncovered he was having an affair with a woman he met at a party, Amber Frey.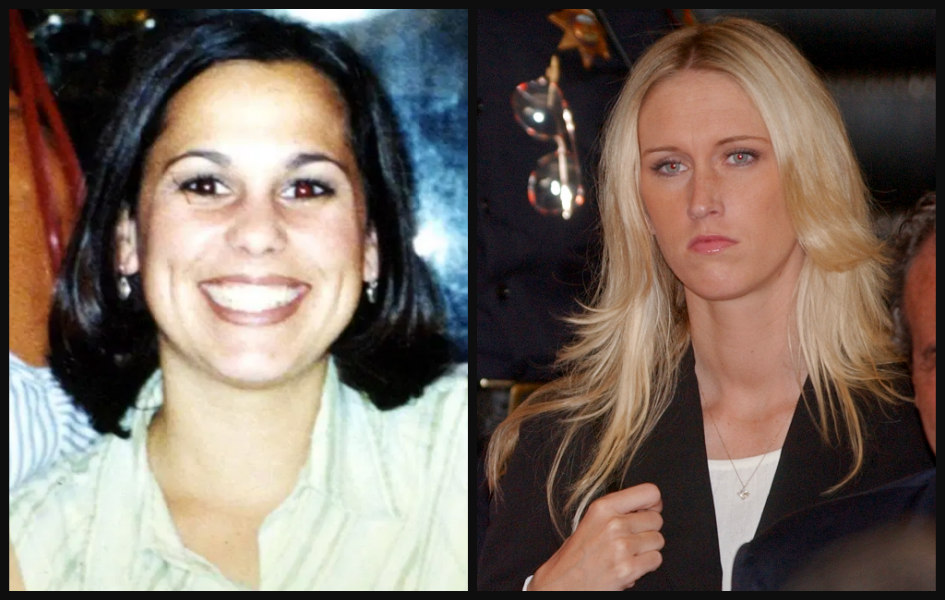 The affair, according to prosecutors, was one of the most damning pieces of evidence against Peterson. Prosecutors argued that the affair alone didn't automatically mean murder, but the information Peterson told Frey that made him appear culpable.
CBS San Fransisco reported last year that attorney Gloria Allred, who represents Amber Frey, confirmed that Frey is willing to testify if Peterson ends up getting a new trial.
"Amber has said the truth is the truth," Allred said.
"So if, as, is when the court decides to grant habeas corpus petition to Scott Peterson and decided there should be a new trial — in otherwise not only on the death penalty phase but essentially the case in chief. The guilt phase. She's willing to testify and she will testify."
Frey was an integral part of the prosecution's strategy in Peterson's trial. She testified about their brief relationship, which lasted around six weeks in 2002. Frey met Peterson through a friend, but at the time, didn't know that he was married or expecting a baby.
When Frey learned that Peterson was married and his wife was pregnant and missing, she agreed to work with authorities. Through secretly recorded conversations with Peterson and powerful testimony, Frey became one of the key witnesses for the prosecution.
Prosecution's Evidence
Although there was not much in the way of physical evidence, prosecutors amassed a collection of circumstantial evidence that convinced a San Mateo County jury that Peterson murdered his wife and son.
According to court documents, the following circumstantial evidence was strong enough to lead to Peterson's conviction.
Trained dogs picked up Laci's scent at the Berkeley Marina, where Peterson claimed he went fishing when Laci vanished; her remains were later found close to the same area.
Peterson visited the crime scene repeatedly.
The tarp Peterson used on his fishing trip was covered in gasoline in his shed; gasoline is known to destroy DNA.
Another tarp was found buried in fertilizer, also known to destroy DNA, according to Dr. Henry Lee, who testified at Peterson's trial.
Peterson told detectives he stopped fishing because it began to rain, although there was no precipitation at the Berkeley Marina on the day in question, according to the harbormaster.
Peterson claimed Laci was watching a cooking segment on television when he left their home on December 24, but the show he referenced aired on December 23.
Laci wore a diamond necklace, sapphire ring, and band each and every time she left her home. On the day she disappeared, the jewelry was left in her bedroom.
After Laci and Conner's remains were found, authorities caught Peterson close to the Mexico border with his hair and beard dyed blonde, an identification that didn't belong to him, several credit cards, clothes, knives, four cell phones, a rope, camping supplies, and around $15,000 in cash.
For the latest true crime and justice news, subscribe to the 'Crime Stories with Nancy Grace' podcast. Here is a related episode.
Join Nancy Grace for her new online video series designed to help you protect what you love most – your children.
[Feature Photo: Scott & Laci/Family Handout]