The popular word puzzle game Wordle helped alert the family of an 80-year-old woman who was taken hostage that something was wrong.
According to CBS Chicago, 32-year-old  James H. Davis III allegedly broke into the Lincolnwood, Illinois, home of Denyse Holt through a window. Davis was naked at the time of the alleged kidnapping and was bleeding from injuries he sustained when he broke through the window.
According to the report, Holt was woken up from her sleep by the suspect, who was reportedly standing next to her bed with scissors in his hand. He then got into bed with her but promised not to "hurt of molest" her.
Holt told the news station that Davis then insisted she shower with him, before changing his mind and forcing her to take a bath with him instead, saying it would be warmer. The report indicates that Holt got into the bath with her nightgown on.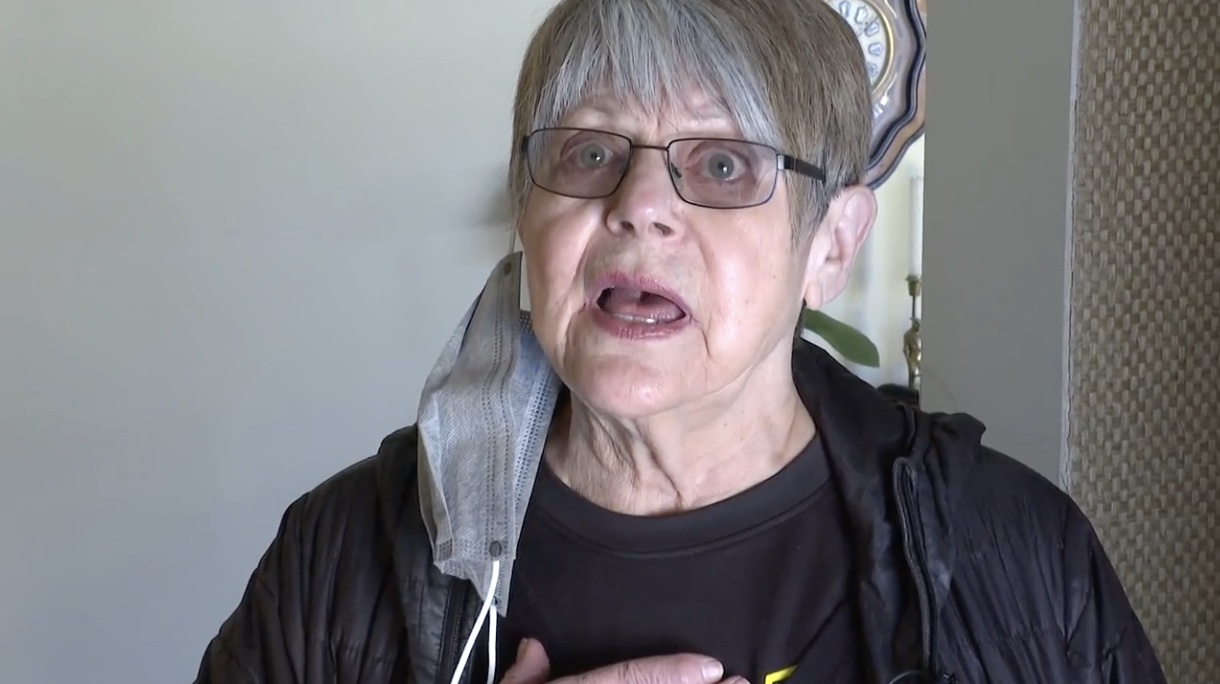 After taking a bath, the suspect allegedly dragged Holt around her house, leaving trails of blood. He reportedly disconnected phones in the home and appeared to threaten her with knives from her kitchen.
"He took two knives from my kitchen. He told me he liked those," she said.
Davis ultimately took the hostage into a basement bathroom and barricaded the door, CBS Chicago reports. Holt remained there for 17 hours, doing as much stretching and exercising as she could.
"I didn't think I was going to live," Holt told the news station.
Holt's family members became concerned when they noticed the mother wasn't reading text messages. And Holt's daughter Meredith Holt-Caldwell had expected to receive the results of a daily word game her mother had regularly shared.
"I didn't send my older daughter a Wordle in the morning. And that was disconcerting to her," Holt said.
The woman's concerned relatives eventually contacted Lincolnwood police, who responded to the home. A standoff with the suspect ensued, and SWAT agents ultimately subdued Davis by using a stun gun through the window.
Holt, who was not physically harmed, expressed her gratitude for the actions of the responing officers.
"I'm very lucky," she told CBS Chicago.
Davis, who police reportedy believe suffers from mental illness, is in custody on felony charges of aggravated kidnapping while armed with a dangerous weapon, home invasion with a dangerous weapon ,and aggravated assault against a peace officer.