A Florida woman is behind bars for allegedly using her pandemic-relief loan to hire a hitman to kill a Miami federal airport officer.
Jasmine Martinez, 33, received the loan on April 20, 2021. Two weeks later, a man dressed in a black hooded sweatshirt shot and killed U.S. Transportation Security Administration officer, Le'Shonte Jones (pictured left). The victim was walking into her Miami apartment when gunshots rang out.
According to the Miami Herald, Martinez and Jones had several tumultuous run-ins in the past. She had also been accused of a "string of previous attacks on Jones," the outlet reports.
Court documents indicate that in 2016, Martinez was accused of hitting Jones, who was reportedly dating Martinez's ex-boyfriend at the time. In 2018, Martinez was arrested for beating Jones up. Then, in 2020, Martinez's boyfriend, Kelly Nelson, allegedly attacked Jones at the Miami criminal courthouse while they were in the parking lot.
Nelson and another woman are facing robbery and assault charges. They are both awaiting trial.
Last year, Jones filed a police report against Martinez and claimed Martinez was harassing her to change her story about the 2020 assault. Jones, however, didn't take Martinez's advice.
Police identified the alleged shooter as an ex-convict named Javon Carter. Martinez is accused of paying Carter at least $10,000 to murder the victim. Police also stated that the funds used to pay Carter came from a $15,000 PPP loan which was intended to help Martinez's beauty salon afloat.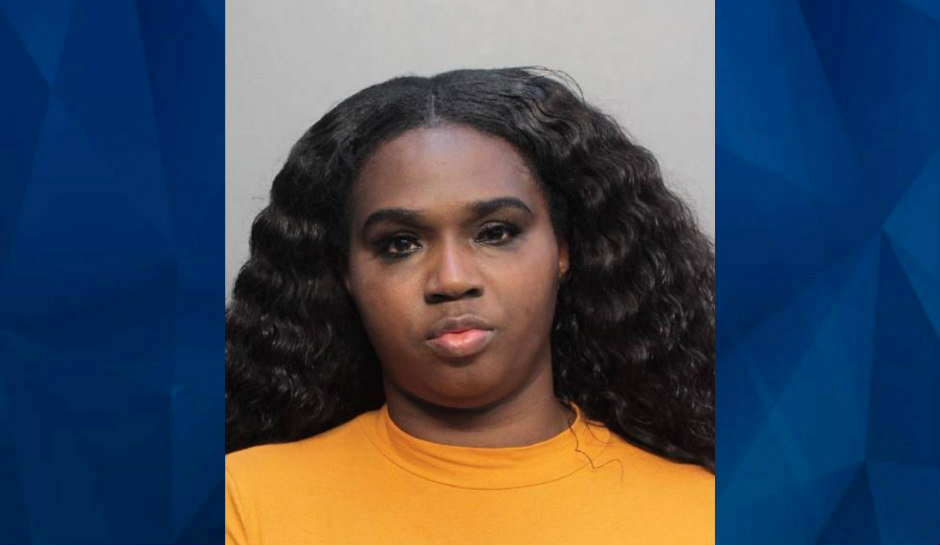 A few hours after the murder, the alleged shooter posted a video of himself holding money to social media.
"Just another day at the office," he reportedly said.
Nine months after Jones was shot and killed, police arrested Carter and charged him with both first-degree murder and attempted murder. The attempted murder charge comes after a bullet grazed the victim's 3-year-old daughter during the shooting.
Another man, identified as Romiel Robinson, was also arrested in connection with the shooting. His attorney told Miami Herald that Robinson was incarcerated at the time of the shooting.
"Romiel is and has been in custody well before this incident unfolded. This loss of life is tragic but Mr. Robinson had nothing to do with it. We look forward to reviewing all of the evidence and maintain he is innocent of these allegations."
All three suspects remain behind bars. The Miami-Dade State Attorney's Office plans to push for grand jury indictments of first-degree murder for all the defendants, which could possibly mean the death sentence penalty if they're found guilty.
Check back for updates.
For the latest true crime and justice news, subscribe to the 'Crime Stories with Nancy Grace' podcast. 
[Feature Photo via Miami PD/Handout]