A Georgia woman convicted of killing her newborn baby in 2017 had her murder conviction tossed out by the state appeals court on Friday.
According to court documents, the state Court of Appeals agreed in a ruling that the prosecution failed to provide sufficient evidence that Cortney Bell, who was convicted along with her boyfriend, Christopher Michael McNabb, killed 2-week-old Caliyah McNabb.
The Walton Tribune reports that the Superior Court denied Bell's request for a new trial, but the state appeals court agreed that evidence presented at her first trial didn't prove she participated in Caliyah's death. However, the state appeals court did find that Bell's behavior leading up to the incident showed proof of "contributing to the deprivation of a minor."
Bell's lawyer, Eric Crawford, told the outlet that he anticipates Bell will be resentenced at the Newton County Superior Court unless the state decides to appeal the conviction reversal to the Supreme Court.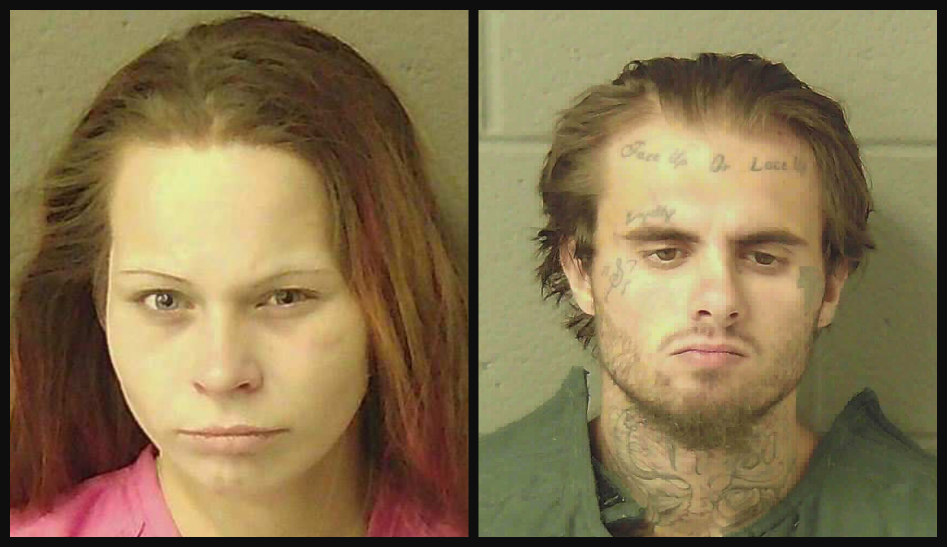 As CrimeOnline previously reported, in October 2017, the Newton County Medical Examiner's Office reported that Caliyah died from blunt force trauma to the head. The injuries were gruesome. The infant was beaten so badly that her baby teeth, which had not yet developed, stuck out through her gums.
The baby also suffered a blow so severe to her head that her skull was "seriously disfigured and damaged beyond repair." McNabb caused the injuries, then in a panic, wrapped the baby in a blanket and one of his t-shirts, and put her into a Nike drawstring bag. He then took Caliyah into the woods behind his trailer home in Covington and buried her in a depressed area under a log.
It's unclear exactly what caused the horrific beating, but according to testimony by Bell's cousin, Gerald Weatherford, both Bell and McNabb smoked meth with him on October 7, 2017, the night before Caliyah disappeared.
"Cortney Bell was too busy smoking methamphetamine to protect her child," Assistant District Attorney Alex Stone said.
During testimony in 2018, Bell's cousin, Megan Sorrells, said Bell was being abused at home during the time Caliyah vanished. She also testified that McNabb and Bell were constantly fighting. Sorrells said Bell never told her about the abuse, but as a domestic abuse victim herself, she could already tell.
"She always had bruises on her," Sorrells said of Bell. "I didn't really have to ask many questions. I could tell."
Court testimony also indicated that Caliyah wasn't around her parents much in the14 days she was alive. After spending four days in the hospital after birth, McNabb and Bell passed the baby off to family members multiple times. Caliyah stayed several days with her grandfather, Tim Bell.
Tim testified that he returned the child home with milk and clean diapers in early October, and told his daughter, Bell, to clean up her filthy trailer home. The following day, Caliyah was dead.
Although Bell wasn't accused of physically harming the baby, allowing Caliyah to live in a dangerous environment while doing nothing to protect her, makes her culpable of murder, the prosecution said in 2018.
A judge explained to Bell that her second-degree murder charge meant that irrespective of malice, while she was in the commission of neglecting her baby, she helped caused her death.
District Attorney Layla Zon added that Caliyah's best days were the days she stayed in the hospital after birth and that the baby was "doomed" as soon as she was taken home.
"That child was doomed the moment they left that hospital. They took pure innocence and brought that child into a life of hell."
For the latest true crime and justice news, subscribe to the 'Crime Stories with Nancy Grace' podcast. Listen to a related episode below. 
Join Nancy Grace for her new online video series designed to help you protect what you love most — your children.
[Feature Photo: Caliyah McNabb/Handout]