A court hearing happened today for the father of missing New Hampshire girl Harmony Montgomery, who hasn't been seen since 2019.
According to a 2019 Manchester Division for Children, Youth and Families report, Adam Montgomery said that his daughter, Harmony, got a black eye through horseplay with a lightsaber. The caseworkers also said Harmony and the other children in the home were "happy and healthy."
Montgomery is currently behind bars and charged with a felony assault charge in connection with Harmony's black eye, which was the focus of the hearing today.
"I'm not saying it's factually correct," Assistant Attorney General Jesse O'Neill told the court Friday, explaining that he was simply providing information about the DCYF report.
In addition to the assault charge, Montgomery faces interfering with custody and child endangerment charges.
Harmony's case was labeled high-risk in 2019 after several visits to her home by social workers. However, they failed to follow up after Harmony moved to a different state and household.
Both the prosecution and the defense requested more time in the case, as they are still going through evidence. O'Neill said charges against Adam Montgomery are planned to be presented in two weeks before a  Hillsborough County grand jury.
"There is some discovery, quite a bit of discovery, still outstanding as it's literally being generated on a daily basis, and for the same reason, the state at this point has not made a plea offer just because as the investigation continues, we don't want to make a plea offer without a full knowledge of what this investigation may reveal," O'Neill told the judge.
Meanwhile, Harmony remains missing.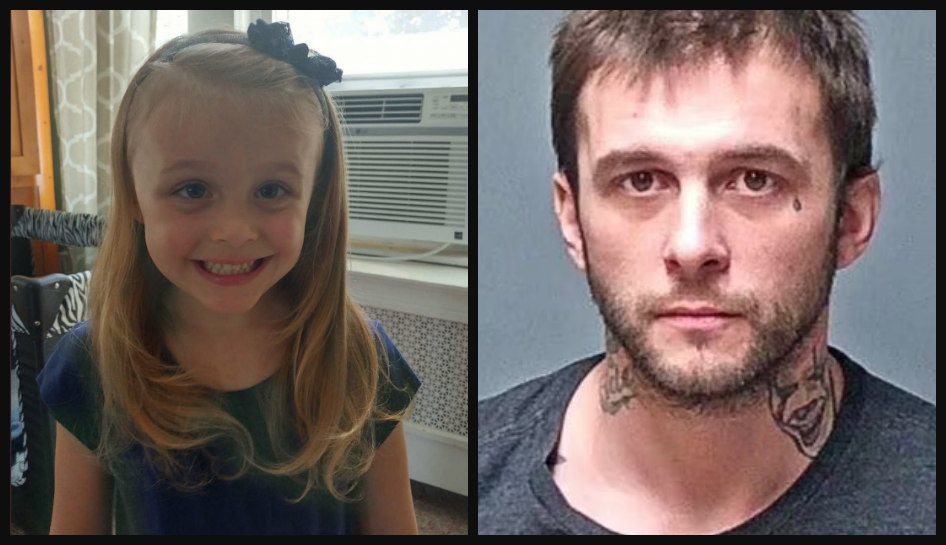 As CrimeOnline previously reported, Harmony was reported missing after her mother, Crystal Sorey, contacted the Manchester Police Department and sent emails to the mayor, and to DCYF. Sorey claimed she lost custody of Harmony in 2018 and Adam Montgomery subsequently gained full custody in 2019.
According to Sorey, Montgomery blocked her from social media, blocked her calls, and refused to answer any questions about Harmony after Easter 2019. The report prompted an investigation and police learned that the last time Harmony was seen by any family members was in 2019, while reportedly being abused by her father.
Harmony is described as standing around 4 feet tall and weighing 50 pounds. She has blond hair and blue eyes. She is blind in her right eye and should be wearing glasses. The most recent photographs available were taken when she was 5 years old.
Anyone with information is asked to contact the dedicated tip line at any time 24/7 at 603-203-6060.
Read all of CrimeOnline's Harmony Montgomery Coverage Here. 
For the latest true crime and justice news, subscribe to the 'Crime Stories with Nancy Grace' podcast.
[Feature Photo: Facebook/Harmony Montgomery]