Cassie Carli, a Florida woman found deceased last week in Alabama, had apparently wanted to get a concealed permit before meeting up with her ex for custody exchange of their 6-year-old daughter.
According to Fox News, 37-year-old Carli spoke with her family about purchasing a gun before meeting up with her ex-boyfriend, Marcus Spanavelo, who she shared one child with.
Carli's younger sister, Raeann, told Fox Digital that Carli told she wanted to legally get a concealed permit since Spanevelo was prone to "unpredictable behavior."
Carli never got the permit and was found dead shortly after what was supposed to be a routine custody exchange at Navarre Beach in Florida last weekend.
"She had talked to me a week before the disappearance about, you know, 'Marcus has been pretty cool lately, but I still think I'm gonna go ahead and get that concealed permit," Raeann said. "She may have just picked up the paperwork."
Spanavelo is accused of having a history of verbally and emotionally abusing Carli for years, although recently, according to Raeann, he had been unusually "cordial."
"No blow-ups at all recently from him," Raeann added said.
Carli likely had her guard down around Spanevelo, Raeann said, given that Spanavello had been on better behavior recently.
"Otherwise, she would have had that concealed weapon, too."
"He has made it clear: 'You're not going to win. It's not going to happen. My way or no way," Raeann said.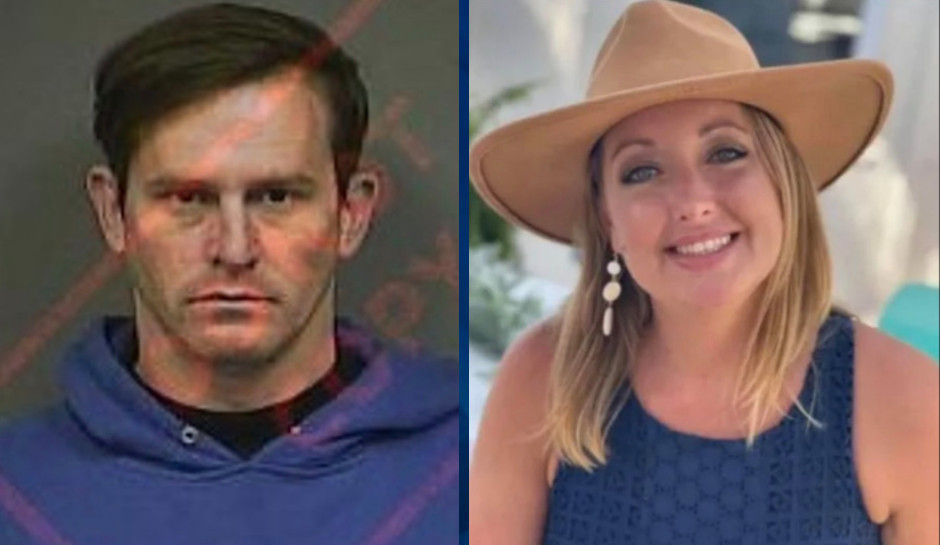 As CrimeOnline previously reported, Spanavelo was arrested Sunday and charged with tampering with evidence and giving false information in a missing person investigation. His arrest is in connection with the disappearance of Carli, who was found deceased Saturday in an Alabama barn, on a property that Spanavelo reportedly has ties to.
An autopsy is currently underway to determine Carli's cause of death. Additional charges against Spanavelo are possible.
Fox News reports that before Carli's disappearance, Spanevelo filed numerous motions against her asking for temporary custody of their young daughter, a request for daycare attendance, another motion for contempt, and multiple petitions in family court.
Days before Carli vanished, a judge ordered Spanavelo to pay Carli $5,920 in attorney fees stemming from his years of filing motions against her. The expenses had gotten so severe for Carli that she started a GoFundMe page, which claimed that Spanavelo was a master manipulator and an abuser.
"This man was a master at the game of manipulation and though I could see all the warning signs of an abuser, I believed his excuses and became stuck in his web of narcissistic lies," Cassie wrote on the GoFundMe page.
"During my pregnancy, this man's abusive control and manipulation escalated. But having battled infertility in my first marriage, I desperately wanted a family. So, I justified his erratic behavior as long as I could."
Carli was last seen in a parking lot in Navarre, Florida, where she was scheduled to pick up her daughter, Saylor, from Spanevelo during a routine custody exchange.
Carli never made it home after the reported custody exchange. Her father, who she was living with in Florida, sent her a text message to check on her. He received a reply back from her phone that indicated she had car trouble and would be spending the night at Spanavelo's home in Birmingham.
Carli's father found the text suspicious and contacted police. At around 5:40 p.m. the following day, Spanavello reportedly texted Carli's father and told him that Carli asked to be dropped "in the middle of nowhere in Destin," at a friend Stacy's house. Carli's father found that suspicious as well since Stacey had reportedly moved to Alabama.
"Stacey moved to Alabama a while ago. Cassie would never have you drop her off anywhere. Is her car at your house?" Carli's father said, according to the US Sun, citing March 28 text messages.
Spanavelo allegedly told the victim's father that Carli's car was still at Navarre Beach and the child was with him.
On Sunday, investigators found Carli's body. Santa Rosa County Sheriff Bob Johnson said Sunday that the body was identified via a tattoo after it was found "in a barn in a shallow grave."
Johnson said that Marcus Spanevelo has been "totally uncooperative" during the entire investigation.
"Since we've been dealing with him, he's been acting like a dirtbag," Johnson said. "I don't see that changing."
The sheriff said information gathered in the course of their investigation led them to the property in Alabama where they served a search warrant Saturday evening and found Carli's body. He said that although Spanevelo has a connection with the property, the information did not come from Spanevelo.
"All he said was 'lawyer.' That's all he said."
"It's not the ending we wanted, obviously," he said, "but we're hoping it will provide a little closure for the family."
Before his arrest, Spanevelo had not been officially identified by investigators because he had not been charged with a crime or named a person of interest. Santa Rosa officials had said they wanted to speak with him again.
He was the last person known to have seen Carli last Sunday when she was supposed to pick up their daughter during a custody exchange at a Navarre Beach parking lot.
When she didn't come back from that meeting, her family tried texting and calling but got no response until three hours later, when her father got a text from Carli's phone saying she was having car trouble. She was not heard from again.
Both Carli and her daughter were initially reported missing, until investigators found the little girl with Spanevelo in Birmingham, Alabama, where he has a job.
The search for Carli continued. Then, on Saturday, authorities announced Spanevelo's arrest in Maury County, Tennessee. Investigators said at the time that the 4-year-old was safe, and Johnson added on Sunday that the girl had been checked out by the Tennessee Department of Children and Families and that she was safe with family members.
Johnson said an autopsy on Monday in Huntsville, Alabama, would determine Carli's cause of death, and the state attorney would consider additional charges against Spanevelo at that point.
"We have a good case," he said. "I think he's either gonna spend the rest of his life in prison or he's gonna get the needle. Hopefully the needle."
For the latest true crime and justice news, subscribe to the 'Crime Stories with Nancy Grace' podcast.
[Featured image: Cassie Carli/Facebook]
*Additional reporting by KC Wildmoon*