Former physical therapist Anthony Todt is on trial for the brutal 2020 murders of his wife, children, and their family dog. Todt took the stand Wednesday morning in Osceola County, Florida.
A day after jurors viewed a video of Todt confessing to suffocating his wife and children, he took the witness stand and denied being present when his children were killed by their own mother.
"I came home and my kids were dead," Todt said. "It was the most horrible day of my life. What made it more horrible was my wife died in front of me also."
Orange-Osceola Public Defender Bob Wesley: "Mr. Todt, what could have prevented Megan from killing her children?"
Todt: "I have no idea. We woke up that morning she was pain-free. Everything was good. … That's the biggest thing that affects me. I didn't see this coming."
"Before she got sick we were blessed with two wonderful boys…She went from a mom who provided for everything … to a person who could barely walk stairs on certain days."
When confronted about his previous confession, Todt claimed he was "covering" for his wife.
"Obviously unsuccessfully," Todt said. "I had no clue how my kids died."
As CrimeOnline previously reported, the Osceola County Sheriff's Department arrived at a home in Celebration, Florida, at 202 Reserve Place, in December 2020 to find an entire family deceased inside, except for Anthony "Tony" Todt.
"Osceola County Sheriff's Office responded to 202 Reserve Pl. in Celebration for a death investigation," Osceola County Sheriff Russ Gibson previously said. "This is an isolated incident and all parties involved with this death investigation are accounted for." 
Victims Megan Todt and her three children, Alek, Tyler, and Zoe, had been deceased for weeks by the time they were found. The family dog, Breezy, was also found dead in the home. Police arrested Tony Todt, identified as the children's father and Megan's husband, and charged him with several counts of murder.
Police arrested Todt at gunpoint and took him away in cuffs. Local reports indicated that Todt emanated a "strong odor" as officers led him from the home.
Authorities later said that Todt may have spent at least a week inside the home with his family member's deceased bodies, which were heavily decomposed when deputies arrived.
Court records indicate that the Celebration home had been occupied by the Todt family, who had moved from Connecticut to Florida, where Tony Todt worked as a physical therapist.
Osceola County's online court records also indicated that the couple was facing eviction from the home.
Todt reportedly commuted back and forth from Florida to Connecticut. He owned Family Physical Therapy in Colchester, Connecticut, but his license expired in September 2019. A sign on the front of his business indicated that they would return after January 1, 2021, but the business never reopened.
Federal investigators had been searching for Todt in connection with alleged Medicaid fraud from his Connecticut business when they discovered the family. Federal prosecutors later filed a dismissal without prejudice so that the charges wouldn't stand in the way of the murder charges in Florida.
The Orlando Sentinel previously reported that Todt sent his father a 27-page letter from the Osceola County Jail, where he's housed without bond.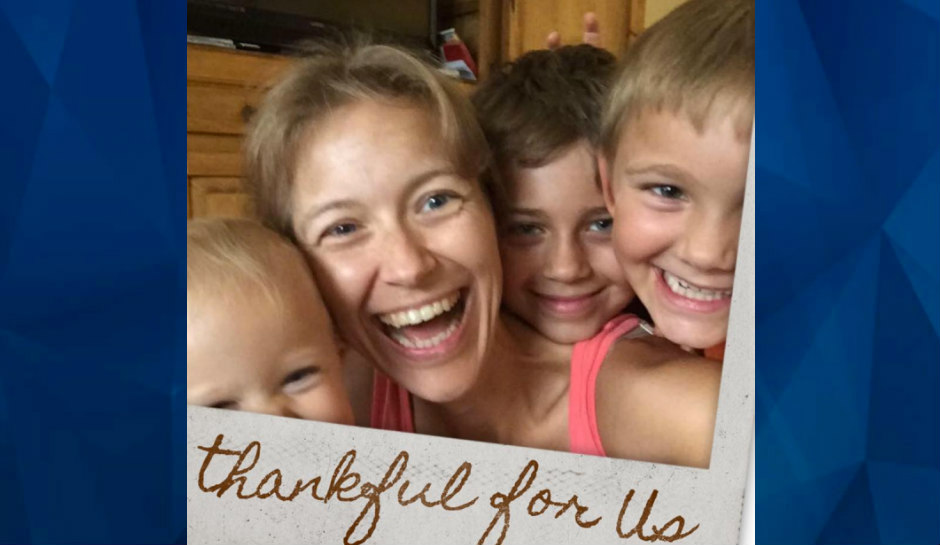 According to the letter, Todt reportedly claimed that his wife, Megan, mixed Benadryl and Tylenol PM in a dessert and gave it to their children, Alek, 13, Tyler, 11, and Zoe, 6. After the children fell asleep, Megan stabbed them to death, Todt wrote.
"Long story short, she gave them the Benadryl/Tylenol PM pie, separated them, woke up at 11:30 [p.m.], stabbed and then suffocated each one," Todt allegedly wrote to his father, Robert Todt. "At the news of this I ran to the bathroom and puked — I was weak."
The letter, which was copied by the Orange-Osceola State Attorney's Office as evidence, was released to the Sentinel in July 2020.
Todt also reportedly claimed that he wanted to open up about his family's deaths months ago, but didn't after his attorneys advised him to remain quiet.
"I would have called a press conference months ago, but I was told by my attorneys, who happen to be some of the best in the state, that that was not the appropriate way to handle the case. So I just sit in idle, making a list of lawsuits [for] when I get out."
Prosecutors presented enough evidence against Todt to secure a grand jury indictment against him, on four counts of first-degree murder.
Check back for updates.
For the latest true crime and justice news, subscribe to the 'Crime Stories with Nancy Grace' podcast. Here is a related episode. 
Join Nancy Grace for her new online video series designed to help you protect what you love most – your children.
[Feature Photo: Todt Family/Facebook]